My Utah Onion Ring Road Trip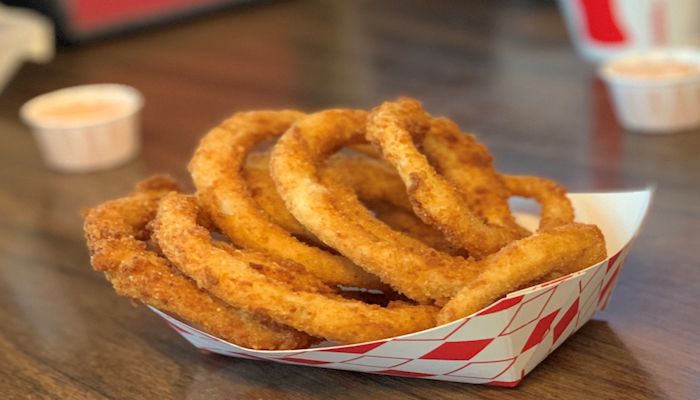 Crispy onion rings dipped in delicious fry sauce. What's not to love? Onion rings have been around since the 1930's, but there is a little debate because multiple restaurants claim to have invented them. They are among the most popular snack in the United States, Canada, as well as Australia. Well, did you know when you eat onion rings here in Utah you are supporting your local Utah farmers?

While Utah grows a wide variety of crops, one of the best known is the actual state vegetable –the sweet onion. Since 1940, Utah farmers have been growing and producing onions, and we have about 1,610 acres dedicated to onion growing. There are many onion growers across the state including Kenny McFarland, a produce farmer from Weber County. He began growing onions when he and his dad needed a new crop and wanted a challenge. McFarland said that it was a smart business move because of how much business onions bring to the farm.
Tyson Roberts of Davis County is another farmer growing onions. Unlike Kenny, Tyson and his family are synonymous with growing onions in Utah. He said that onion growing has been a part of his life since he was little and wanted to continue the family business. He went on to say that he has customers that look forward to his onions every year. Tyson sells at local Farmers Markets, and said he loves having a unique product.
Both Kenny and Tyson talked about why onions grow so well in the Utah climate. Kenny said that onions grow well in Utah because the state has a longer growing season for onions than other states do, and the desert climate is great for growing storage onions. Several varieties of Utah onions are great for storage through the winter months. Another benefit of growing onions in Utah is the lack of pests and soil born illnesses that other states have, Kenny said.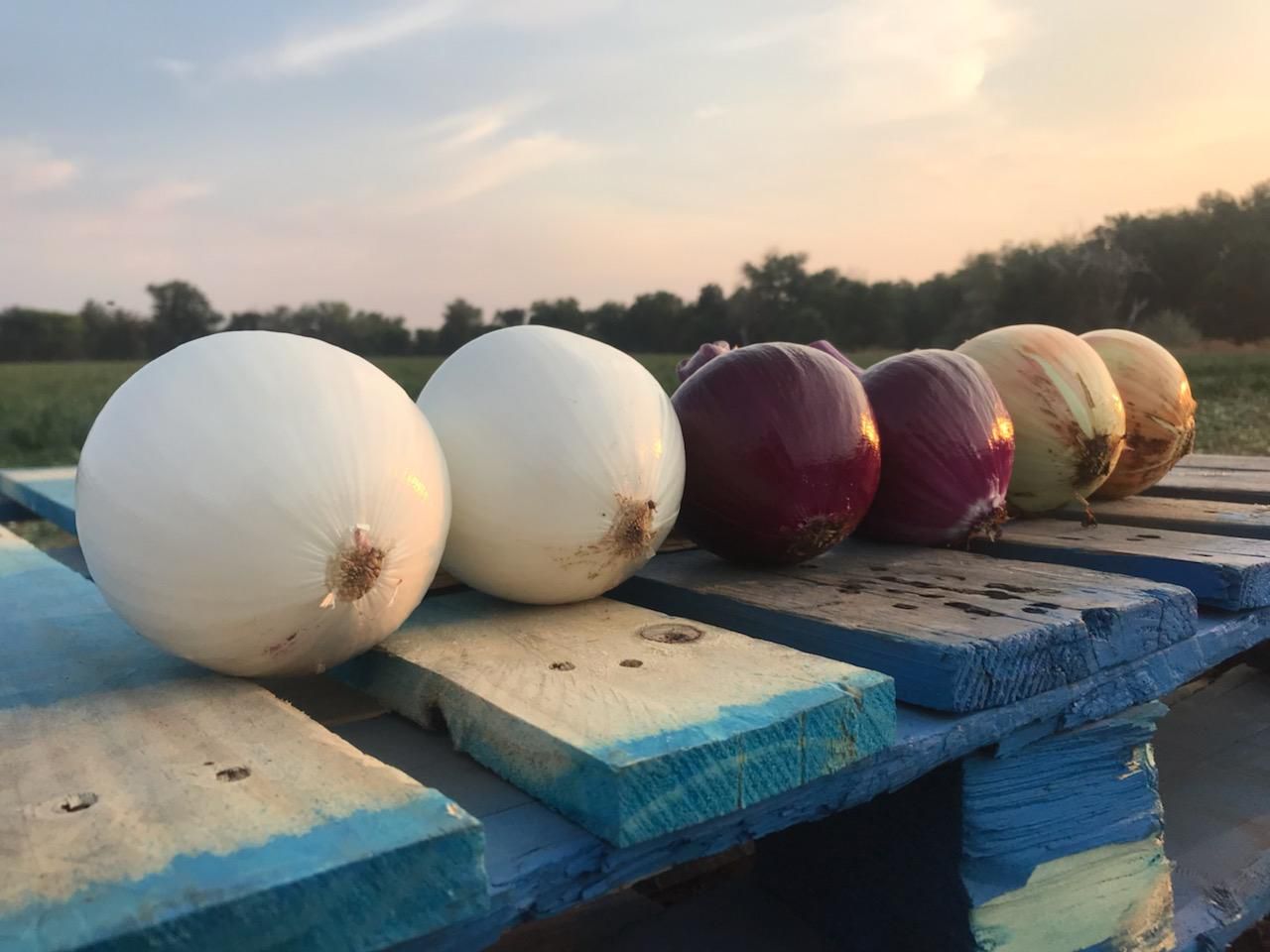 Roberts talked about how the hot, dry summers of Utah helps the onions grow fast because it promotes consistent growth, but having enough water to grow the onions is critical.

Utah is the main supplier of onions to many restaurants in Utah, as well as other states across the country. Two onion associations in Utah – Utah Onions and Onions 52 – supply to U.S. Foods, a national food distributor, to ship onions around the country. Most onions found in local restaurants are grown in Utah. In addition to supplying onions locally, Utah onion farmers provide onions to restaurants along the East Coast.

Having recently celebrated National Onion Ring day on June 22nd, we decided to put Utah onions and local restaurants to the test. After a poll was taken, we rounded up the seven most popular restaurants known for their onion rings and did a taste test. The restaurants were judged on their texture and crispiness, dip-ability, onion flavor, appearance, batter quality, seasoning and overall taste, batter-to-onion ratio and freshness of the onion rings. The seven restaurants we tried were Hire's Big H in Sandy, Polar Queen in Payson, Barry's Drive-in in Spanish Fork, Henrie's in Panguitch, Sandi's in Richfield, The Hot Spot in Salina, and The Main Freeze in Gunnison.

While all onion rings are delicious, our top three favorites were Hire's Big H, Henrie's, and Sandi's. These three restaurants have mastered the batter ratio and the perfect crispiness. Make sure to try these when you get the chance.

Other restaurants that were suggested that we were not able to try are Cliffs Drive-in in Filmore, Dairy Keen in Heber, and Taggart's Grill in Morgan. Marv's in Enterprise was another suggestion, known for their onion ring bites, which gives them inventive and creativity points.

Have a favorite that didn't make the list? Tell us about it on social media or send us a photo with the hashtag #utahfarmbureau or #utahfarmlife. You can also look to try your hand at making onion rings with local onions at a Farmers Market near you in late August. You can also find locally-grown onions in different stores around Utah that carry the Utah's Own label.

Want more news on this topic? Farm Bureau members may subscribe for a free email news service, featuring the farm and rural topics that interest them most!