Need some BOUNCE in your step? Try the cherry with MORE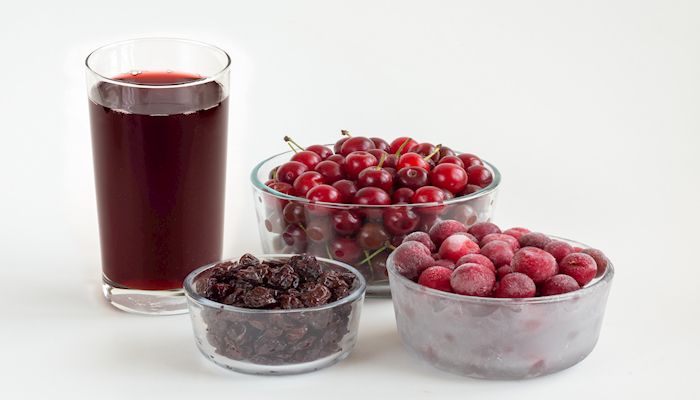 After a long harsh Utah winter, the coming of spring is a welcome sight. The grass is greening up, the bees are buzzing and the birds are chirping. In Utah's farm country, blossoms are out on the large variety of fruit trees that give color to the landscape, with beautiful hues of white, pink, and purple. While not up to its peak production performance, it's as if the land is getting back into shape after a long period of inactivity. Many of us may be in a similar situation personally, needing to get our bodies back into peak shape after a cold winter. Thankfully, one notable Utah crop is being recognized for doing just that.
One of the first crops on the mind of fruit farmers day and night are the sweet and tart cherries many food shoppers look forward to. They're a worrisome crop for farmers because Utah's spring weather can teeter between 70+ degrees one day, and a freezing 25-degree night the next. Those cold spells are enough to send a chill down a farmer's spine, as delicate fruit blossoms can only take so much before being damaged – or what's worse – losing an entire crop.
While the harvest of tart cherries is still months away, this fruit with a pucker factor can be enjoyed year-round and increasing research shows the health benefits are perfect for recovering athletes – no matter if you're a chiseled endurance athlete or simply a weekend warrior that looks forward to putting the next sticker on your vehicles bumper.
The Montmorency tart cherry is the predominant sour cherry grown in the United States, with the largest growing region being in upper Michigan; however, Utah ranks second in the nation in the production of tart cherries. The fruit was discovered by Roman soldiers along the Black Sea and introduced to the rest of the Roman territory, including the Parisian suburb of Montmorency, where it was first cultivated in the 18th century.
These cherries were used extensively in desserts in the United States – including the traditional cherry pie – but more recently have been used in food products ranging from granolas and cereal bars, to salads and new-age foodie desserts. Recent research; however, has given more credibility for using tart cherries for health benefits as well, because of the phytonutrient anthocyanin, which has been shown to have anti-inflammatory benefits, and also give relief for gout and osteoarthritis symptoms.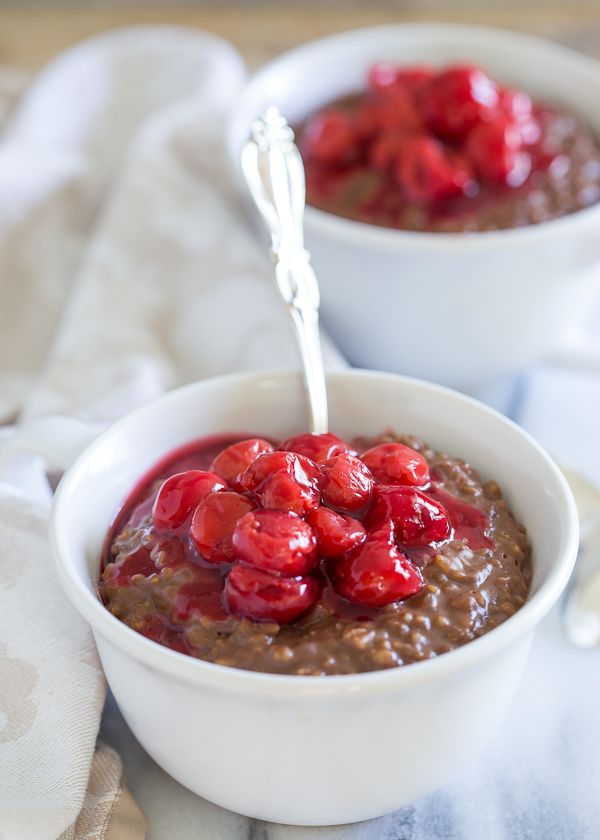 Athletes have also begun using tart cherries for the benefits of decreasing muscle pain and reducing muscle damage, and reducing recovery time. Improving the recovery time between workouts is critical for maintaining a consistent exercise regimen, whether you are a sponsored athlete or not.
"There are many sources of nutrition to aid muscle recovery in endurance athletes. I prefer natural food sources that are delicious and versatile," said Matt Fitzgerald, a certified sports nutritionist, endurance coach, and author. "Tart cherries are at the top of my list. I encourage all endurance athletes to make tart cherries their natural recovery superfood as I have."
The Cherry Marketing Institute (CMI) recently shared some of the research benefits of tart cherries.
According to the CMI, one recent study found that Montmorency tart cherry juice helped accelerate recovery, maintain muscle function and reduce certain markers of exercise-induced inflammation among a group of cyclists participating in a simulated road race.
"Cyclists who drank Montmorency tart cherry juice concentrate before a three-day simulated race experienced less inflammation and oxidative stress compared to those who drank another beverage, according to a new U.K. study published in the journal Nutrients," the CMI stated.
Two other studies related to running found that marathon runners who drank Montmorency tart cherry juice before and after running long distances "experienced a faster recovery of muscle strength and less muscle pain compared to those who drank a different beverage. The randomized trials had runners drink either the Montmorency tart cherry juice or a placebo twice a day for 5-7 days before the marathon, on race day and for up to 48 hours following the race."
Additional benefits have been found in research for athletes participating in weight lifting, as well as sprint sports like soccer, rugby and lacrosse.
Related to athletic performance and the ability to recover, is the need for rest and improved sleep. With a reported $84 million spent on over-the-counter sleep aids, many are clearly looking for a better night's sleep. Researchers also found Montmorency tart cherries naturally contain melatonin, a hormone that helps regulate sleep cycles. Tart cherries were found to increase sleep time, increase sleep efficiency, and reduce insomnia in older adults.
"It has been really exciting to see the results of these studies coming out," said Ray Rowley, a cherry farmer from Santaquin who farms with his brothers as part of South Ridge Farms and serves on the CMI's Research Committee. "We've obviously been a fan of the fruit because of taste, but seeing more about the health benefits really positions our crop for growth in the future."
http://www.choosecherries.com/tart-tale/7-day-tart-cherry-juice-challenge/
The health benefits of consuming tart cherries has really been in the news lately, with the fruit being featured by experts on a range of popular television programs, including Food Network programs, Live with Kelly, and Dr. Oz, as well as a variety of trade publications.
But even beyond the health aspects, the CMI also reported that tart flavors are on the rise among trend experts as well, due to consumers' changing palate that prefers a less sweet taste.
"There's no denying the power of tart, it's fundamental to our sense of taste," said Stella Parks, a food blogger at BraveTart, who was named one of Food & Wine's 2012 Best New Pastry Chefs. "People crave the excitement of sour flavors. Tart cherries are a natural match for cocktails and desserts, but I love using that bright pop of sour to cut through the richness of grilled meats, or to add a burst of intensity to salads and grains."
The fruit can be enjoyed in a variety of ways, from frozen whole, dried, canned, or in juice or concentrate form. The possibilities are endless. To find a local source of tart cherries, simply visit www.utahsown.org and search for cherries.
Whether it's making it easier for your body get up and get active, or simply because of taste, tart cherries are certainly making an impact much greater than their small size would indicate.
Want more news on this topic? Farm Bureau members may subscribe for a free email news service, featuring the farm and rural topics that interest them most!