Pageants, Plies, and Pork: Tales of Connection on the Ballerina Farm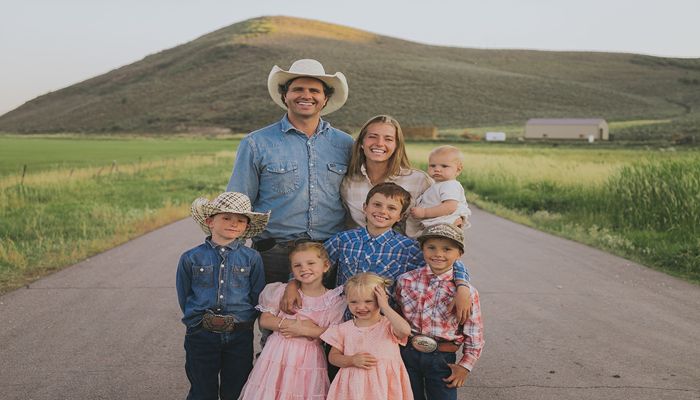 Some decisions in life follow a natural progression or at least follow a path that would seem logical – such as a teenager that is 6'10" wanting to play professional basketball or living in West Texas and going into the oil business. Most life paths, however, probably take a meandering route with ups and downs, diversions, and sudden bumps in the road. Such is the case for a small farm in Summit County that is no small player in the social media world – Ballerina Farm. 
Now the name might throw some off – after all, the mental image of hardscrabble farmers might not align with that of elegant ballerinas at first thought. But Daniel and Hannah Neeleman of Kamas are dancing their way to consumers' dinner tables with a story that is all their own. 
Hannah grew up in Springville as one of nine children, with her parents owning a flower shop. From an early age, she loved dancing and performed quite well. So well that after a ballet concert when she was young, a friend suggested that she might be good enough to get into The Juilliard School in New York City, considered one of the world's leading dance schools. With encouragement from her family, Hannah pursued this goal until she was admitted to the prestigious school's summer programs when she was 14.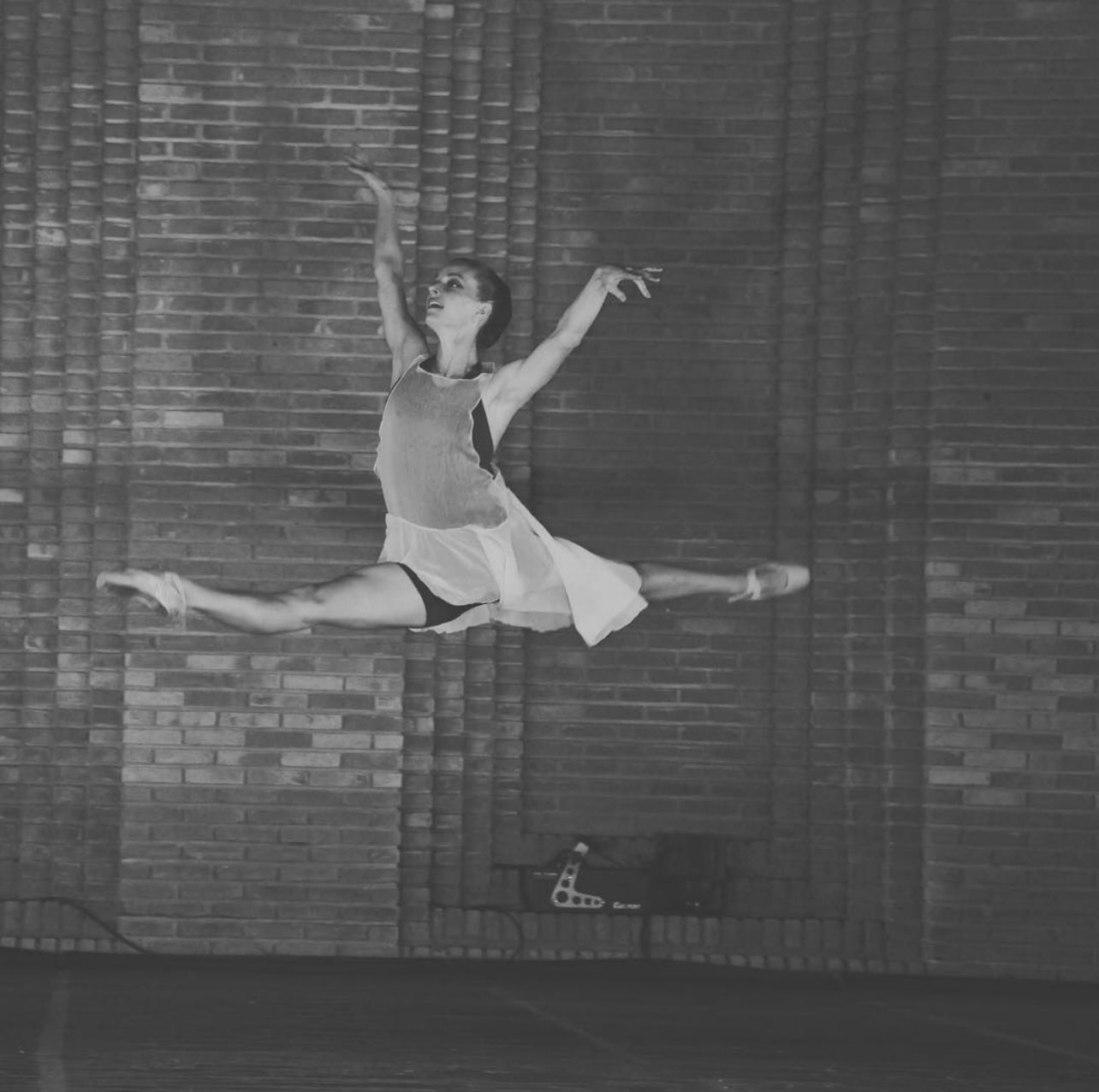 At age 16, Hannah earned a scholarship to Brigham Young University's theatre ballet program, until she went back to New York and finished her schooling again at Juilliard. 
Hannah met Daniel while home during a Thanksgiving break. Daniel studied at BYU and later got his MBA from the University of Utah. Having settled back in New York City, Hannah has said in media interviews that she was certain they were going to stay and live in the city, even after having had children. But during this time, Daniel kept having the idea that a life in the city wasn't what he wanted.  
A Change in the Works
The family later moved to Brazil for Daniel's work at a startup security company, and Hannah kept up her dancing there. But the couple said that while others they knew would visit the beaches on the weekend, they would take trips to see farms in the countryside and stay at what could be described as a farm hotel, where they fell in love with the lifestyle. 
"This was a new side of him," Hannah said. 
Hannah and Daniel both recognized that they wanted more space of their own, and so started working on the idea of how they could raise their kids and animals on a farm. Neither had any experience working on a farm – and they mean literally none – but they knew they just had to jump in and learn.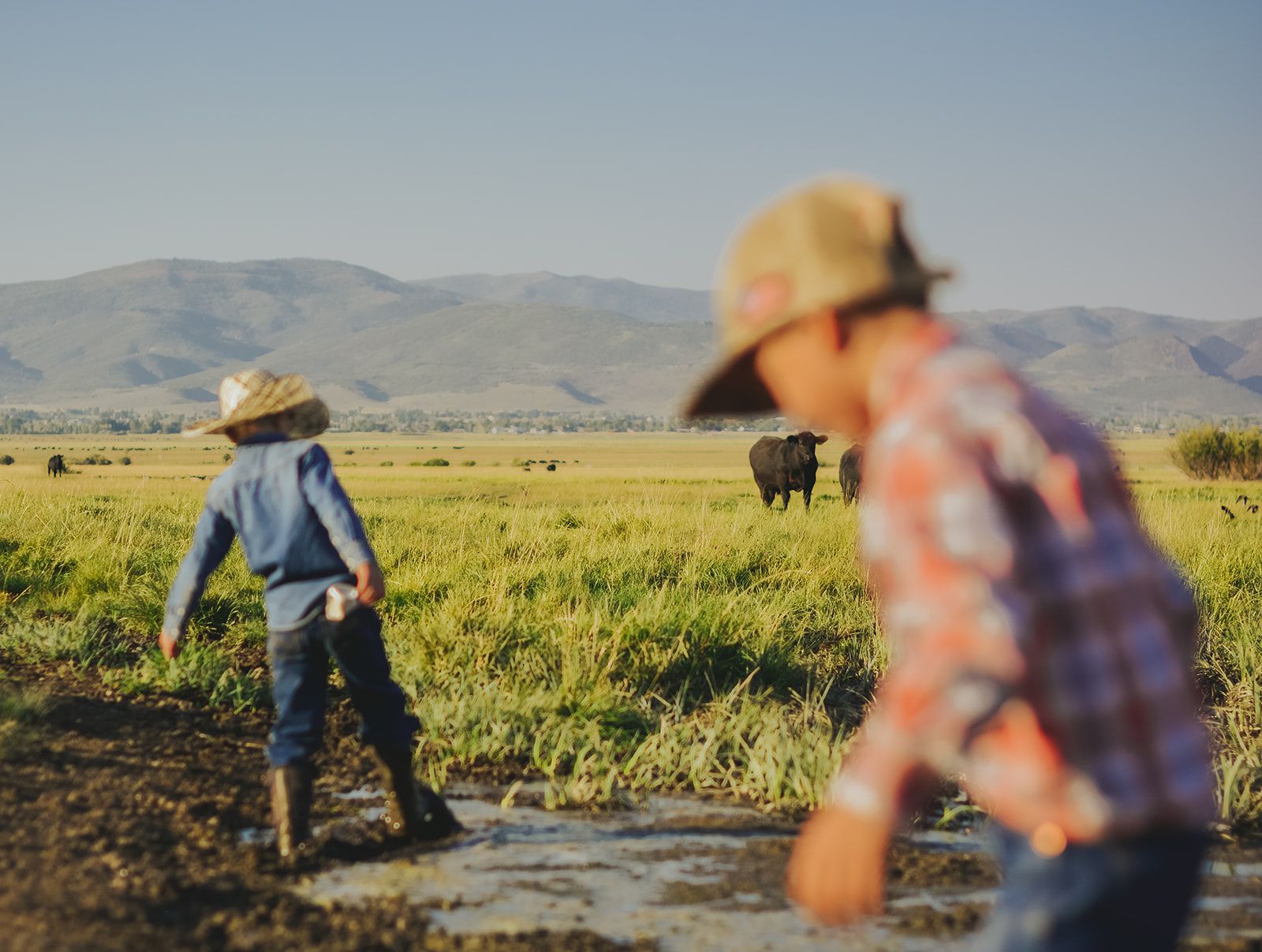 "There are a lot of sacrifices – emotional sacrifices, physical sacrifices, but that is [the case] for anyone who goes from a life they're familiar with to a completely unfamiliar one," Hannah said. "Before we had the animals, it was just this idea of a farm and raising our kids, and raising the pigs, and it was all just this happy farm life that we created in our minds…but the reality is, that's not how it works."
The family moved back to the United States and found a property with which to start their farm dream. They bought 100 acres in Birdseye, Utah, and lived out of a basement apartment while they worked on the farm to be what they wanted. The farm had no services, so Daniel would work on the farm at night after working his day job – often sleeping in his truck while there – to get things ready. 
After two years of working on their farm, the family faced tragedy when the Pole Creek fire tore through the mountains near their farm. The farm and all the fences they had built were gone in the fire. But as is the case with many success stories, an opportunity came out of a hard situation.
Ballerina Farm is Born
The Neelemans were able to purchase a ranch that had just come on the market in Kamas, which already had much of the infrastructure they needed – including barns, corrals, and good water rights. 
They remodeled the farmhouse and looked to find a niche for their farm. After taking some farm management and direct marketing courses, doing plenty of research on YouTube and the internet, Daniel and Hannah decided on raising Berkshire pigs and Angus cattle and then selling the meat direct-to-consumer at Ballerina Farm.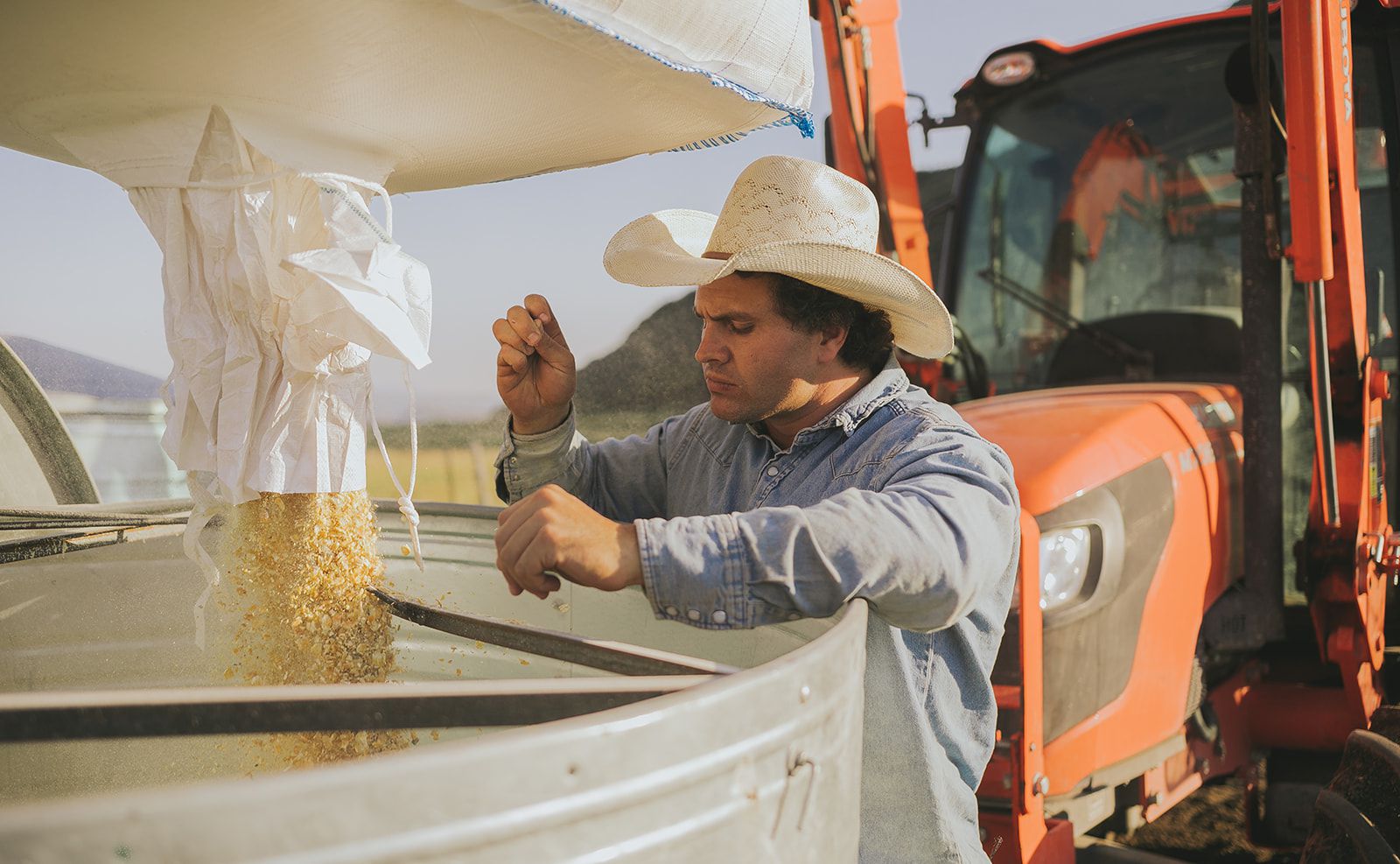 Daniel credits social media, and his wife's strong marketing sense, in helping their business take off. Hannah took to social media to share with an already decent following the things they were learning about farming and raising food. 
"Hannah found that things she was sharing on social media really resonated with people," Daniel said. "People crave that connection [to the farm]. There's something instinctual about it. Farms are what keep America great, and we talk about branding, vaccines, genetics, why we castrate, etc." 
"We didn't know what we were doing – and we still don't, so everything takes twice as long and we make four times the mistakes of other farmers," Hannah said. 
The content truly did resonate with followers online, as the Ballerina Farm Instagram account has grown to more than 350,000 followers as of this writing. Hannah is the chief creative one behind the content on the page, where she showcases their family life on the farm. In addition to ranch chores done by Daniel and their six children, Hannah will showcase food prep and family life on the ranch. And of course…there's the dancing.
Dancing Doesn't Stop
While not exactly on the stage with the bright lights, Hannah continues to share her love of dancing – this time enhanced by the farm. 
One video showcases Hannah comparing her dancing on the biggest stages beneath fake snow, to dancing the same show in real snow and frigid temperatures for the smaller audience of her children and livestock. Another video captured country musician Walker Hayes' viral hit "Fancy Like", set in front of her farm while showcasing their Ballerina Farm-branded merchandise. 
Seeing the success of social media content like this and how it connected with people really hit home for Daniel. He saw that they had an opportunity to share the same things that inspired them to move to the farm with a broader audience – and feed them at the same time.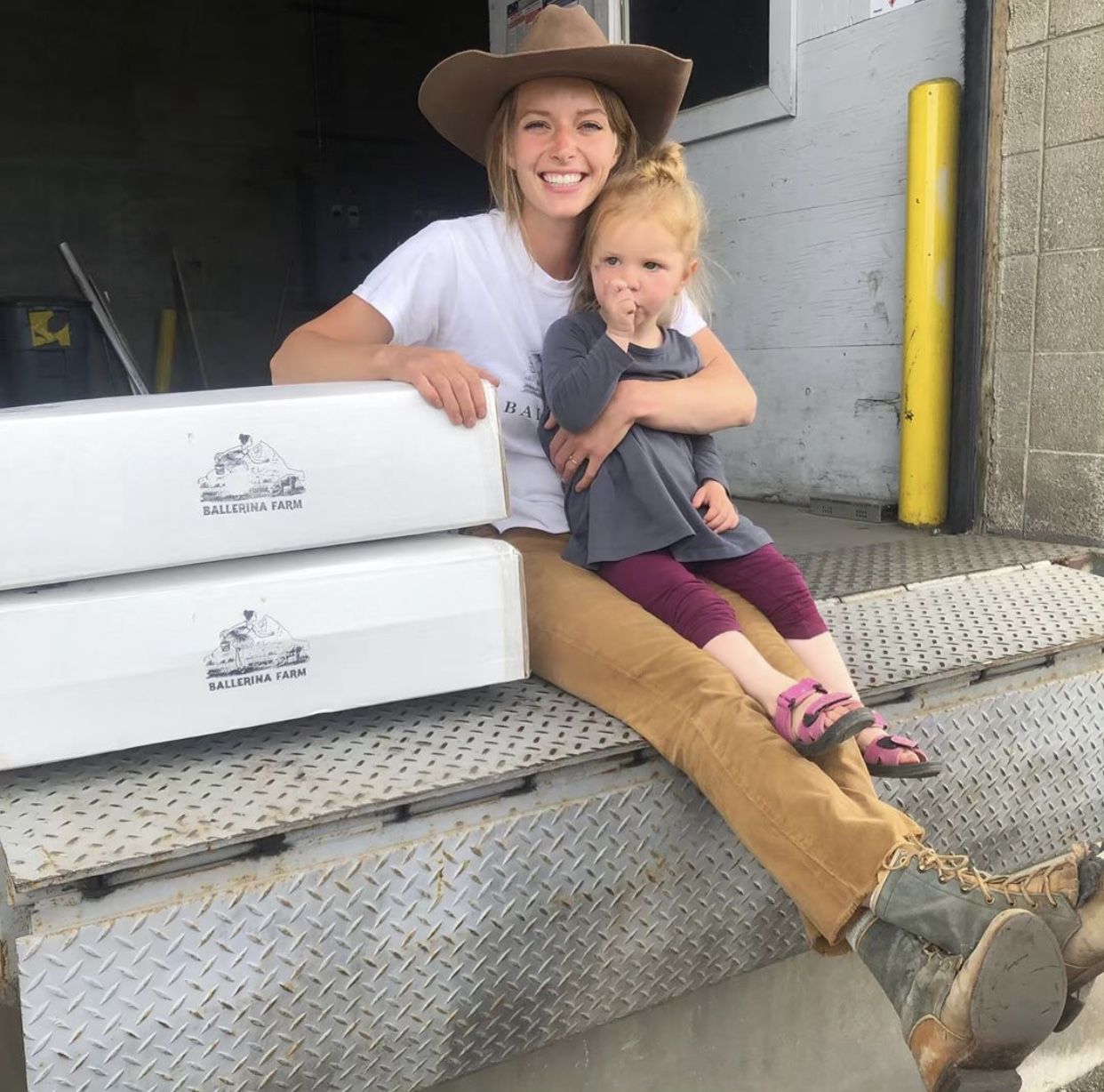 In addition to the pigs and cattle, the Neeleman's also have a dairy cow, chickens, horses, and also grow more than 300 acres of hay that is used on their farm. But their focus is on their "Ballerina Farm" labeled boxes of pork and beef which they sell direct-to-your-door to homes around the country. 
Ballerina Farm has large numbers of subscription boxes selling to San Francisco and Los Angeles, as well back east in Rhode Island and New York, where customers can customize the variety and cuts of pork and beef they would like in their boxes.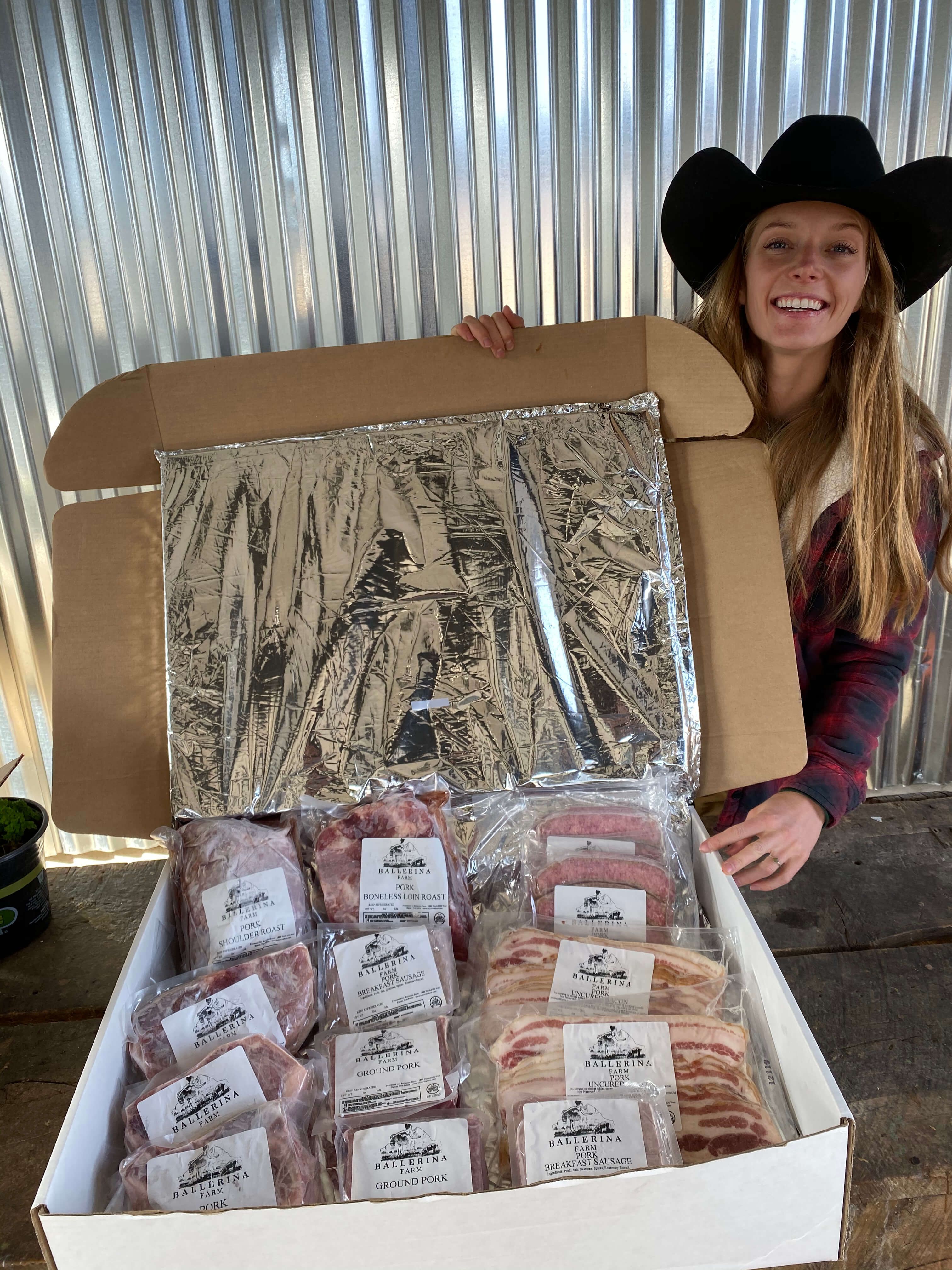 The Neelemans found their business and social media presence take off even more during the pandemic. 
"People wanted security and a way to be more self-reliant. They were craving a simpler life," Daniel said. "People craved that connection." 
Daniel added that the social media component fueled the connection to their farm story even more. 
"People were knocking on our door to get more!" Daniel said. "It felt similar to the Mandalorian phenomenon, where people just couldn't get enough. So, we're able to sell branded shirts, hats, wooden spoons, etc."
Platforms for Connection
Along with selling their products and connecting to consumers, the Neelemans showcase some of the struggles and challenges of agriculture and rural life. 
"These animals and this land is the livelihood that we need to take care of," Hannah said. "There's no such thing as a day off…if a momma pig goes into labor at 2 a.m. in the middle of winter, we have to be there to assist." 
In addition to using social media to connect and share the message of agriculture, Hannah has taken another route that might be a little more intimidating than even growing a social media presence – pageantry.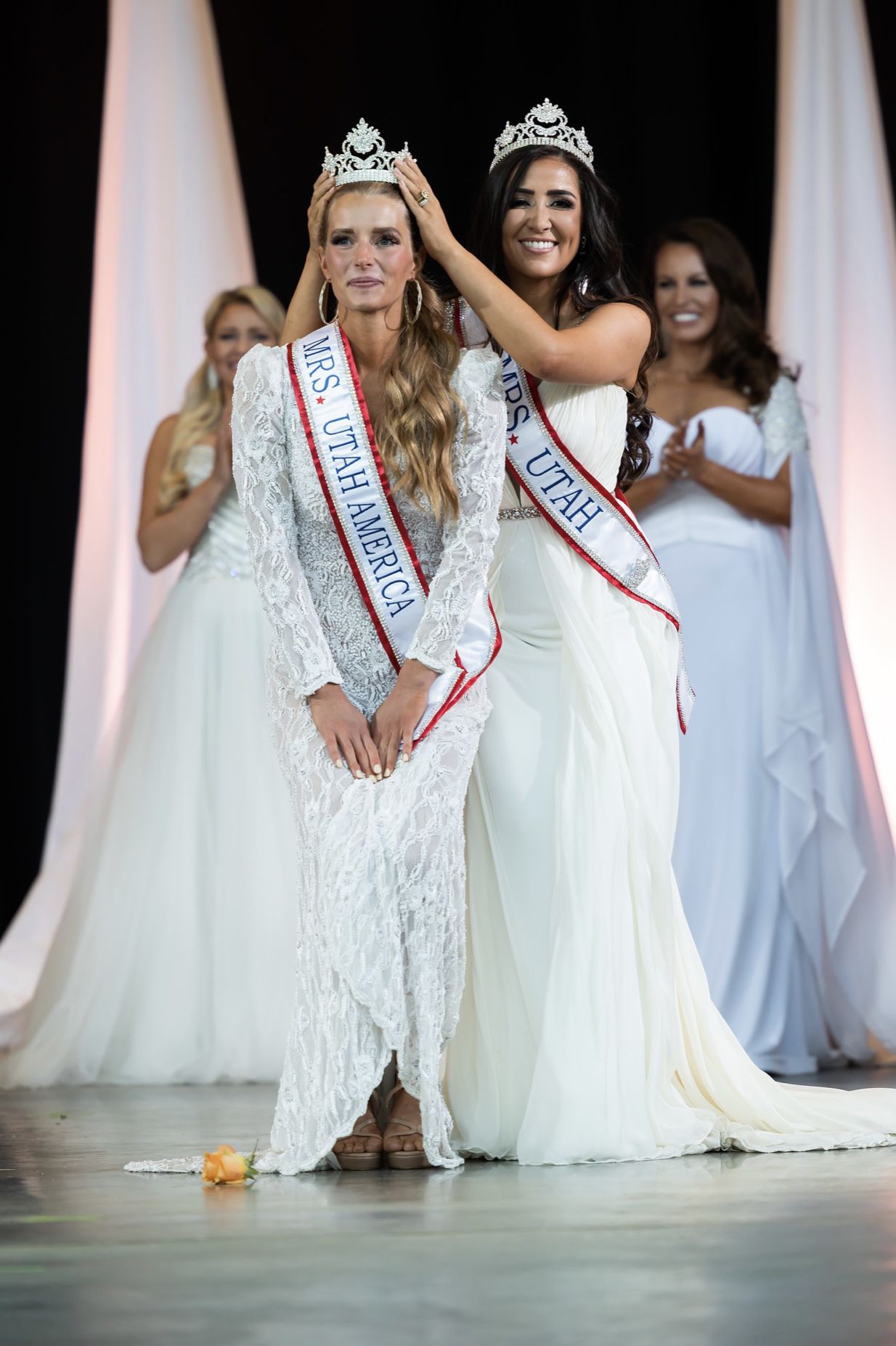 After having already competed and won the title of Miss Springville at age 17, and later Miss New York City in 2010, Hannah is currently competing in the Mrs. America pageant, as Utah's representative. Her platform again is a way of connecting to others about food – know your farmer, know your food. 
"Nothing is better than being able to ship our meats directly to our customers who watch us ranch each day on social media," Hannah said. "Life is better when we know our farmers and know our food. There is a sense of gratitude and respect when we sit down to a meal that we took part in raising or know how it was raised." 
Surely some consume the Neeleman's social media content – and even their food – and wonder what they were thinking giving up their big city life, but life on the Ballerina Farm is providing a way of showcasing many of the things farmers and ranchers of all kinds and sizes know about.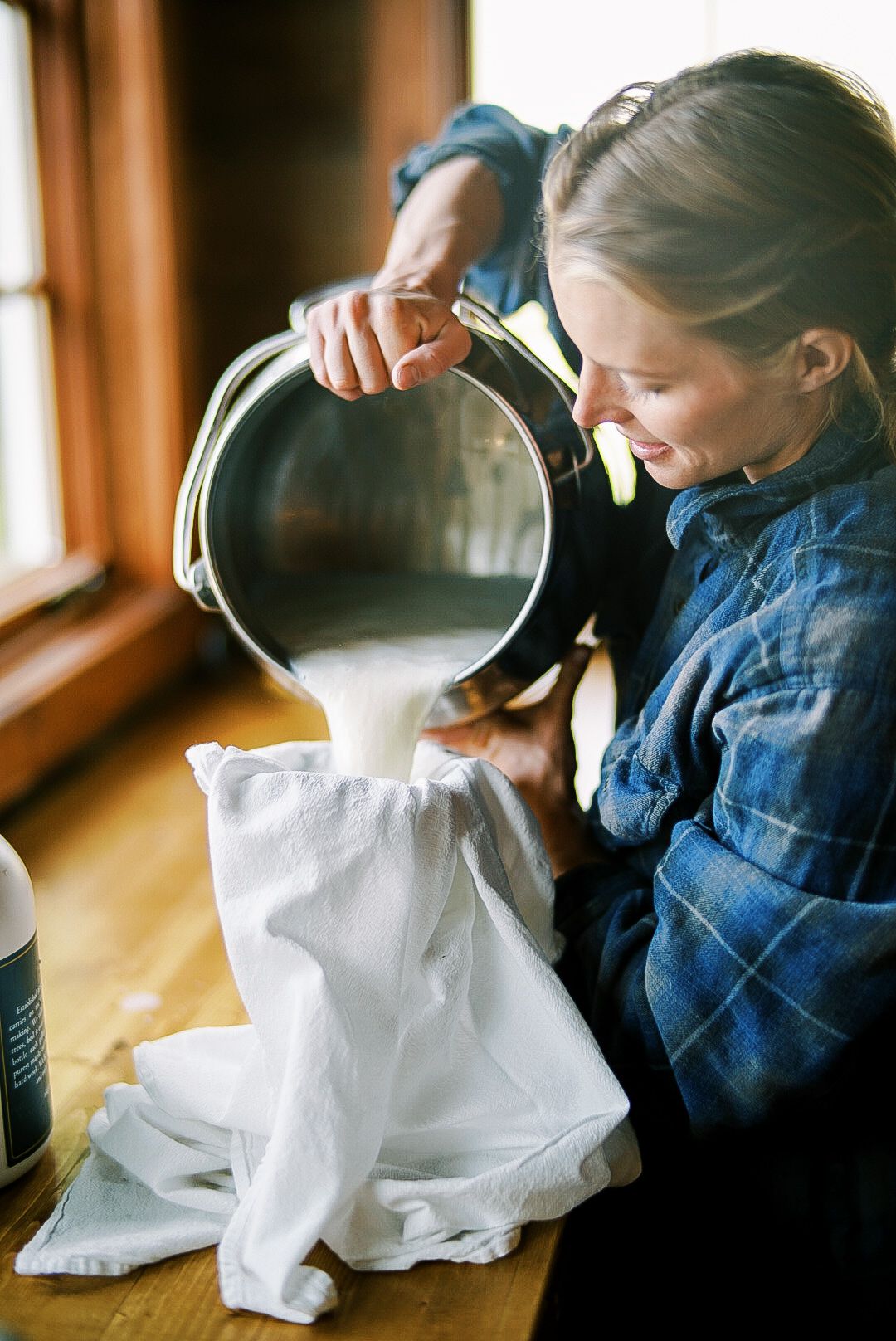 "I'm with my family every day. We work together, we learn together, we struggle together. We share countless priceless moments that very few people in this world get to have, and I wouldn't trade that for anything," Hannah said. "[Our friends and family] were shocked when we actually became pig farmers. I think they imagined that after some time, the farm [would] eventually lose its magic and we'd regret doing all this. But the truth is, the farm becomes more magical every single day." 
Those wanting to connect with Daniel and Hannah can do so on Instagram at @BallerinaFarm, and all can taste the fruit of their labors by visiting BallerinaFarm.com and placing an order.
Want more news on this topic? Farm Bureau members may subscribe for a free email news service, featuring the farm and rural topics that interest them most!