Rural Infrastructure Key to Driving U.S. Economy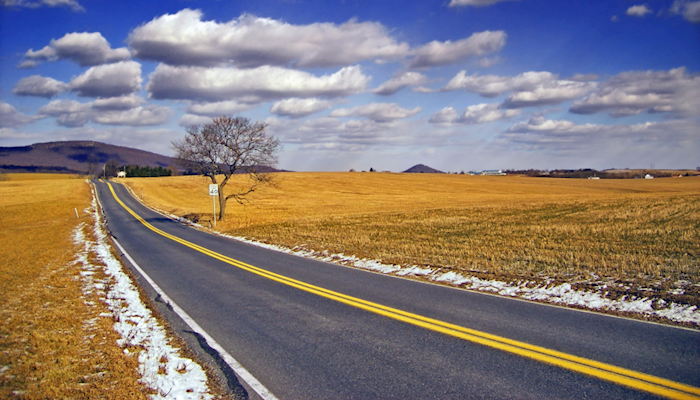 Rural America is hopeful that President Trump's promised infrastructure improvements begin with the rural roads that helped carry him to the White House.
Past infrastructure spending and stimulus packages have left rural America in the dust, with the primary focus being on improvements to urban and suburban areas. But agricultural and business groups are speaking up and asking that an infrastructure improvement package also address the unique needs of rural communities. Recently, more than 200 groups signed onto a letter sent to the president asking him to remember rural America in his plans to strengthen our infrastructure. "Those of us in rural communities have seen our infrastructure deteriorate, jeopardizing jobs, our agricultural competitiveness, and the health of rural families," the letter said.
Rural infrastructure is not only essential to local communities but also provides critical links to global markets for agriculture and other industries. Farmers and ranchers depend on highways, railways and waterways to ship food, fuel and fiber across the country and around the world. According to the Agriculture Department, trucks carry about 75 percent of domestic agricultural tonnage, and nearly half of U.S. ag exports are shipped by rail or barge, respectively. Yet, with a quarter of the nation's bridges in need of serious repair, and many locks and dams along our waterways in need of updates, the ability of farmers to get their product to market could be in jeopardy.
According to AFBF's Andrew Walmsley, now is the prime time for rural America to speak up on this issue, before it hits a crisis level. "If we're going to go down this path again to investing in infrastructure, it's important for all of us to ring the warning bell that there is a real need in America's countryside to address these infrastructure concerns," he said.
"All of our infrastructure, for that matter, is a sustainability issue as far as making sure our farmers can get their products to market, get a fair price and remain competitive on the world stage where margins matter," said Walmsley. "Traditionally, we have been competitive because of our fine infrastructure, but we can't get lax and let it fall behind."
America's farmland grows the highest quality food, fuel and fiber in the world, and supports millions of U.S. jobs. Keeping rural America moving and giving rural businesses room to grow is a win for us all.
Want more news on this topic? Farm Bureau members may subscribe for a free email news service, featuring the farm and rural topics that interest them most!