Rustic Romance: Taking Weddings to the Farm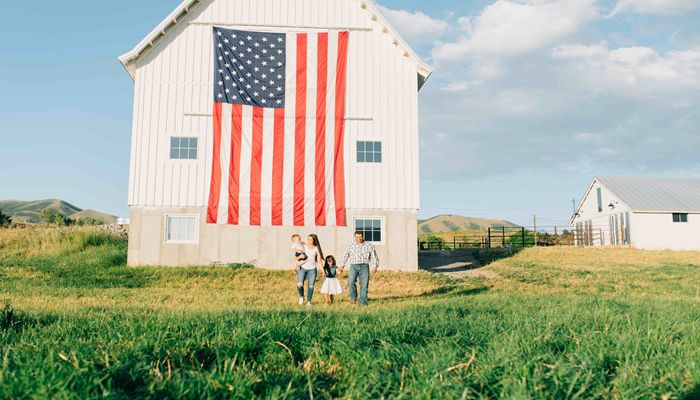 As couples-to-be increasingly seek unique and picturesque settings for their special days, the trend of hosting weddings on farms has gained immense popularity. Combining the charm of rural landscapes with the allure of a relaxed atmosphere, farm weddings have become a popular choice for couples looking to create unforgettable memories. 
Once considered a humble and traditional choice, farms now offer an idyllic escape from the bustling urban settings, enticing couples with their beautiful scenery and authentic ambiance. With sprawling open space, century-old barns, and breathtaking vistas, farms provide the perfect option for couples to design their dream weddings while still including many of the amenities found in traditional wedding venues.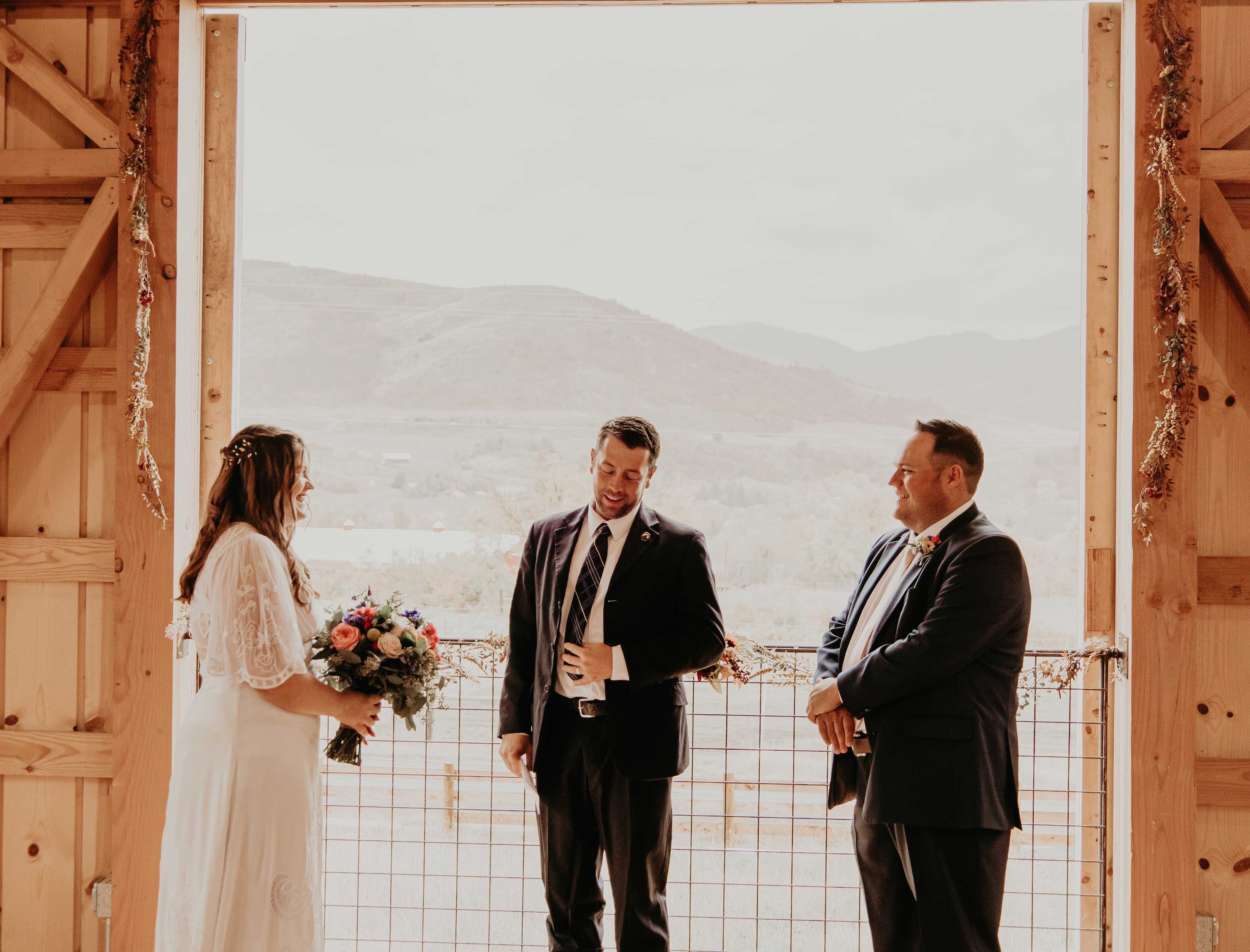 The charm of farm weddings lies in their unique blend of rustic elegance and personalized touches. Couples have the freedom to infuse their personalities into every aspect of the celebration, from custom-made decorations to hand-picked flowers or agricultural centerpieces decorating the tables, farm weddings allow for couples to have an experience as unique as their love story. 
Utah is no stranger to this trend, and some of its farmers and ranchers are getting into the wedding business as a new way of sharing their heritage and expanding their business.
An Experience to Remember
Farm weddings also provide an opportunity to indulge in farm-to-table dining experiences. Many couples opt for locally-sourced, seasonal produce to create a feast that delights the taste buds of their guests. Farm-to-table dining not only elevates the dining experience but also supports local farmers and businesses. 
Harmony Cox and her family help manage the Ranch at Wild Rose, just off Highway 89 in Kane County, near the town of Alton. The beautiful 180+ acre ranch sits between Zion National Park and Bryce Canyon National Park and enjoys a wide range of guests that come to enjoy the beauty and remoteness of the ranch. Because of the remoteness of the venue, Cox said the weddings are more intimate and memorable, and allow for many small businesses in the area to be blessed by the wedding.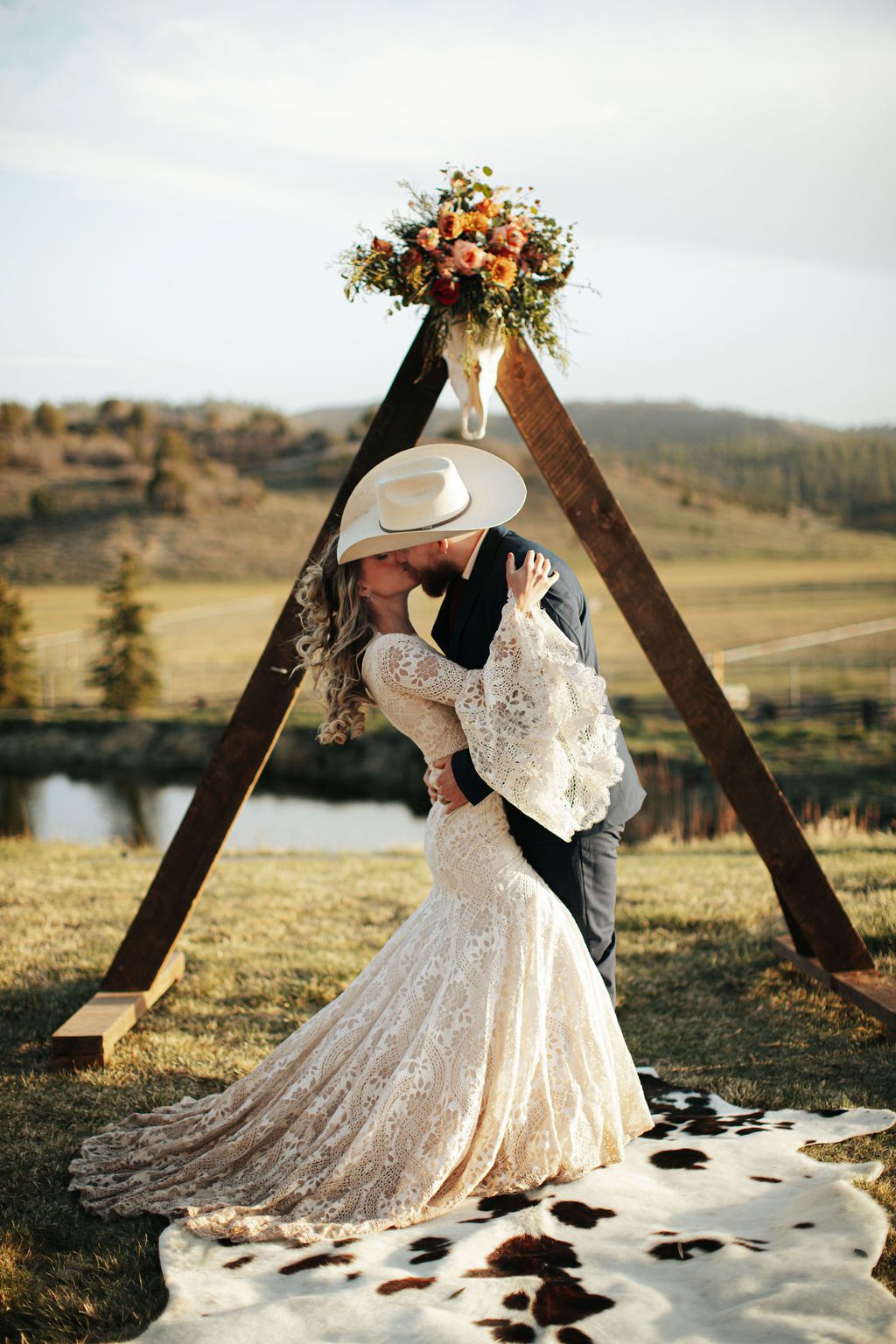 "Rather than having to shake hands with 300 of your parents' friends that you don't know, this is an intimate experience with your family," Cox said. "This also blesses the lives of others in our community, because they offer vacation rentals or other businesses that are used in the wedding, such as caterers and florists, and we've even had someone that does IV treatments come before weddings to make sure all the party guests are hydrated so they can have a good experience when the wedding comes." 
The Coxes got into the wedding and event business as a way to complement their existing family ranch and agritourism efforts. Rather than coming up with experiences like a trail ride, the Coxes also allow guests to accompany them on 10-day cattle drives through the mountains and perform other tasks needed to make the ranch function. 
"We like to give our guests authentic cowboy experiences. We're going to have you ride a horse with a purpose, not just for a trail ride," Cox said. "We want to develop long-term relationships with our guests and help them come away with an understanding of what our industry is about. It's a lot of work, but it helps tell our story."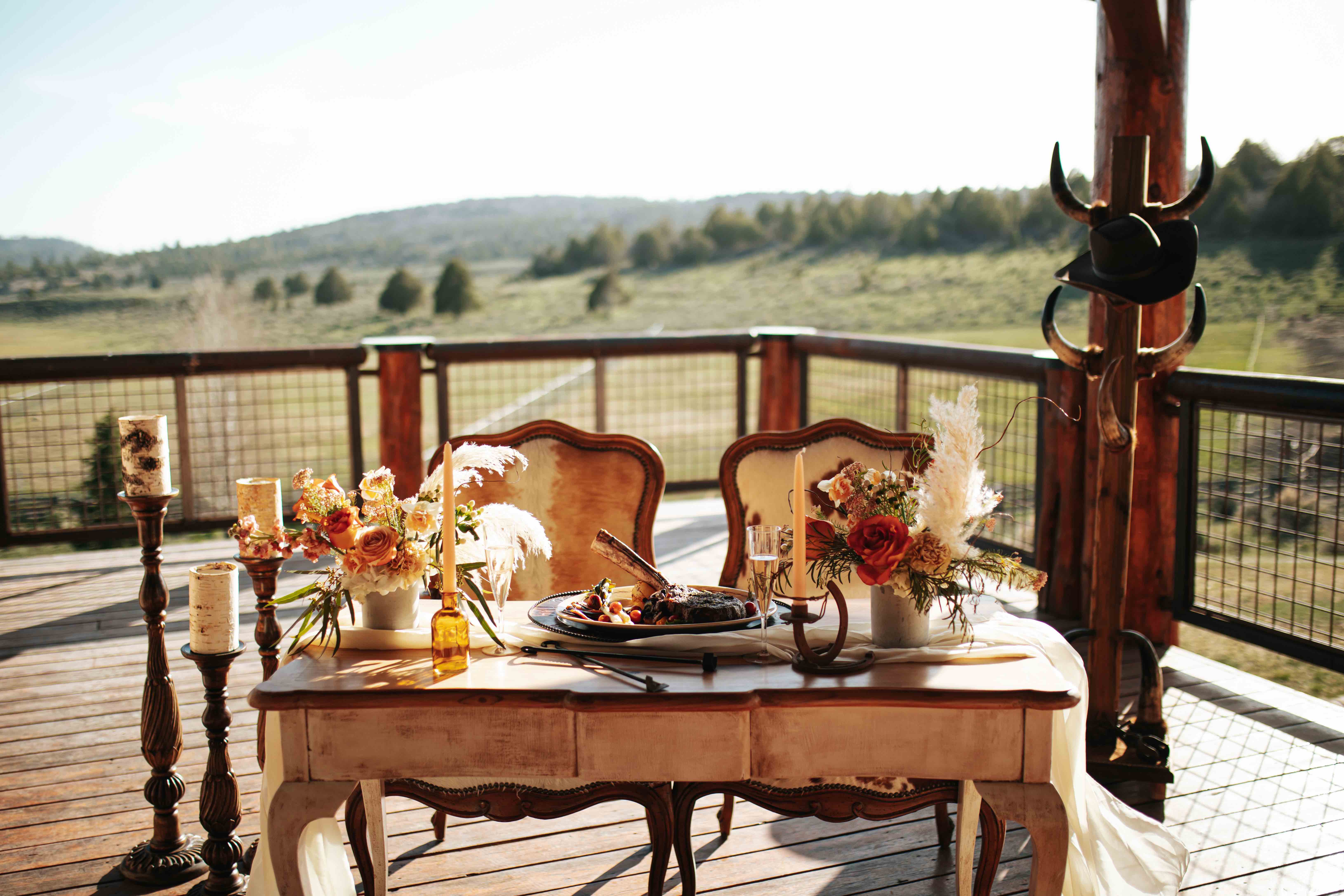 Searching for More Than a Venue
Kelli Snider and her husband, Casey, run The Barn in Old Paradise in Cache County. After working to renovate portions of the farm and building a barn to serve as a wedding and event venue, Kelli found that running the facility was a lot like farming. 
"Establishing and running the venue is a lot like farming in that it's taken a lot of hard work – including plenty of blood, sweat, and tears – and a commitment and dedication to making the dream work," Snider said. "What I like about our venue is the type of people we attract. We attract really kind people. Whether they grew up on a farm or are a few generations removed. I have brides say things like, 'I just love this place. It reminds me so much of my grandparent's farm where I spent a lot of time growing up,' And we absolutely love to hear that. It means we've created the exact kind of place that we set out to create."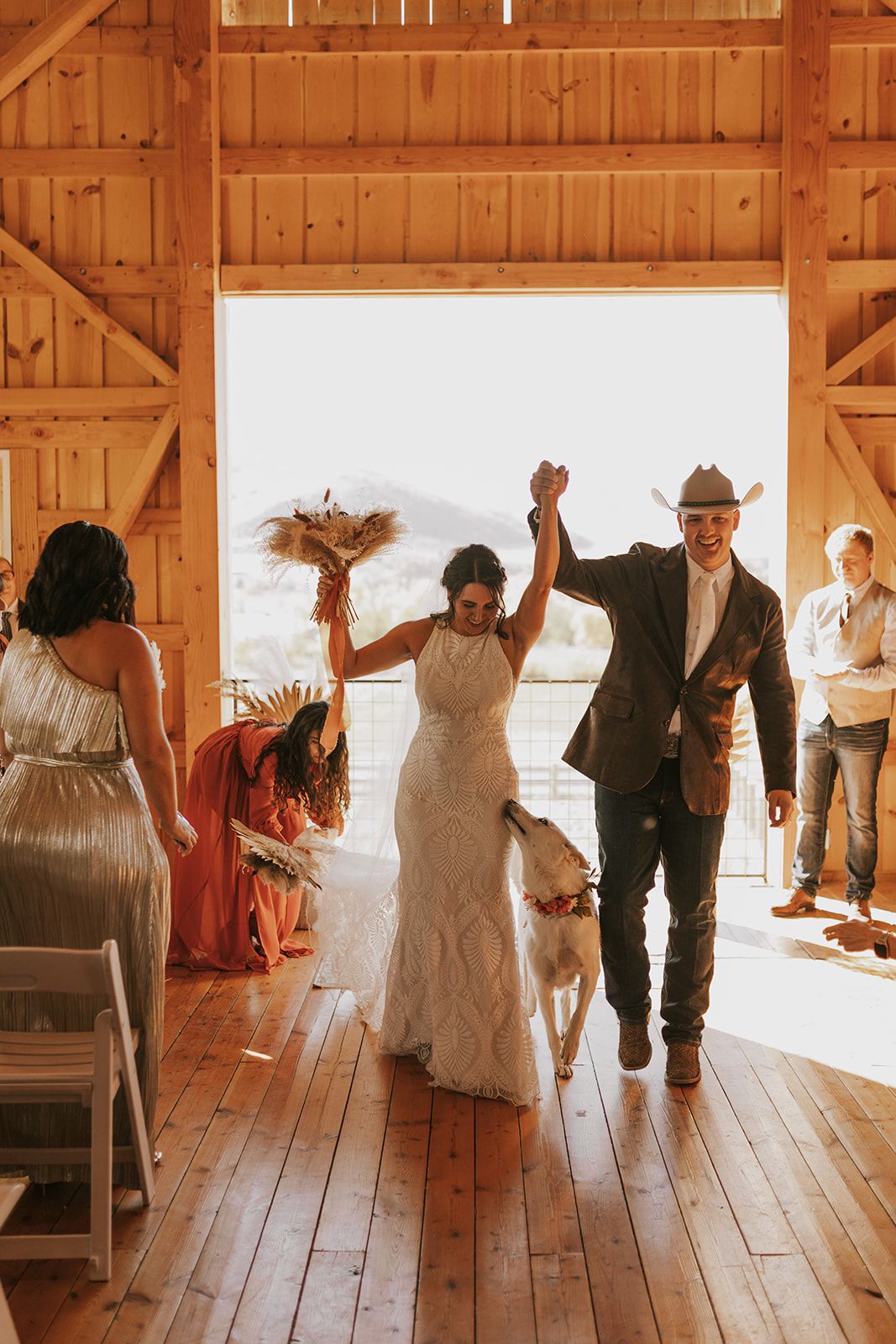 To be sure, Snider adds that developing a business venture such as this – like a wedding itself – is not without some of the challenges, including working with neighbors on logistical issues, as well as financial and regulatory hurdles, but the payoff has been worth it. 
"Being able to share the farm and be a part of some of the best days of peoples' lives is an incredible experience," Snider said. 
Harmony Cox added that some of the extras they can offer for a wedding at their facility are just not possible at an urban reception center. 
"We have space to sleep 36 [with cabins and other buildings] and 6,000 sq. ft., so it's more than just an event center," Cox said. "We can host the rehearsal dinners and have even host 'horseback elopements' for couples that just want to have a unique experience just for themselves."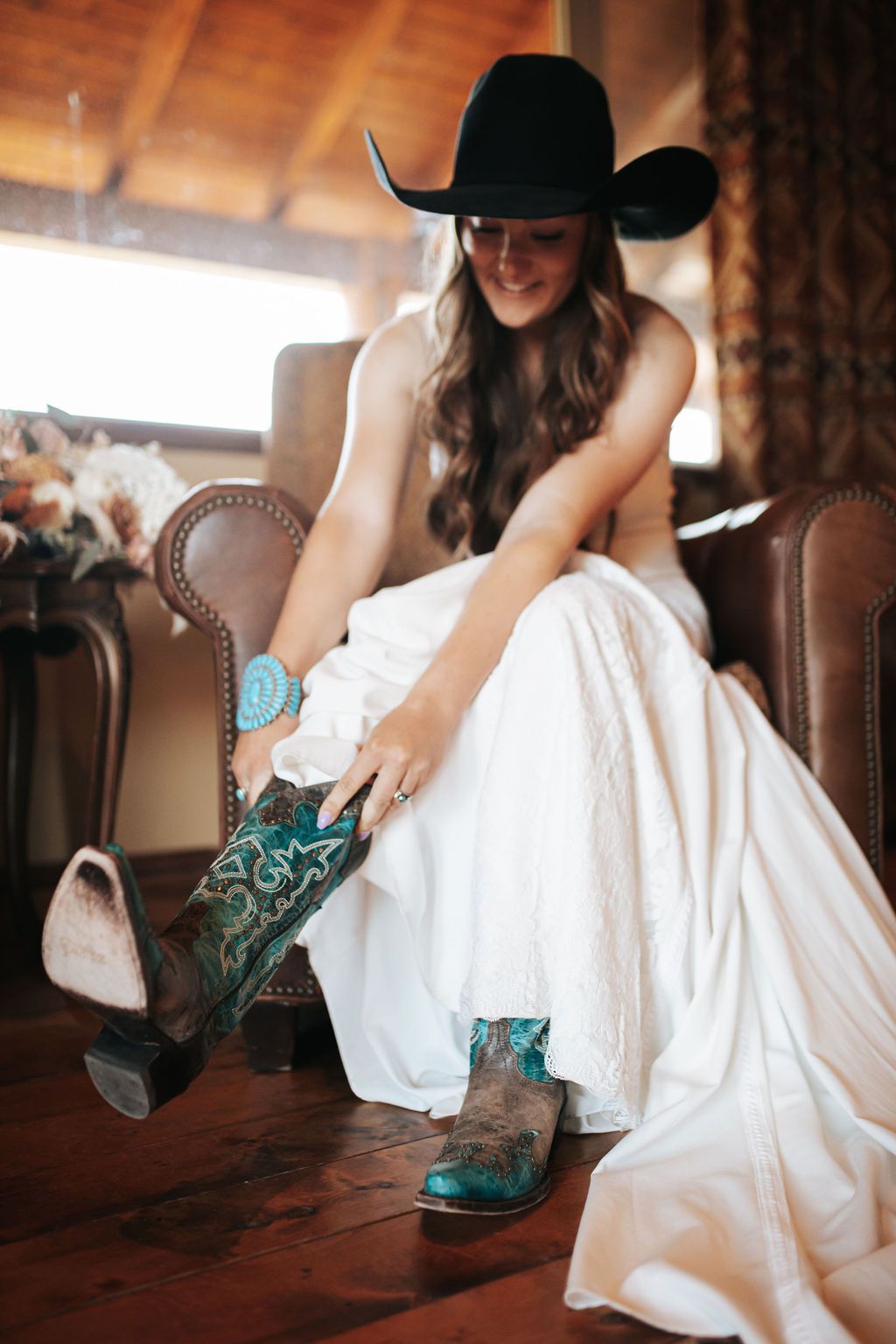 Barns – The Charm of Farm Weddings
Barns often serve as the focal point of many farm weddings. These historic structures have been transformed into stunning event venues, providing a cozy atmosphere for gatherings. They serve as a perfect setting for dancing, dining, and merriment, exuding a rustic charm that complements the celebration's theme. 
The Snider's venue, located in the town of Paradise, features a beautiful barn as the main event showpiece, but also includes a converted dairy milking parlor as a prepping and staging area for food and decorations. This authenticity of the farm helps make for a memorable experience for all involved. Both the Sniders and Coxes have used this authenticity to help further the aims of their business by helping people learn more about agriculture.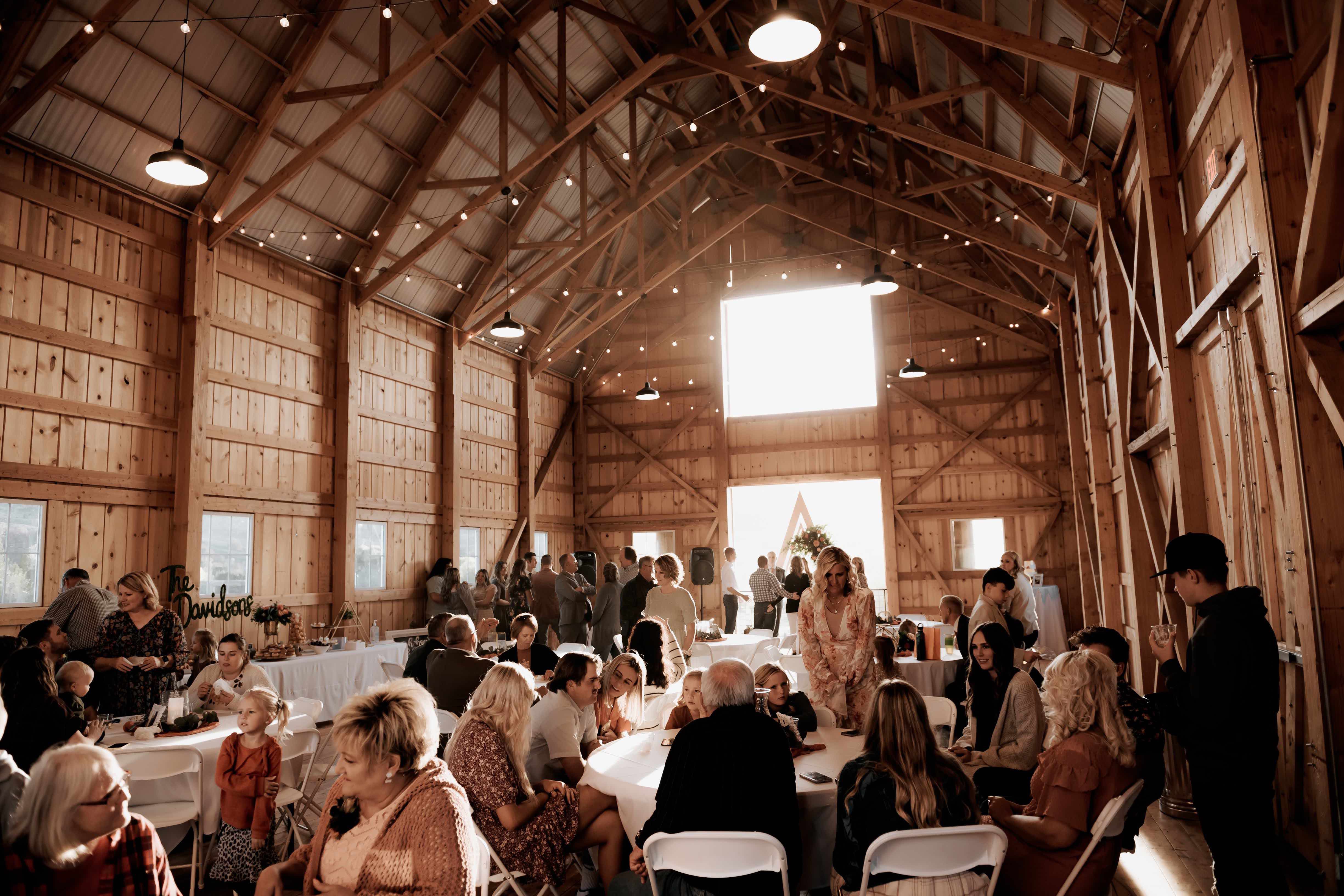 "The educational aspect of having people on the farm is great," Snider said. "Some of the people who are guests at weddings and events here wouldn't find themselves on a farm otherwise. They ask questions about what is growing in the fields and about the animals. They see what we do here and how the animals are well cared for and everything else and it really makes a great impression on them. It helps us paint a really beautiful image of what agriculture is about that people may not see otherwise." 
Cox feels that the goals they have for sharing the values of agriculture and their heritage and enjoying the beauty of the area appropriately, fit in nicely with the types of guests they typically bring in. Having those align creates a synergy that is hard to beat. She added that having this smaller-scale experience with your family and enjoying the natural beauty respectfully helps guests leave with a more satisfied experience than they may have elsewhere. 
"We like to bring in people that will respect the area and the land, that appreciate agriculture, pay for [this unique experience] bless our economy, and then leave for home," Cox said. 
She adds that it's a unique opportunity for them to combine the diversifying of their business while also building connections and teaching about an industry that is foreign to many. 
"People will come for this experience, and then they get to connect with us, which we love. We love for those outside of agriculture to be able to connect with farmers and ranchers," Cox said. "We get lots of questions about our industry. Often, the guests want to eat the beef that was raised on the property and our caterer tries to use as much locally grown and produced food as possible. They get to see our lifestyle and build a connection, and it helps us tell our family's story and the story of agriculture."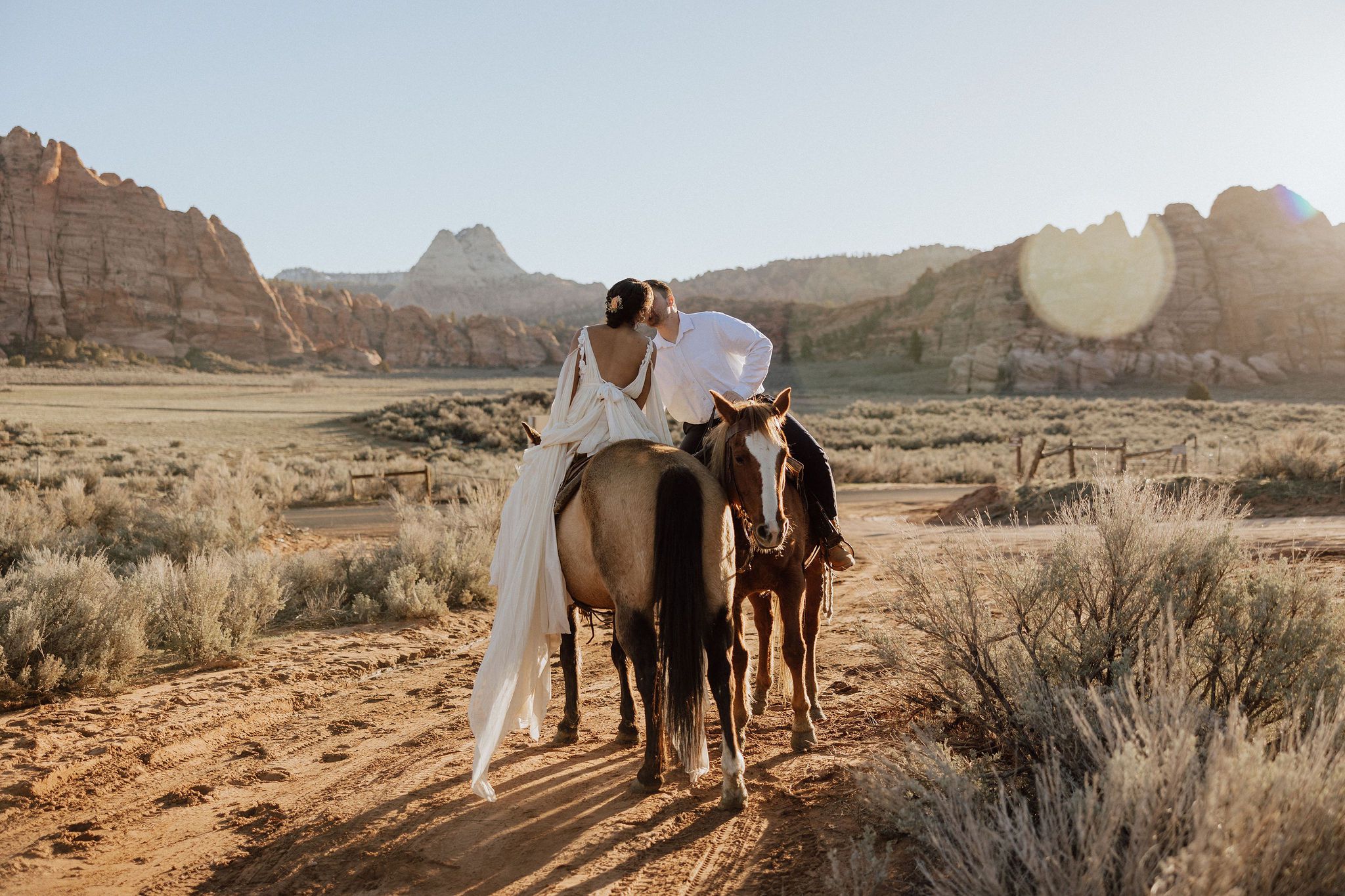 Snider's experience echoes that of the Coxes and adds why she feels this agricultural experience appeals to people in a distinct way. 
"I think there is a general longing for the simplicity of days gone by and the quietness and insulation from the world that is found in agricultural spaces," Snider said. "I think that is the kind of environment that lots of people are looking for when they're planning an event to gather with family and friends and celebrate."
While not all farms and ranches in the state are set up for this type of experience, reviews and accounts from guests at these facilities and others around the state are sure to inspire future couples to enjoy once-in-a-lifetime nuptials on the farm.
To learn more about these facilities specifically, please visit thebarninoldparadise.com or theranchatwildrose.com.
Portions of article were inspired by contributions from ChatGPT
Want more news on this topic? Farm Bureau members may subscribe for a free email news service, featuring the farm and rural topics that interest them most!