Seven Children, Thousands of Sheep and a Famous Ski Resort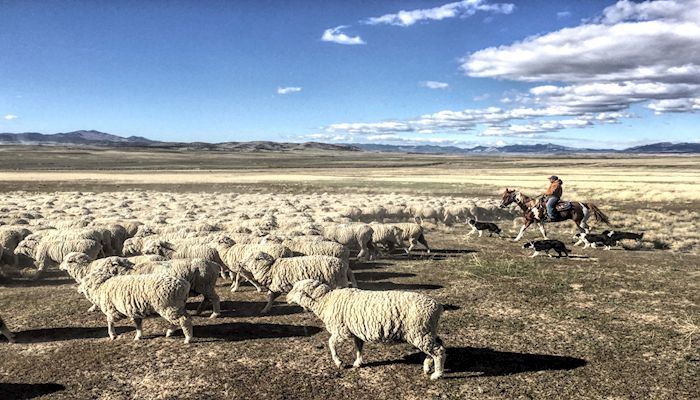 What do seven children, thousands of sheep and a famous ski resort have in common? The Osguthorpe family!
Steve Osguthorpe's family farm is located in the heart of Park City, Utah on the world-renowned Park City Mountain Resort – the venue of the 2002 Winter Olympic Games.
Steve grew up on a dairy and raised sheep from the time he was a kid, but his wife, Vickie, did not. She had a big awakening when she said "I do" to Mr. Osguthorpe.
A Family Affair
"Whatever came up on the farm I learned how to do, Vickie said. "I learned how to drive stick right away."
She helped her boys change the sprinklers and says that the best gift Steve ever bought her was a center pivot, which irrigates fields in a circular pattern around a central pivot point and vastly improves the efficiency and ease of irrigation. "Better than diamonds," Vickie said. Over the years Vickie has helped with everything on the farm — well almost everything. She drew a line in the sand when it came to learning how to drive a semi.
The Osguthorpes' have seven children Stevie, Roger, Brian, Maria, Mike, Brad, and Chad. All the children along with their spouses and 17 grandchildren are involved in the farm in some way.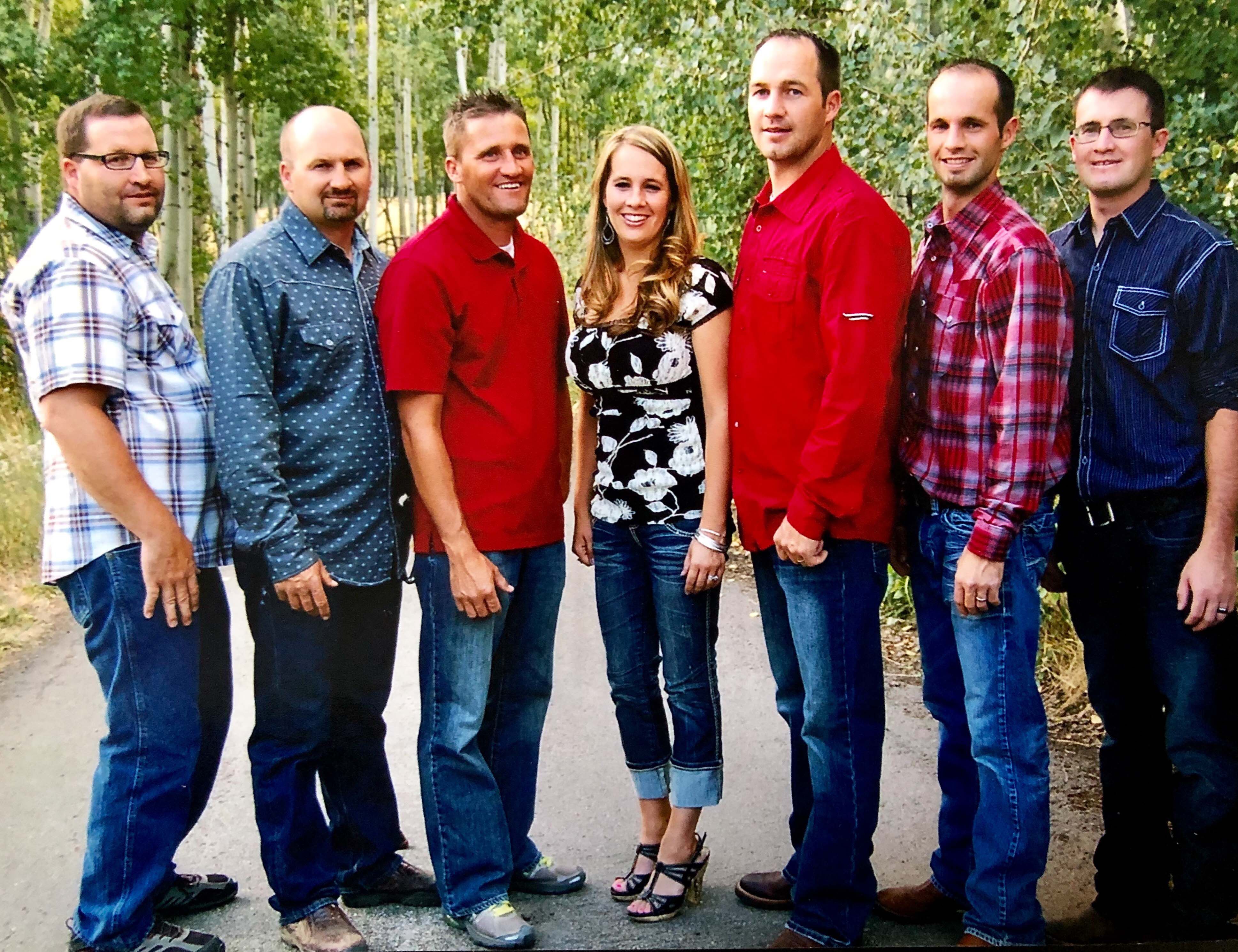 (Osguthorpe children, from left to right: Stevie, Roger, Brian, Maria, Mike, Brad, and Chad)
When asked what they are most proud of, Steve and Vickie agree, "We're most proud that our children want their kids to grow up as they did. All of them know their roots. They know where they came from. They're responsible people with common sense. They know how to work, and they know how to give back."
Hard work was instilled at a very young age in the Osguthorpe children. Their son, Roger, had perfect attendance in school because he knew there would be harder work at home than going to school! Vickie recalls, "When the kids had a job, they had to finish it because no one else would finish it for them."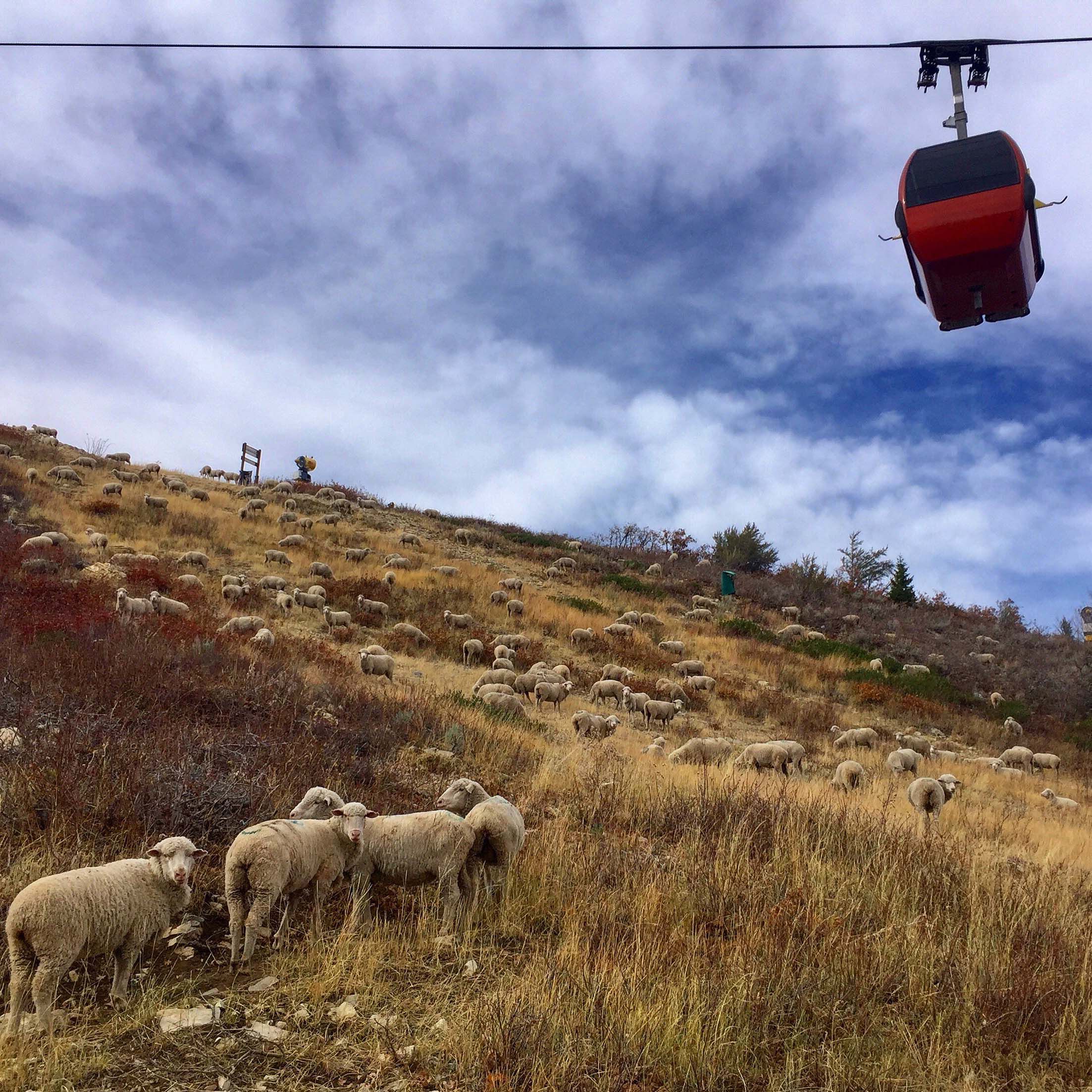 Sheep Come First on a Ski Resort
The Octothorpes own a sheep ranch. During summer months hikers, bikers, and outdoor enthusiasts can see the sheep grazing in their natural habitat right on the ski slopes of the Park City Mountain Resort. They take pride in knowing they are one of the only ranches in North America to graze on a ski resort.
Sheep graze in the mountains in the cooler summer months, and when winter comes around, and skiers invade the slopes to enjoy the best snow on earth, the sheep are moved by truck to graze the rangeland near Delta. You might think that skiers would be a bother to the farm, but it allows the Osguthorpe family to share their family story and their ranching heritage.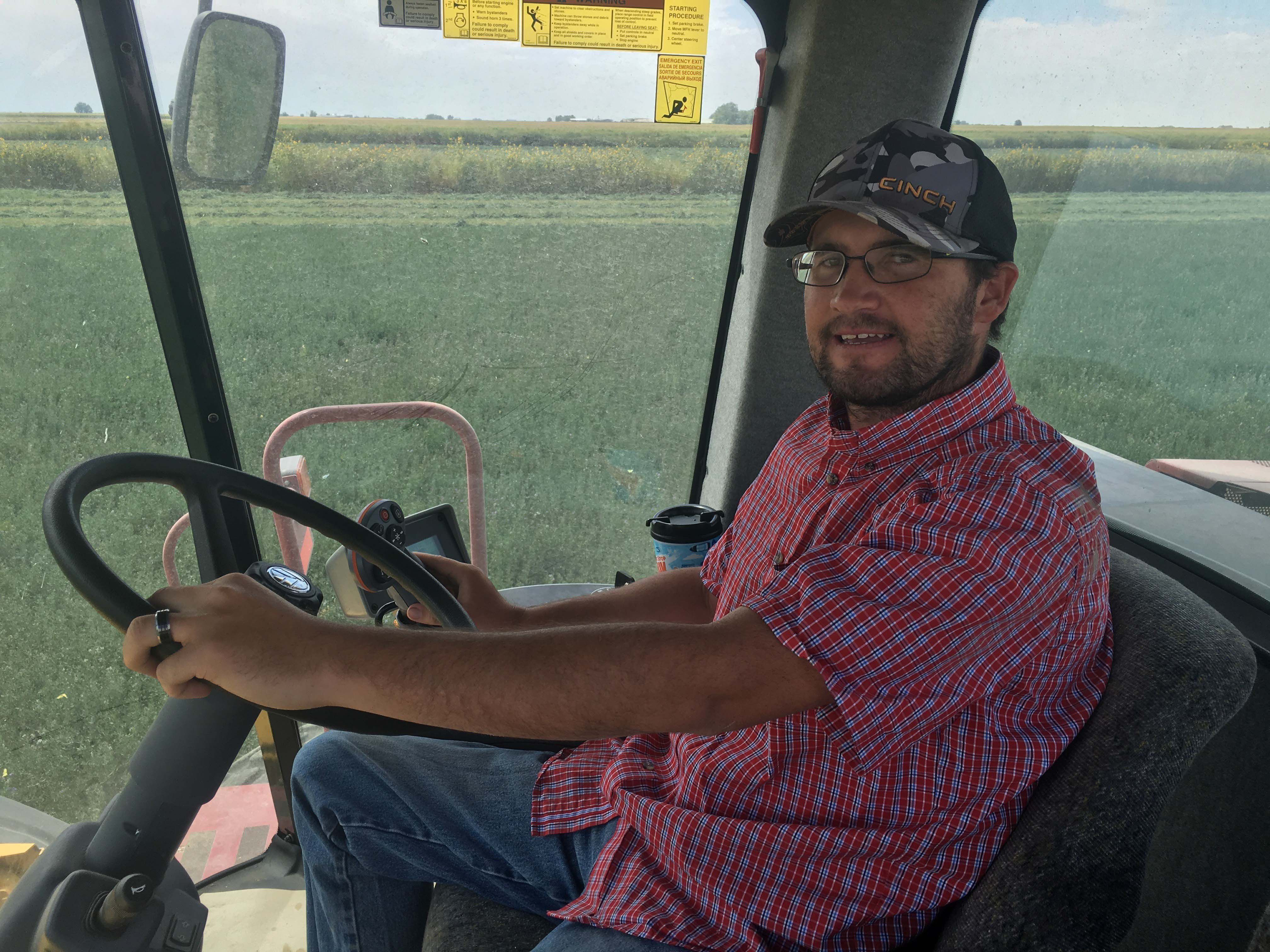 "We value our relationship with the Osguthorpe family and share their deep appreciation and commitment for the land where we work and play. It's a win-win scenario where the family gets to work the land as they have for generations and our guests create experiences of a lifetime skiing and snowboarding in an amazingly beautiful setting," said Bill Rock, Senior Vice President and Chief Operating Officer of Park City Mountain Resort.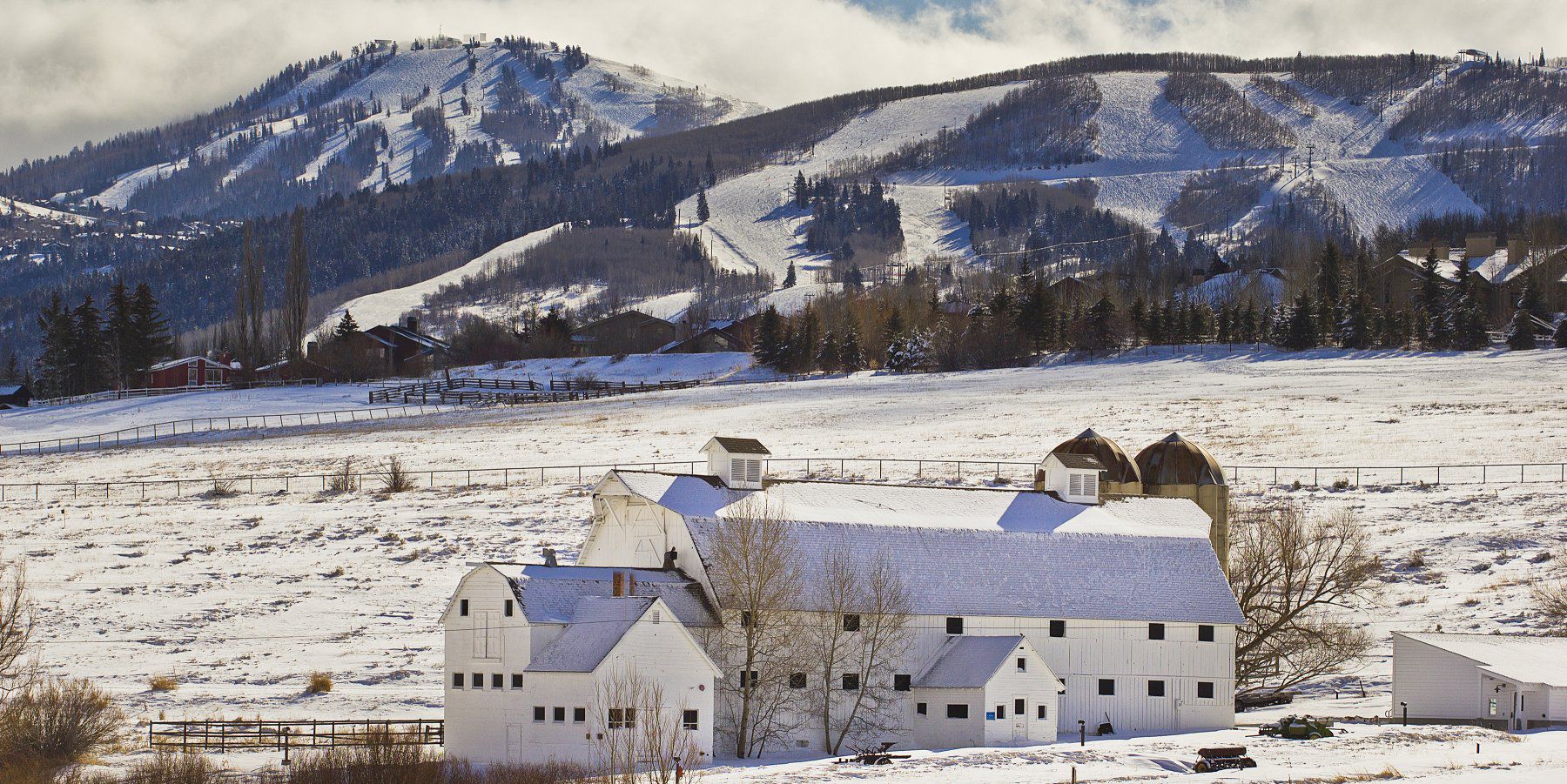 "It's satisfying to know the base layer clothing and socks skiers wear could very well have come from the wool from our sheep. The sheep that grazed the vegetation beneath their feet," said Brad Osguthorpe, one of Steve and Vickie's sons.
Wool is an important part of their ranch business plan as the family supplies high-quality wool to the United States military for uniforms. Wool is a natural fiber that is water-resistant, fire-resistant, breathable, and durable making it a perfect fit for uniforms.
There's a common misconception that wool is bulky, scratchy and can't be worn next to skin, but the Osguthorpes raise Merino sheep whose wool is incredibly fine — making a fabric that feels soft and gentle to the skin. This wool is used in suits, sweaters, cardigans, pullovers, and the rising trend of stylish wool socks.
Wool pulls moisture vapor away from the skin and can absorb more than 30 percent of its weight before it even feels damp. At the microscopic level, wool fibers overlap like shingles on a roof. This keeps dirt and moisture on the surface, making wool breathable and easy to clean. Wool is regaining popularity as a natural fiber that is also good for the environment.
In addition to Merino sheep, the Osguthorpes raise Suffolk sheep for meat. Lamb is a flavorful, nutrient-rich lean meat. A single portion of lamb provides almost half the daily protein recommendation—an ideal fuel for active skiers. Lamb chops and ribs are favorite cuts, but chefs are getting creative when cooking with lamb as it is becoming more and more popular especially among millennials, who are spontaneous and adventurous about trying new foods.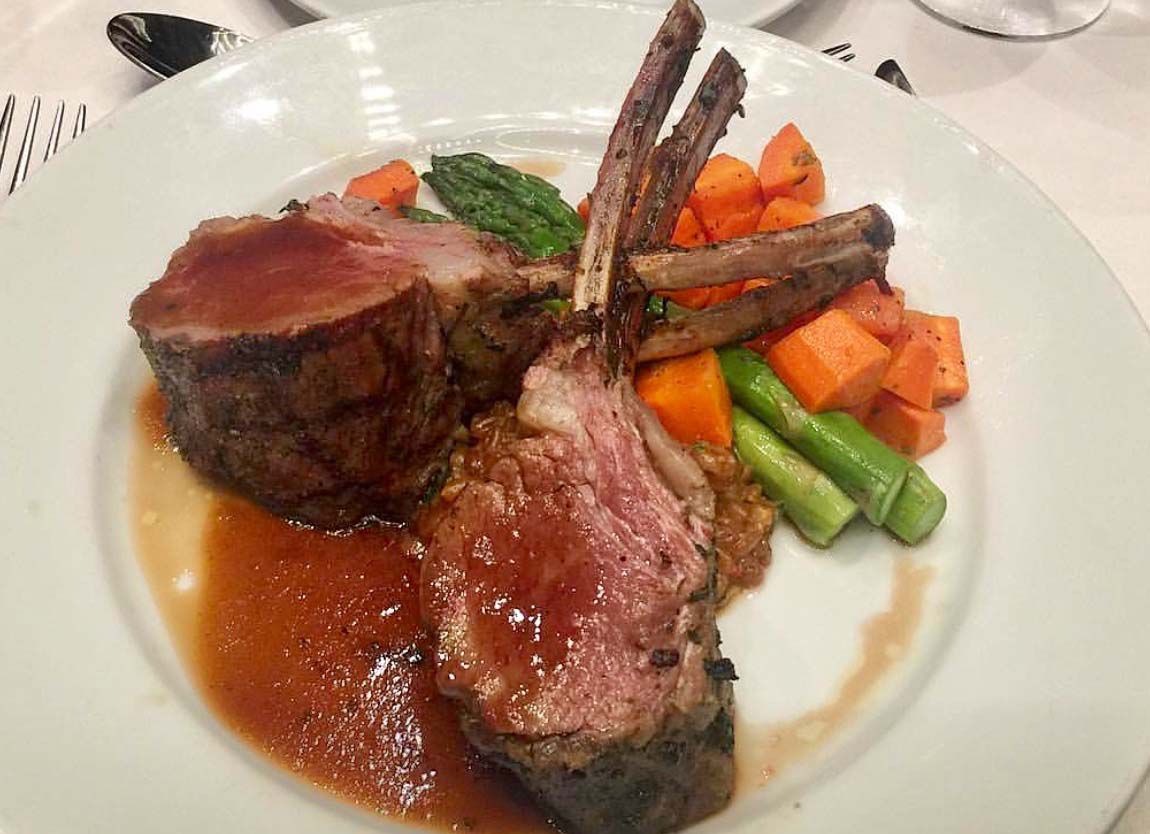 The family partners with the resort's food and beverage department to add their lamb to the menus throughout the resort restaurants as well as restaurants along Park City's famous Main Street. The resort also uses lambskins as décor throughout their lodges.
In addition to grazing sheep, Osguthorpes plant and harvest 280 acres (think 280 football fields) of alfalfa, and rotate that with oats, in Park City. The family also has more than 600 acres in Delta, Utah where they grow corn, hay, barley, and oats.
The family also incorporated an agri-tourism component into their business. Red Pine Adventures is an outdoor recreation business that offers guided horseback tours in the summer and snowmobile trips in the winter. This allows guests to tour their ranch, enjoy and observe livestock and view the beauty of Park City atop mountain vantage points.
In an industry like agriculture that is both risky and challenging, what has kept this farming family successful? Foresight, price making, and conservation play major roles in the success of the family business.
Steve Osguthorpe credits his father's foresight. In 1945, when people were leaving Park City's silver mining industry due to the drop in the price of silver, Steve's father, "Doc", began buying ranches in and around Park City. Little did he know then what Park City would become.
"Park City changed, but it didn't change us," Brad said.
Leasing land to the ski resorts for multiple uses was also forward-thinking. The arrangement is mutually beneficial, with the understanding that sheep are the top priority; nothing interferes with raising the sheep. They've worked hard to make their farm compatible with the recreational activities of the growing mountain town.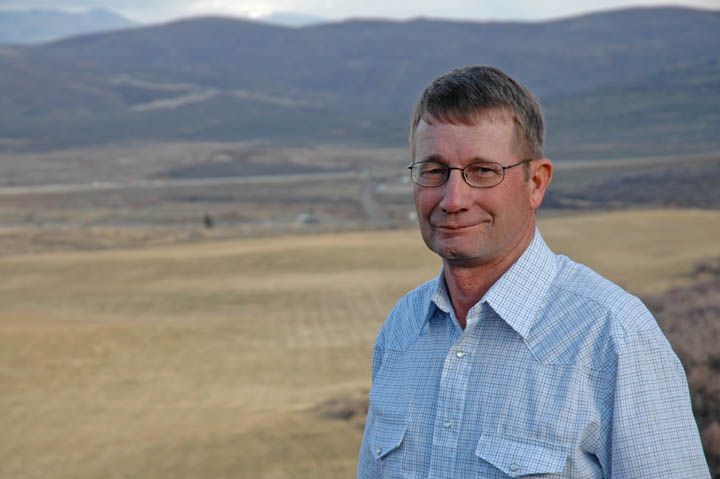 Taking Care of the Animals and the Land
The Osguthorpe family is known for using the highest standards regarding animal welfare, responsible land management, and providing quality products.
"For too long farmers have operated as 'price takers'. They take whatever price they are offered for their products," Steve said. "I decided early on that I was going to be a 'price maker'."
If the price for his wool isn't satisfactory, Steve will hold onto the lambs or the wool and sell at a different time when the price is right. They can do this by keeping the sheep at the family's feedlot in Delta. This has helped the family receive the highest price per pound for wool for the past two years—even higher than Australian wool.
The Osguthorpes have strong feelings about their stewardship over the land, and conservation has always been a family tradition.
"One thing my father taught us is if you have land, you leave it in better condition than you found it, for the benefit of the next generation," Steve said. "We know that if we are going to be in business tomorrow, we've got to take care of the land today."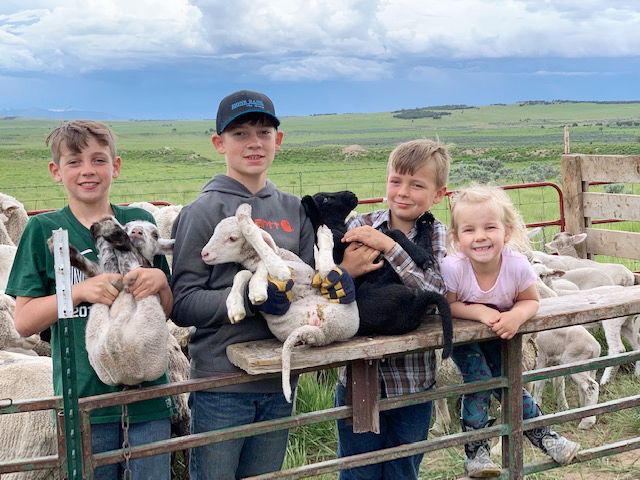 "Conservation is not the non-use of land, it's the wise use of land resources," Steve added. In 2011, the Osguthorpe family received the Sand County Foundation's 'Leopold Conservation Award' which recognizes agricultural landowners actively committed to a land ethic. The award is one of the nation's top conservation awards for private landowners.
The family has created conservation easements on their land to protect their heritage for generations to come. A conservation easement contract is between a landowner and land trust. The contract specifies how the land will be used forever and landowners make those choices.
"People don't always understand farmers and what it means to be able to maintain a farm, but they all enjoy the green space and farmland surrounding them. The Osguthorpe family has had opportunities to walk away from farming and ranching and the fact that they haven't speaks of their deep commitment to their family, farm, and community," said Cheryl Fox, Director of Summit Land Conservancy. "It's an honor to work with a family who wants to preserve their heritage. They are heroes. Over and over you see their commitment to this community. Their honesty and commitment are deep and genuine. We are so lucky the family lives and farms here."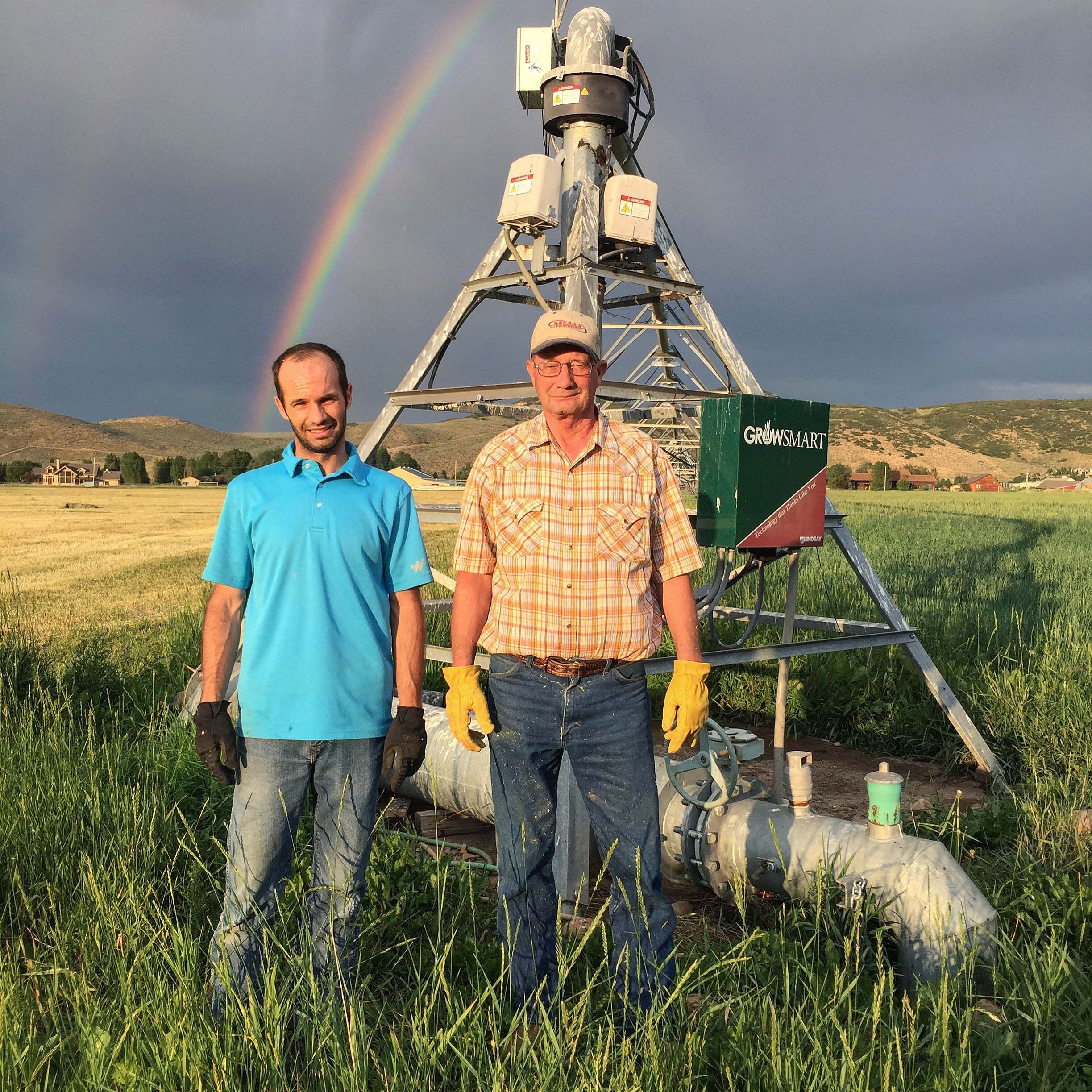 Hard work, vision, wisdom, and a strong sense of family and stewardship are fibers woven into the very fabric of this four-generation farm family, a family and legacy that will be a part of the Park City landscape for generations to come.
Want more news on this topic? Farm Bureau members may subscribe for a free email news service, featuring the farm and rural topics that interest them most!