Some of the Best Stories Start on the Farm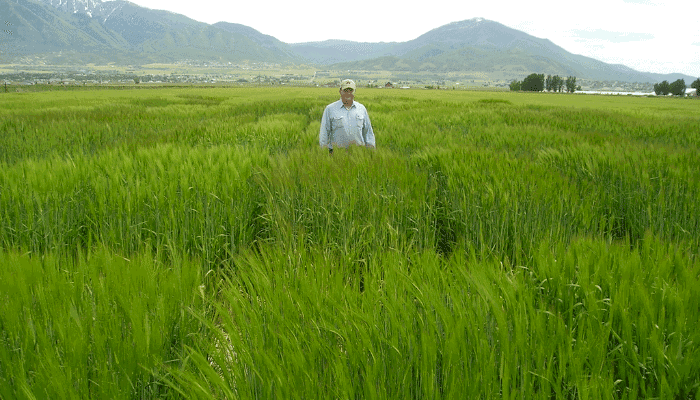 Who doesn't love a good story? We all have been there, sitting on the edge of our seats eager to see if our favorite characters will come out OK. Stories aren't just entertaining: they also help us understand times and places we haven't seen firsthand. In my opinion, the best stories are true to life. That's why I love sharing stories from the farm.
The story of American agriculture is woven with the suspense of uncertainty and driven by the hardworking, innovative men and women who play the leading roles in growing the safe, sustainable food and products we all enjoy. These stories may not ever play out on the big screen, but they are the stories that matter to our families and communities. One of the best parts of my job is hearing and sharing these stories with folks who may have never stepped foot on a farm.
Whether in meetings on Capitol Hill, speeches on the road, my regular podcast, or columns like this one, my goal is to place the story of the American farmer front and center. What's more, our research shows that farm stories have an impact. Americans trust the men and women who grow their food. They trust you, farmers and ranchers, more than any other profession and more than the government to act in their best interest and care for the environment. And for good reason—we are leading the world in producing the best and most sustainable agricultural products—from the food on our tables to the renewable fuel in our vehicles.
The American public is eager to hear more about the farm and ranch families they trust. Farm families like the Vollemans of Gustine, Texas. This family brought their dairy farming heritage all the way from Luxembourg to Central Texas. Like so many American farms, they have placed sustainability and animal welfare at the forefront of everything they do, from ensuring the best nutrition for their animals to establishing practices that reduce plastic waste and protect soil and water. They also take great pride in sharing their story with neighbors near and far with public dairy tours.
Just to the east of the Vollemans, you'll find Sheri Glazier of rural Oklahoma. Like many farmers, Sheri wears two hats. She and her husband raise cattle, wheat, sesame and hay, and Sheri is a registered dietician. Also known as the Dirt Road Dietician, Sheri has made it her mission to help folks take a practical approach to nutrition that includes everything from beans and beets to leafy greens and grains to—you guessed it—beef. She uses her unique background and platform to engage with thousands of consumers on what goes into a well-balanced diet.
Many farm families, like mine, have been caring for the same land for generations, but a good number are the first generation to break soil. And some, like Chris and Laura Varhola, come to the farm from another career or a tour of service in the military. Veteran farmers like the Varholas of Michigan made the decision to continue their life of service by going back to the family farm. As Chris told me, "There has always been a natural transition between being a soldier and being a farmer."
This is just a sampling of some of the stories I've had the privilege to share on my podcast, Farmside Chat, and that podcast is just a taste of the thousands of stories of the good work you all are doing every day. Let's keep sharing those stories—with our friends, with our neighbors, with our lawmakers. Your platform may be at your local school, on social media, or at the market. Every story makes a difference as we build on the trust the public has placed in us. We have a great story to tell, and there's an eager audience waiting to hear it.
Zippy Duvall
President
Vincent "Zippy" Duvall, a poultry, cattle and hay producer from Greene County, Georgia, is the 12th president of the American Farm Bureau Federation.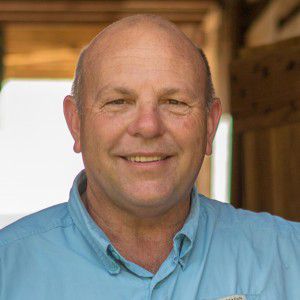 Want more news on this topic? Farm Bureau members may subscribe for a free email news service, featuring the farm and rural topics that interest them most!