Southern Utah is Nuts for Pecans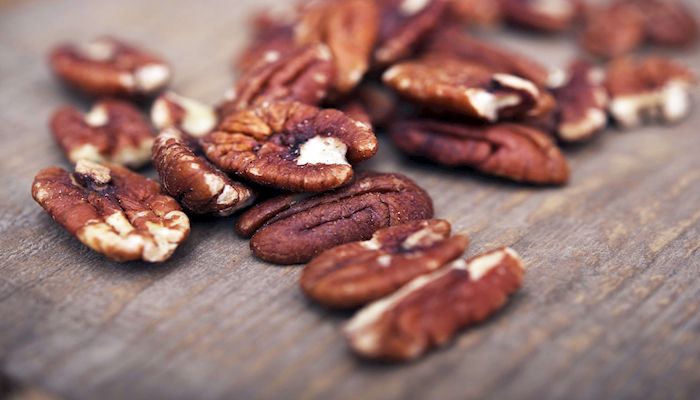 While not a dominant food crop in the state, southern Utah's Dixie does have a pocket known for producing excellent pecans, and the Thompson family has been growing them well for years.
The name 'pecan' comes from Algonquin, referring to a "nut that requires a stone to crack." The nuts are native to northern Mexico and the southern United States, which produces about 80 percent of the world's pecans. Related to hickory trees, the wood of the pecan trees is used for furniture, flooring, and smoking meats.
Early settlers to Southern Utah left a legacy of trying new crops they had seen prosper in the southern United States, including cotton, silkworm trees, and others. Despite their efforts, these initial crops did not last longterm. The area is unique, however, for growing nuts as it has the perfect climate. Just a few miles south in St. George, and the temperatures get too hot for pecans to thrive, but keep traveling north and the cold poses similar problems.

Tim and Lea Thompson have raised their family of six children on the five-acre farm near Hurricane they bought in 1985. The orchard of approximately 200 trees produces close to 15,000 pounds of pecans each year, or about 70 pounds per tree, according to an interview the Thompsons did with food writer Valerie Phillips on her Chew & Chat blog.
Having grown all summer, the clusters of pecans grow inside a husk, which is discarded upon harvest. Temperatures need to drop before the nuts are mature enough to harvest, which usually takes place between December and February. As any previous customer can attest, a great benefit to eating local pecans is the freshness, with there being a noticeable flavor difference from other nuts. Though Tim Thompson said the nuts don't have to be eaten right away, as they can be put in the fridge or freezer for long-term storage.

Early on, the Thompsons and their kids sold their pecans at farmers markets throughout the state, traveling as far north as Sandy to the Utah Farm Bureau farmers market to sell directly to consumers. With their kids grown and away from home, the Thompsons now rely on word-of-mouth to sell their pecans from their farm.

Often a popular addition to kitchen tables during the holidays, pecans take a starring role because of their buttery flavor, being used in pralines as well as the renowned pecan pie. However, pecans are even celebrated with their own holidays, with Pecan Day celebrated April 14th, Pralines Day on June 24th, and Pecan Pie day on July 12th.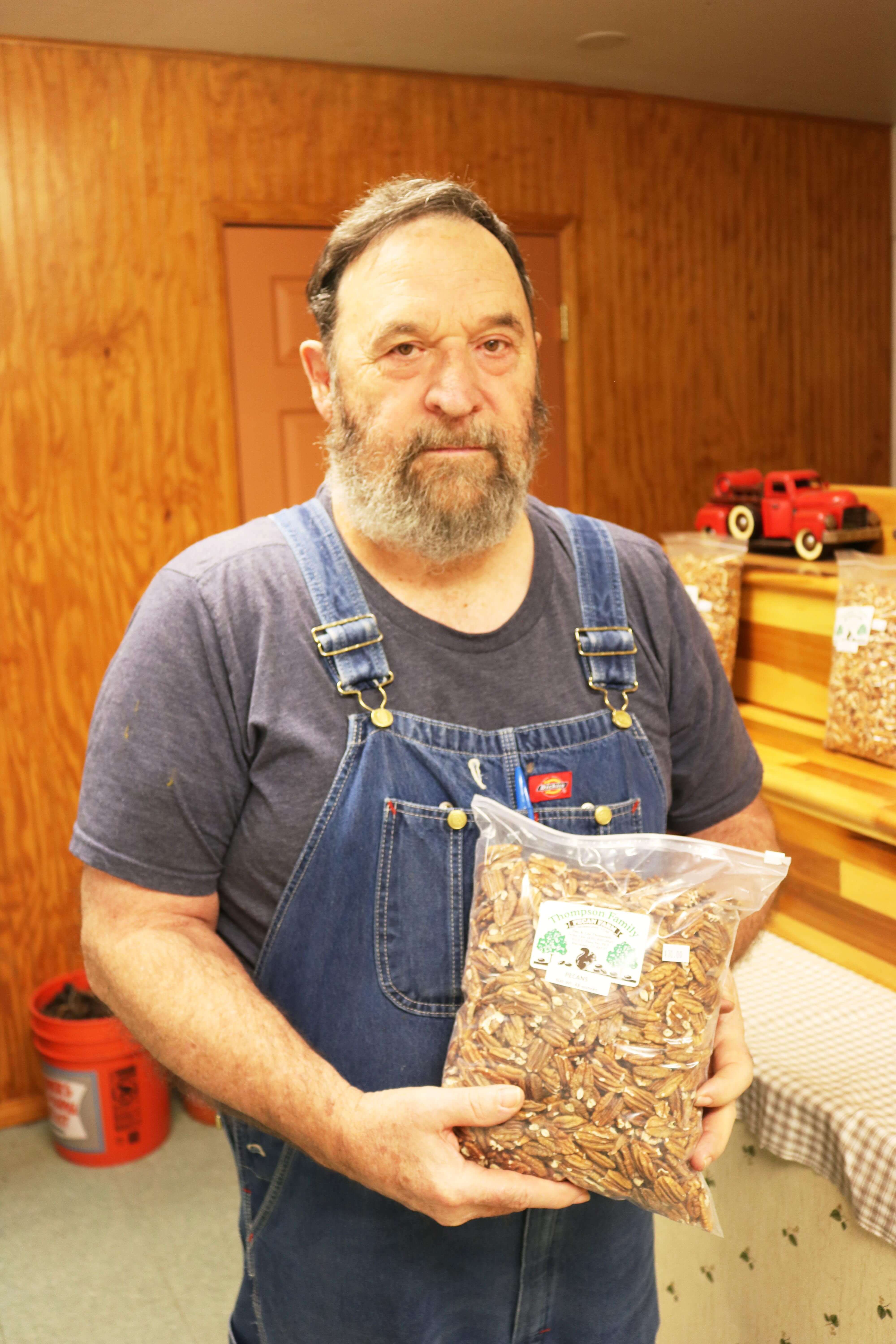 Aside from its decadent side, pecans are naturally nutritious, as they are high in vitamin E, zinc, fiber, and several anti-oxidants. According to Good Housekeeping's Jaclyn London, pecans pair well with apples, grapes, and strawberries. The Thompsons pecans can also be used in salads, hot and cold cereals, or to form a crust around baked cheeses. They can be ordered by phone, 435-635-4921 or by visiting the farm in person, which is located at 2012 Flora Tech Rd. in Hurricane.
Want more news on this topic? Farm Bureau members may subscribe for a free email news service, featuring the farm and rural topics that interest them most!