Spring Cleaning: Barns and Outbuildings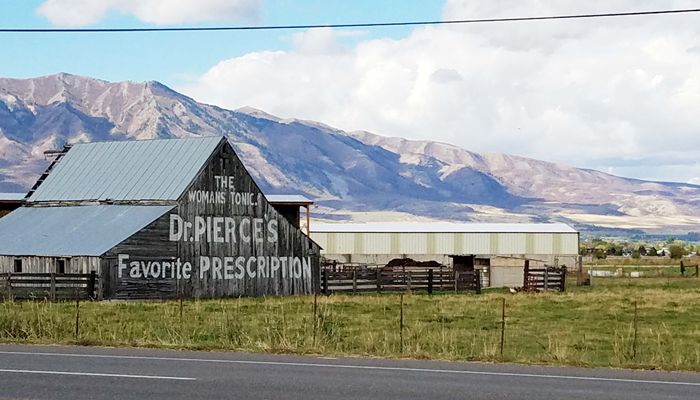 Cleaning your barn or ranch building is more than just clearing the aisles and mucking out the stalls — it's key to keeping your animals and yourself safe. A tidy barn means fewer pests, fewer allergies and fewer accidents.
Before you get into the thick of planting season, take a weekend (or two) to spring clean with these three barn cleaning tips. And a bonus: You might've already checked a few off your list if you took advantage of your winter off-season.

Bring Out the Power Washer
Let's start with the actual cleaning. But how exactly do you disinfect a barn? Tackle these eight barn cleaning tips to keep your horses happy and healthy. As you follow along, note any safety hazards that need to be fixed, like electrical wires, broken boards and exposed nails.
Use baking soda or Simple Green and a stiff brush to scrub buckets, bins and troughs.
Remove bedding and mats from each stall. Wash and disinfect both sides of the mat and allow them to dry.
Starting from the top, power wash the stall walls and floor.
Sweep your hayloft or shed, looking for signs of mold and rodents.
Unclog your barn gutters to help avoid leaks.
Soak and scrub your stock-tank heater with a calcium, lime and rust remover.
Wash your barn or outbuilding windows.
Don't forget to disinfect your barn cleaning equipment like brushes, buckets, etc.
Declutter, Evaluate and Organize Your Space
As you cleaned and sanitized the barn, you probably started a sizable trash pile. Go through your equipment, tools, supplies and grooming materials with a fine-tooth comb. Do you have unnecessary duplicates, broken "spare" parts or tattered blankets galore? It's easy to stash things away with good intentions but be honest with yourself about what you will actually use or fix.
A good declutter will give you a better handle on your space. What needs a new storage solution? What could be better located? What are you missing? Answering these questions can help you reorganize your barn or outbuilding. Here are some ideas:
Store stall-cleaning tools in a designated area so you can keep the aisle open and safe.
Install shelving or peg boards to make supplies more accessible.
Use blanket racks to save space, keep them clean and make blankets easy to find.
Toss any supplements you haven't used for six months.
Sort medications by type or use and check your horse first aid kit for expired or missing items.
Tackle Annual or Semi-annual Safety Tasks
Whether you've inherited an old barn or you own a thriving ranch, safety should always be top of mind. Use this dedicated cleaning time to knock out those important barn care and maintenance chores you've possibly put off.
Test your smoke detectors and extinguishers and bring in an electrician if necessary.
Donning safety goggles and a mask, remove cobwebs from windows. They're a fire hazard!
Thoroughly check ceiling fans, exhaust fans and vents for proper functioning and airflow.
Examine your gates, locks and fence lines, especially the ones you don't encounter on a daily basis.
Get the Protection You Need
With a clean slate, you are now ready to tackle the busy season. Review your farm insurance coverage to make sure your barn and outbuildings are properly protected.
This post was first published by Farm Bureau Financial Services.
Want more news on this topic? Farm Bureau members may subscribe for a free email news service, featuring the farm and rural topics that interest them most!