The State of: 2022 Midterm Elections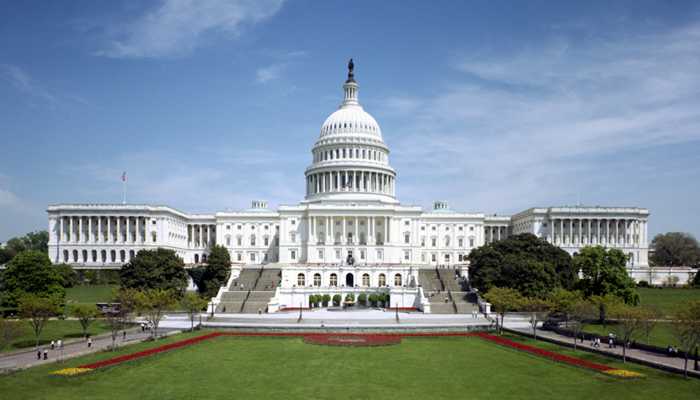 Through a series of articles we call The State, the American Farm Bureau Federation's Advocacy and Political Affairs team provides analysis related to "the state of" various aspects related to advocacy and political trends impacting farmers and ranchers and rural Americans.
State of: 2022 Midterm Elections
One week after the 2022 midterm elections, it may feel like we are living in a déjà vu moment because the outcome is very similar to the prequel: a divided country anchored in narrow partisan and split control of Congress.
WHERE WE STAND
In the House of Representatives, Republicans remain on track to claim the  majority, but with a small margin. And it is taking longer to reach the majority number of 218 than most expected. The GOP is expected to gain between 10 and 18 seats, enough to control the chamber, but well short of both historical averages and predictions.
For the House Agriculture Committee, the leadership is expected to remain the same, but titles and control will likely shift from Georgia Democratic Rep. Sanford Bishop to Pennsylvania Republican Rep. G.T. Thompson. Most members of the committee are expected to return in the 118th Congress with only a handful losing their reelection bid, seeking other office or retiring.
Across the Capitol Rotunda in the Senate, it is now a runoff contest. Over the weekend, Democrats gained the Senate majority with 50 seats. The lone remaining contest is in Georgia where Democratic Sen. Raphael Warnock faces Republican candidate Herschel Walker. The runoff in Georgia is scheduled for Dec. 6. Democrats scored a major pickup with Lt. Gov. John Fetterman's win in Pennsylvania, securing a seat previously held by retiring GOP Sen. Pat Toomey.
WHAT HAPPENED
In the weeks leading up to Election Day, forecasters projected a Republican "wave," with large gains for the GOP.  Obviously, this did not come to pass. Traditionally, the party out of the White House has gained an average of 26 seats.
In 2022, three factors came into play. First, Democrats were at less historical risk due to House redistricting, which limited the number of swing seats, and they had a favorable Senate map. Second, many voters, especially independent voters, either "ticket flipped" or "ticket skipped." In other words, these voters did not vote party lines and instead voted for candidates of different parties and by issue. Lastly, for this group of voters, roughly 40% of the electorate, independents were undecided prior to the election. Their views on the economy and President Biden's leadership looked like those of Republicans, and so the expectation was that they'd vote for Republicans. But instead of breaking decisively for Republicans, independent voters went for Democrats by two points (49-47%), according to exit polls. To this group, quality of the candidate and local issues/candidate positions mattered most. Candidate quality was more important than political climate throughout the country.
In a closely divided nation, every voting group matters.  In 2022, rural voters represent roughly 20-25% of the electorate, and could be higher in some congressional districts, The impact to rural areas of the country,  continues to shift to contrast with urban priorities. Rural areas are increasingly represented by Republicans and urban districts by Democrats. If a Democrat represents a rural area of the country, they are likely to belong to the Blue Dogs, a key congressional caucus of U.S. representatives comprised of 19 fiscally responsible Democrats and a critical group of bipartisan support on key issues. Due to retirements, primary losses and a general election loss, the membership drops by six and has 13 returning members. A crucial question for House Democrats: With shrinking support in rural America, how do Democrats show they represent all Americans, rather than only those in urban and suburban America in future elections?
WHAT IT MEANS
When the new Congress is sworn into office in January, Republicans are likely to control the House and the Democrats will control the Senate at either 50-50 with the vice president breaking a tie or 51-49.   If Democrats gain a clear majority, with 51 seats, then committee structure would not be evenly split allowing Democrats to control the committee agenda and more easily pass legislation.
On the issue front, I expect this will change the focus of Congress to:
Addressing inflation's toll on domestic economic policy;
Passing the 2023 farm bill before fiscal year 2023 ends;
Shifting from climate to energy policy priorities, lowering input and fuel costs; and
Discussing the role of government spending on a variety of programs and tax reform.
While the makeup of the 118th Congress will be decided in the coming days, Farm Bureau remains committed to fighting for and with America's farmers and ranchers. We remain focused on our mission to address the issues impacting rural Americans and those who farm or ranch, work in agriculture or the food industry and for consumers who eat and use American-grown and -raised products.
Want more news on this topic? Farm Bureau members may subscribe for a free email news service, featuring the farm and rural topics that interest them most!