Utah Farm Bureau Federation Calendar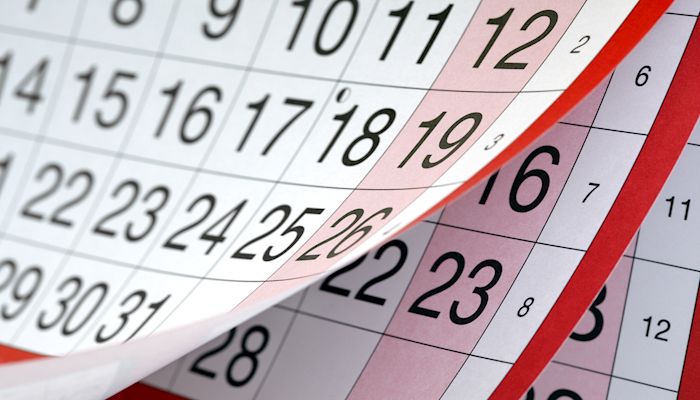 JANUARY

Hay Symposium

January 26-27, 2017 at the Dixie Center in St. George, Utah.
Hay and forage production are critical components of production agriculture in Utah. They supports the state's strong livestock industry and is shipped to surrounding states and even abroad. Come attend the two-day symposium, featuring sessions on managing nutrients, crop rotation, economics and marketing, alfalfa quality, pest management, and more. There is also a Trade Show Exhibition giving attendees hands-on opportunities to see new and improved products and technology. There will also be several educational and safety displays. Please note the change in venue, to accommodate the growing conference.
There is a hands-on alfalfa diagnostic pre-conference Thursday morning, with an additional cost of $30. Regular symposium registration is $100. Late registration begins January 10, 2017, and will be $125. For attendees of the Hay Symposium who would like to also like to register for the FUSION conference in conjunction (see below), registration for the FUSION Conference will be discounted to $35.
Contact Spencer Gibbons at 435-770-4590 or skg@xmission.com for more information. Contact Hannah Haslam, 801-233-3011 or hannah.haslam@fbfs.com, to register.
Utah Farm Bureau FUSION Conference
January 26-28, 2017 at the Dixie Center in St. George, Utah.
The conference will bring together Utah Farm Bureau members and leaders from the Women's Leadership, Young Farmers and Ranchers, and the Ag Promotion programs. The conference program will include learning opportunities to increase knowledge and skill in the areas of leadership development, communications, agricultural issues, professional and personal growth, and network building.
Contact Susan Furner, 801-233-3040 or susan.furner@fbfs.com, for more information or to register.
For hotel reservations, contact the Best Western Abbey Inn at 435-652-1234 and ask for the Utah Farm Bureau block of rooms, which are $86/night. Rooms and rate are only good until December 24, after which attendees will need to secure their own accommodations. The hotel is located at 1129 S. Bluff St., St George, UT 84770.
FEBRUARY
American Farm Bureau 2017 FUSION Conference

February 10-13, 2017, Pittsburgh, Pennsylvania.
The American Farm Bureau is excited to put on the 2017 FUSION Conference, bringing together members of the Promotion and Education, Women's Leadership and Young Farmers & Ranchers programs for an opportunity to network, learn, collaborate and find inspiration on Feb. 10-13, 2017 in Pittsburgh. Registration for the 2017 FUSION Conference is open, and those interested can view the Draft Agenda.
Early registration runs now through Dec. 30 at a rate of $235 and the FUSION registration deadline is Jan. 20, 2017, at a rate of $285. Please make sure you sign up for a tour, as they will be assigned on a first-come, first-served basis. Also, check out the optional training sessions available for those not wanting to take part in the tours. A list of tours and training is HERE.
· Early-bird registration is $235/per person until Dec. 30 at 12:00 noon Eastern time.
· Registration cost until Jan. 20, 2017 is $285/per person at 12:00 Noon Eastern Time.
· Final housing change deadline is Jan. 20, 2017.
· There will be a $50 cancellation fee accessed for cancellations prior to Jan. 20.
· No refunds on cancelled registrations will be made after Jan. 20.
· Transfers of like registrations can be made between attendees to avoid the cancellation fee. (Transfers must be made by coordinators and emailed to maggied@fb.org by Jan. 31st )
· No onsite registration will be accepted.
Hotel reservations are still being accepted at the host hotels, the Omni William Penn Hotel and Westin Convention Center, Pittsburgh. Reservations are currently being accepted at a room rate of $139/night plus tax.
APRIL
39th Annual Utah/Arizona Range Livestock Workshop & Tour

April 4-6, 2017. Hurricane & Orderville, Utah.
The Range Livestock Workshop brings ranchers, industry professionals and governments agency personnel together to foster excellent working relationships and effective partnerships. The workshop is held in Hurricane (April 4) and repeated in Orderville (April 5). After the two days of workshops, a tour will be held on April 6 to learn practical applications of the things learned in the workshop. More details to come.
Want more news on this topic? Farm Bureau members may subscribe for a free email news service, featuring the farm and rural topics that interest them most!