Unforgettable Courage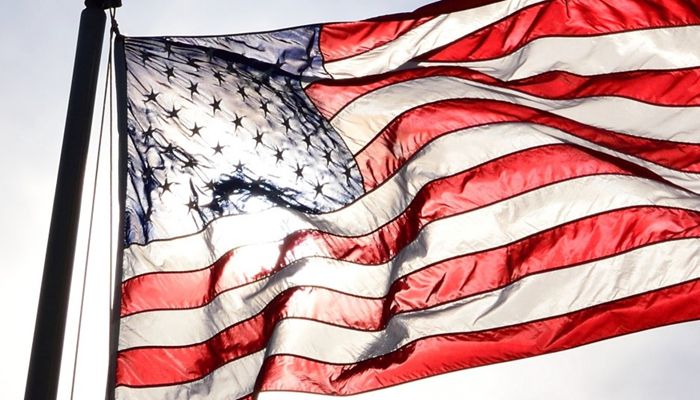 On a cold winter morning in 1945, a young Army lieutenant, Garlin Conner, sprinted ahead of American lines near the French and German border with a telephone, radio, and wire reel, ignoring warnings of danger from his fellow soldiers. Allied forces were trying to repel a German surge, and Lt. Conner's unit needed to knock out enemy tanks, or they would be overrun. Lt. Conner found a shallow ditch where he laid for three hours, calling in artillery strikes. German soldiers made it within 20 feet of his position when Lt. Conner called in an artillery strike near where he was laying. He put himself in peril to save his unit.
Since our country's founding, men and women like Lt. Garlin Conner have stepped up to serve our nation. Each year, we mark the sacrifices the members of our military have made for over 200 years. Their service is why we live in a country where we are free to choose how to live our lives. While Lt. Conner is no longer with us, he was able to return home to rural Kentucky after the war.
Rural Americans are more likely to enlist in the military than those in urban areas, and I'm sure we all know someone who, like Lt. Conner, was able to make it home. But I'm sure many of us also know someone who didn't.
When Conner returned home, he started a tobacco farm. He rarely mentioned his time in the Army. His wife said he didn't want people to think he was bragging. And even after nearly making the ultimate sacrifice, he still had more to give.
He stayed active in his community and continued serving others as the Clinton County Farm Bureau president in Kentucky. Lt. Conner and his wife, Pauline, enjoyed their work on the farm and being active members of the Farm Bureau. Pauline shared how much Lt. Conner enjoyed working with veterans after the war since many of them had been through traumatic experiences. Lt. Garlin Conner passed away in 1998, but not before his family convinced him to apply for the Medal of Honor. After all, he had been wounded seven times and received numerous awards, including the Purple Heart, the Bronze Star, and multiple Silver Stars.
In 2018, Pauline got a call. When she answered, a voice on the phone said, "I have the President of the United States on the line. He would like to talk to you." When President Trump came on the line, he said he had awarded Lt. Conner the Medal of Honor.
Lt. Conner received this high honor because his family and friends shared the story of his bravery. They kept his memory alive for two decades after he died. This Memorial Day, we honor the sacrifices of all those who served and are no longer with us. We remember them by sharing their stories, placing flags and flowers at their gravesites, and by protecting what they fought for – our freedom.
Want more news on this topic? Farm Bureau members may subscribe for a free email news service, featuring the farm and rural topics that interest them most!