Utah Family Bringing Farm Experiences to the National Audiences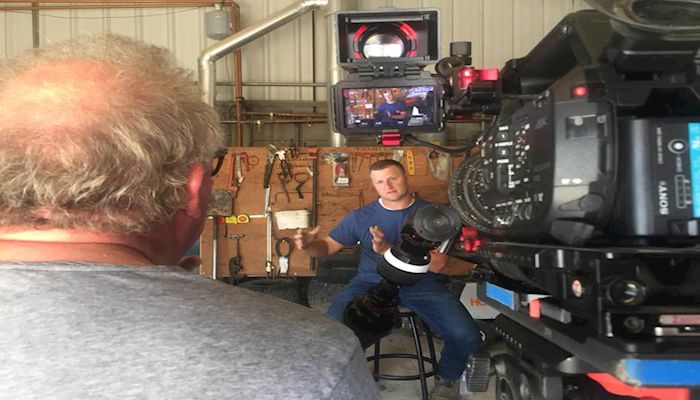 Some towns in Utah have to share the spotlight with towns of the same name in other states or countries – like Jerusalem (Sanpete County), Washington (Washington County), Salem (Utah County), or Manila (Daggett County). While there is no Hollywood, Utah, the bright lights and cameras of the Hollywood scene recently came to a small farming community in Sanpete County.
Farmers Brett and Jenna Madsen of Chester, Utah are being featured as part of a new reality television show called The American Farm, set to premiere later in 2019 on History (formerly known as The History Channel).
BoBCat Studios, founded by Thom Beers, Jeff Conroy and Sarah Bernard, is producing the new show to bring viewers an authentic view of the real-life struggles, success, failures and triumphs of American farmers and ranchers. Two of the founders – Beers and Conroy – worked with History and Discovery Channel in the past to produce the hit TV shows Deadliest Catch, Ice Road Truckers, and Storage Wars.
In an interview with Variety magazine, Eli Lehrer, executive vice president of programming for History talked about the reasoning behind the new show.
"[This show] will put viewers on the front line of the battle farming families wage to bring dirt to life and put food on our plates. Their compelling, genuine stories represent the ultimate quest for the American Dream and speak to the heart of our nation," Lehrer said.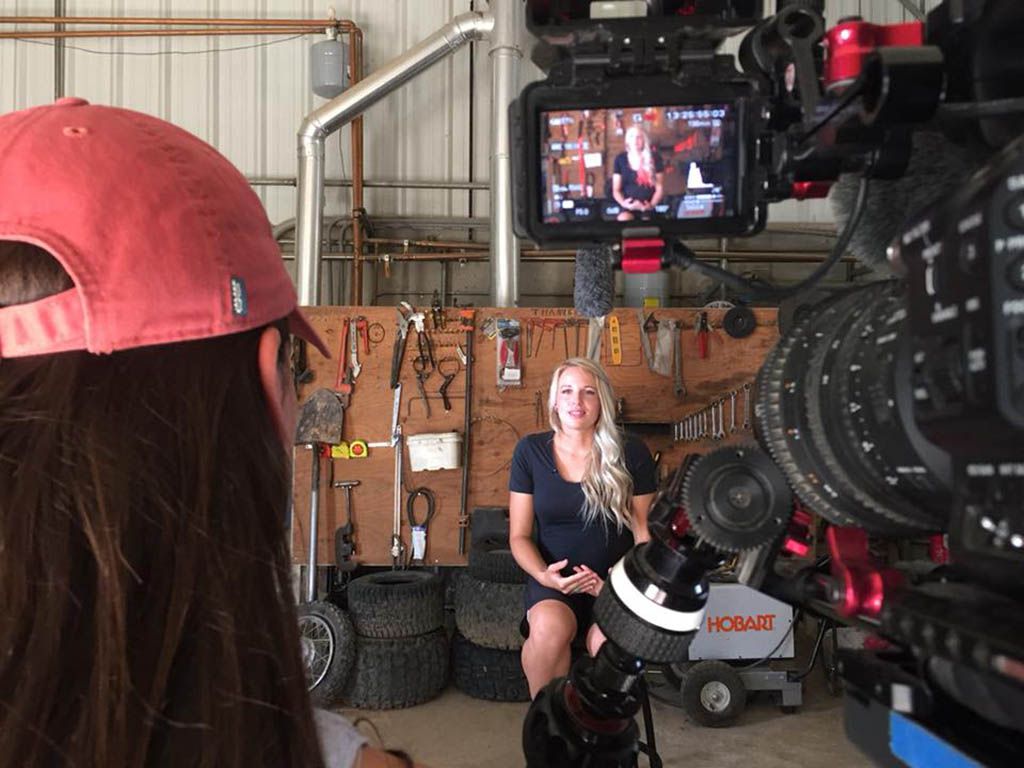 Jeff Conroy talked about what went into their idea to share the life of farmers and ranchers with a digital audience.
"We are always looking for authentic characters with real stakes, and it doesn't get more real than the family farm. I'm not exaggerating to say that we have been passionate about telling this story for nearly a decade," Conroy said. "These are honest people who are gambling almost everything they have every year. They fight against weather and market forces that are completely out of their control. It's a rich backdrop for storytellers, and luckily, we found great characters like the Madsens to bring it all to life."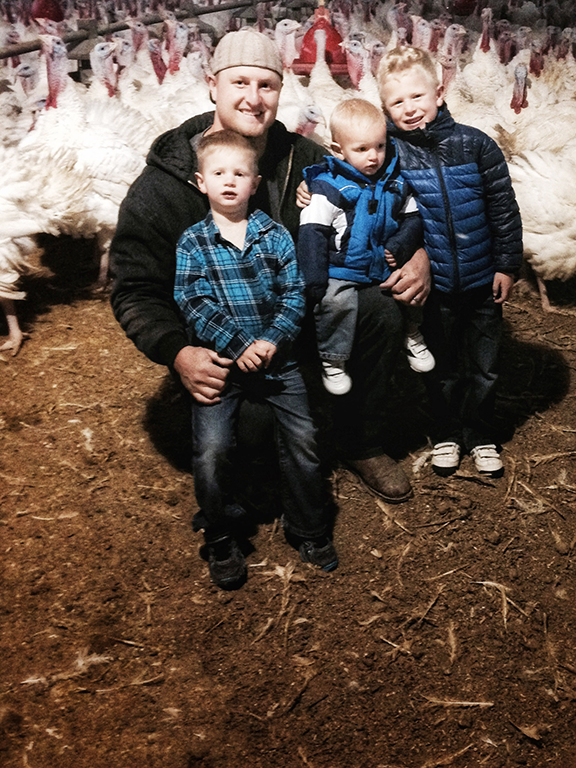 Brett and Jenna Madsen have made their home in Chester for several years. Jenna's family -- the Sunderlands -- have been farming in Utah for generations, in both Sanpete and earlier in Utah county. Recently, the farm has been transitioning to new generations of management, as Brett and Jenna manage the family's crops and turkey barns.
Having served as chairs of the Utah Farm Bureau 'Young Farmer & Rancher Committee', and raising four young boys, all while keeping the farm going, it would be easy to wonder when the Madsens would find the time to get involved with something like a television show. But like many farm families, the Madsens felt this was a way to represent their industry and values, and they needed to make the time.
"The turkey business has been hard lately, but we just felt like this could be an answer to prayer and a great opportunity for us to tell our story," Brett Madsen said.
Jenna agreed on the uniqueness of the opportunity.
"We saw an email from the Farm Bureau that this company was looking for people who might be interested in a show telling the farmer's story, and we just thought it was an opportunity we couldn't pass up," Jenna Madsen said. "We just gave it a try, thinking we could be a good fit because of our multi-generation farm, the changes taking place on our farm, etc."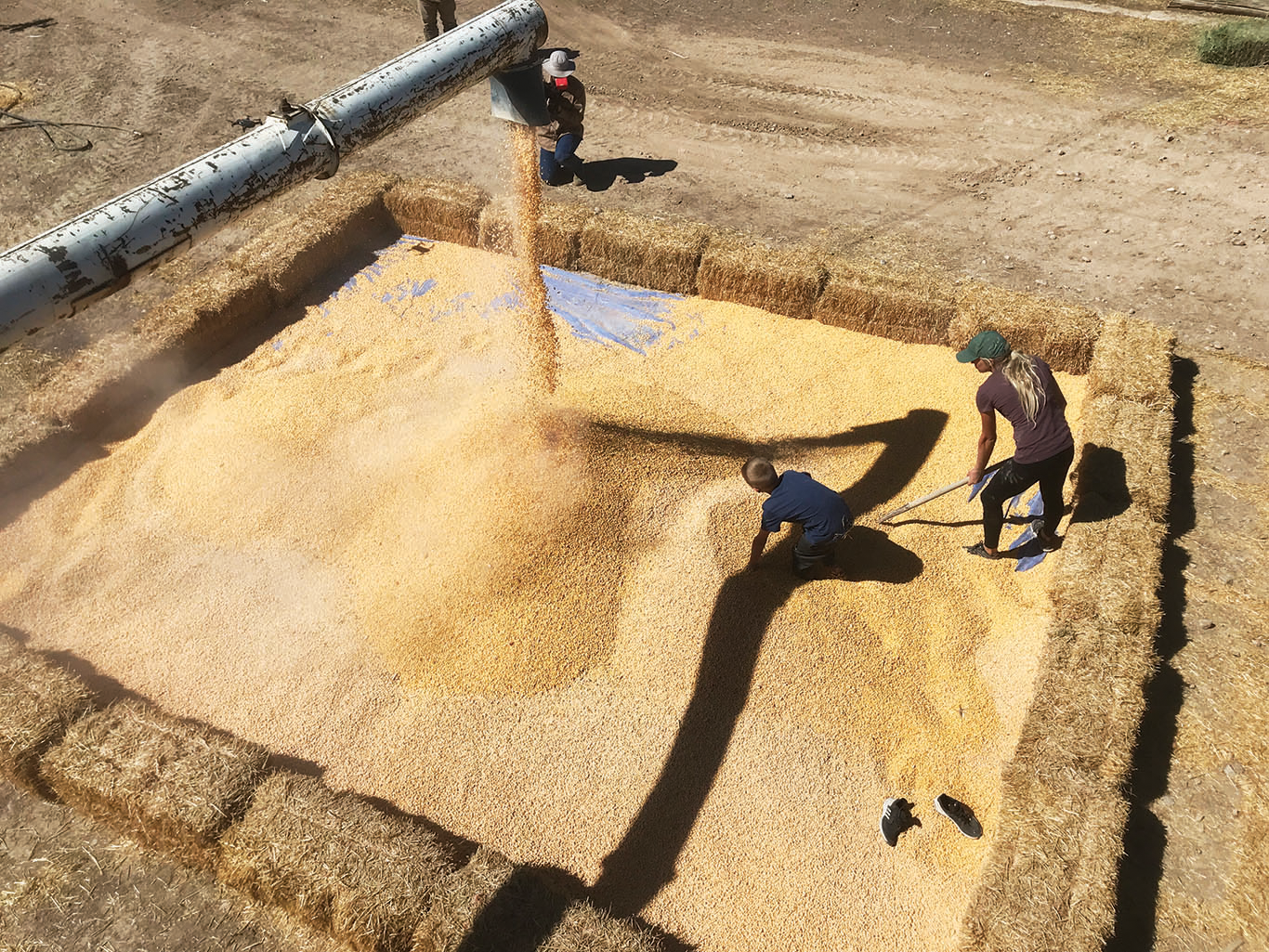 After initial applications, the Madsens hadn't heard much going into the spring of 2017, when the folks at BoBCat Studios told them that their family fit certain criteria they were looking for, and they wanted to visit with them further. An interview of sorts was arranged via Skype in July with the Madsen family, including Jenna's extended family.
Having presented themselves well, BoBCat Studios sent a skeleton production crew out to visit with the Madsens, bringing with them some camera crews, sound technicians, and Thom Beers himself. Adding to the complexity, Jenna learned during the process that their family was expecting what would be their fourth child – another boy.
While in Chester, the crew immersed themselves in all activities that were happening on the farm, including moving cows, harvesting certain crops, and baling straw.
"I was hyper-aware at first, and was nervous at how we would be portrayed," Jenna said. "But the producers of the show helped me relax and feel okay about simply presenting our family as we are. I still did get nervous at one point, when a cow charged at one of the production crew and pushed her into a stream. It was just how life really is on the farm."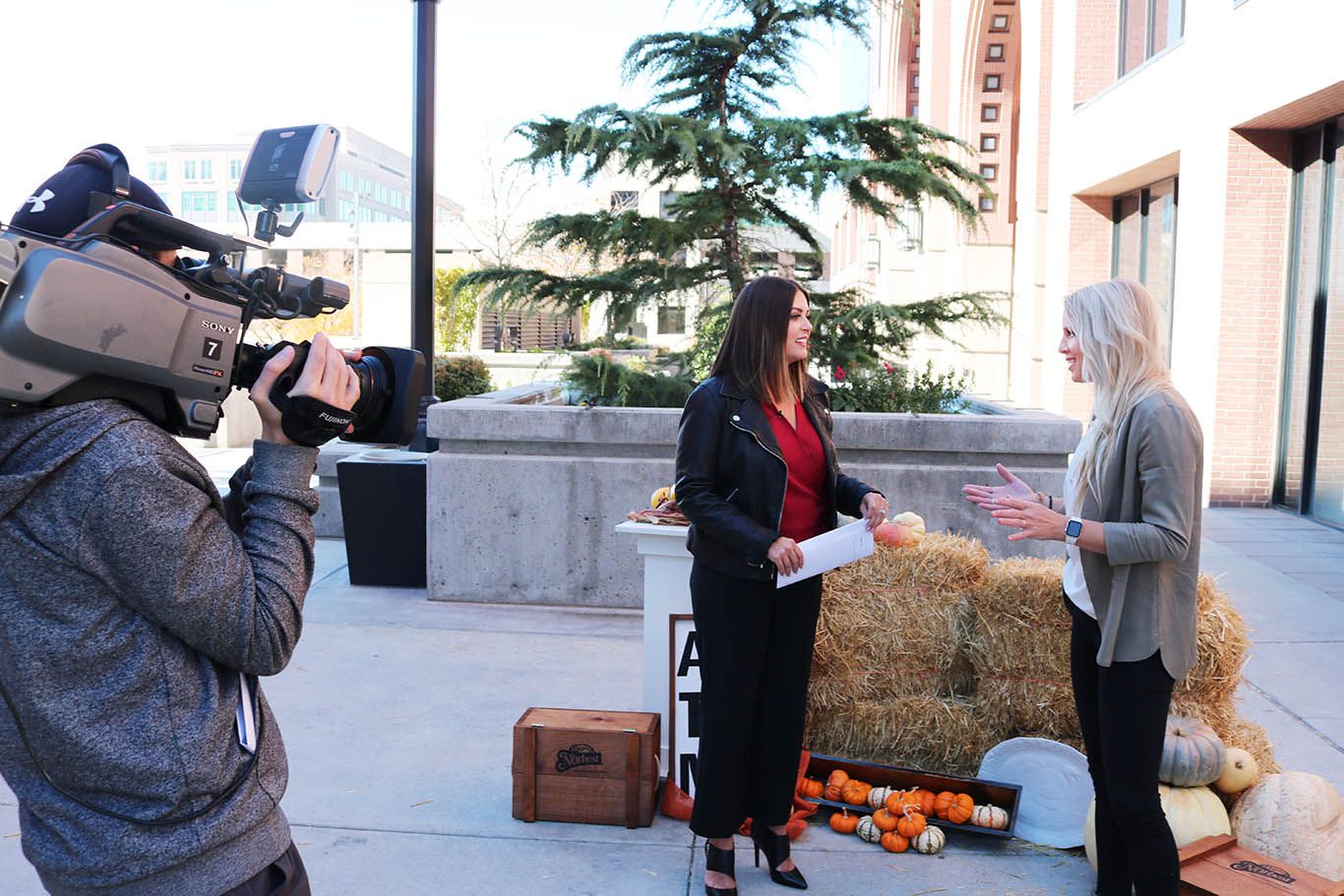 With the production crew living with the family and shooting film from September through January, the Madsens got to know a little more about the television industry, and in turn, the crew learned a lot about the real life of farming.
"This really shows how hard farming can be," Jenna said. "The crew wanted to be up when we were up. So there was Brett, baling late at night and the camera was there with him. At one point, the tractor hit a bump and the camera smacked the back window of the tractor – completely knocking it out. Brett didn't stop because he had to keep baling until the job was done. That really surprised the camera man that he wouldn't even stop for that."
Beyond telling a fair story about agriculture, the show focuses on five different farming families throughout the country, and the qualities these families have. More than simply telling the "day in the life of a farmer" story, it's giving viewers a much richer experience.
"There's great energy surrounding this series, and a mixture of excitement and pride from everyone involved," Conroy said. "Logistically, producing a show with five farms in five different parts of the country has been a challenge, of course. But the farmers themselves have made it all worthwhile. They've let us into their lives and have been refreshingly honest about both their personal and financial challenges. Sometimes the show is a real roller coaster ride, and the emotion of the characters comes shining through every frame."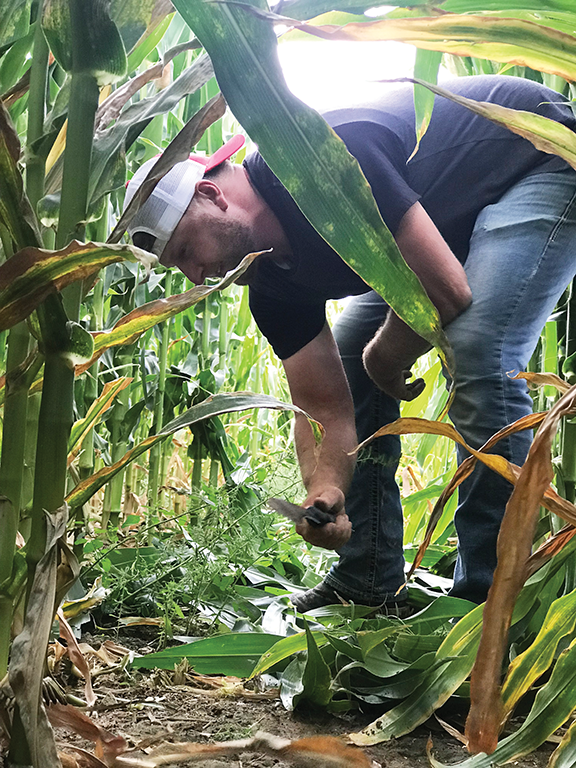 "The Madsens, like the rest of the farmers on our show, are a wonderful family who were fighting against some pretty long odds," Conroy added. "The year stacked some tough challenges in front of them with an awful drought in Sanpete County and a turkey market that's really difficult to make a living in. But the grace and humor they display while battling through, as well as the creative solutions they come up with to overcome obstacles, were really a pleasure to bear witness to. They didn't waste time feeling sorry for themselves; they just dug in, made adjustments and kept fighting."
With other details and plotlines under wraps, those interested will need to tune in once the show airs to catch up on the Madsens and the other four families participating. When asked if this taste of Hollywood intrigues the Madsens into possibly pursuing this Hollywood lifestyle, Jenna is quick to counter with a "definitely not," but did share how happy she was to be able to share a little of their family and their life with others.
'The American Farm' will premiere on 'History' later in 2019. More exact details of when the show will run will be shared as they are announced.
Want more news on this topic? Farm Bureau members may subscribe for a free email news service, featuring the farm and rural topics that interest them most!