Utah Farm Bureau Concerned & Cautious Regarding Trade Tariffs and Assistance Package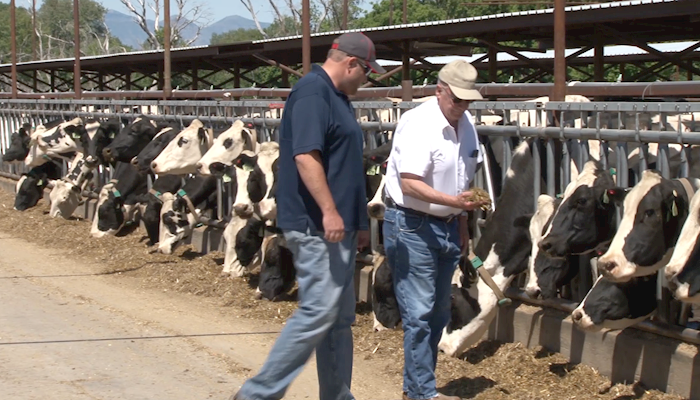 Utah Farm Bureau President Ron Gibson has made a series of media interviews recently regarding the impact trade tariffs are having on Utah farm and ranch families, the Utah ag economy, and the unsure future going forward. Already facing a decade-low in terms of agriculture revenue, farmers and ranchers were hoping to see increased prices because of improving export markets. However, those hopes appear to be only that, as President Trump announced a series of tariffs earlier this spring, with nations retaliating with tariffs on U.S. agricultural exports.
"What I hope people can understand, is that this has an effect on Utah farm families, whether they export their products overseas directly or not," said Gibson said. "One example is with apples grown in Utah. Even though we don't export apples because of costs, growers in Washington State do. If the demand for their apples isn't there because of tariffs, then those apples stay in the west, flood the local market, and lower prices received by Utah growers. There are many that are hurting now -- especially in the dairy industry. We have about 160 dairies in Utah now, and I could see us down to 100 by the end of the year if things don't improve."
In an attempt to provide assistance to U.S. farmers facing the economic impact of tariffs, President Donald Trump recently announced a $12 Billion assistance package. While farmers and ranchers appreciate their plight is recognized in the White House, they are still concerned about what impact it will really have and what it will do for future markets.
"We appreciate the concern from our president, and assistance is appreciated since we didn't cause this mess, but we really just hope for a fair trade marketplace. But I have to say that I have never seen the federal government move so fast to address a probem," Gibson said. "It's kind of like those rides at a county fair that spins you around and you almost want to throw up. We just don't know which way to turn and changes are happening so fast."
Craig Laub, a hay grower from Iron County and a Utah Farm Bureau board member, shared similar feelings about the assistance package.
"Well, I have kind of mixed feelings about it," Laub said in an interview with KUER radio. "I appreciate the gesture, I don't know if they'll go that far. Hopefully we can just get these tariff deals worked out and get back to [a] free market."
Additional interviews can be heard and seen featuring Utah Farm Bureau president Ron Gibson on KSL News Radio, KNRS's Rod Arquette show, and a recent CNN report.
Want more news on this topic? Farm Bureau members may subscribe for a free email news service, featuring the farm and rural topics that interest them most!