Utah Farm Bureau Submits Comments for Proposed Grand Canyon National Monument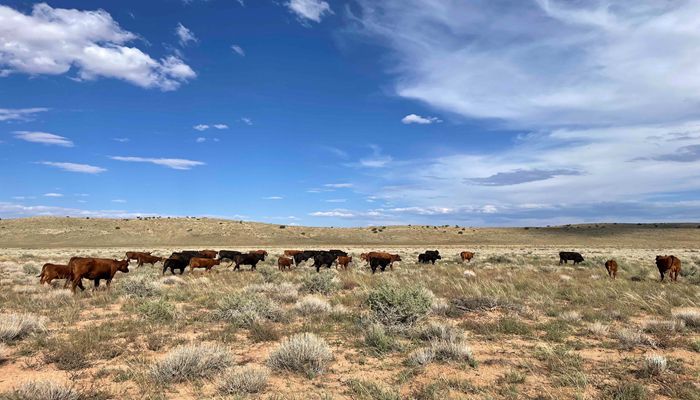 Arizona and Utah Farm Bureau members and staff attended a public meeting hosted by the Bureau of Land Management (BLM) and U.S. Forest Service in Flagstaff, Arizona to hear from impacted industries and community members regarding a proposed national monument inside the areas of land north of the Grand Canyon known as the Arizona Strip. The Utah Farm Bureau also submitted official comments at the meeting. 
Officially known as the Baaj Nwaavjo I'tah Kukveni Grand Canyon National Monument, the proposed monument includes 1.1 million acres in three separate parcels – one of which is exclusively accessed from Utah from ranchers in Garfield, Kane, and Washington Counties. The map of the proposed monument can be found HERE. 
"We are extremely concerned about the potential designation of the proposed National Monument," said Ron Gibson, President of the Utah Farm Bureau in a statement submitted to the BLM. "Use of the Antiquities Act as a blunt tool to designate this National Monument does not provide for the robust public process that Americans expect and that decisions of this magnitude merit in our modern era."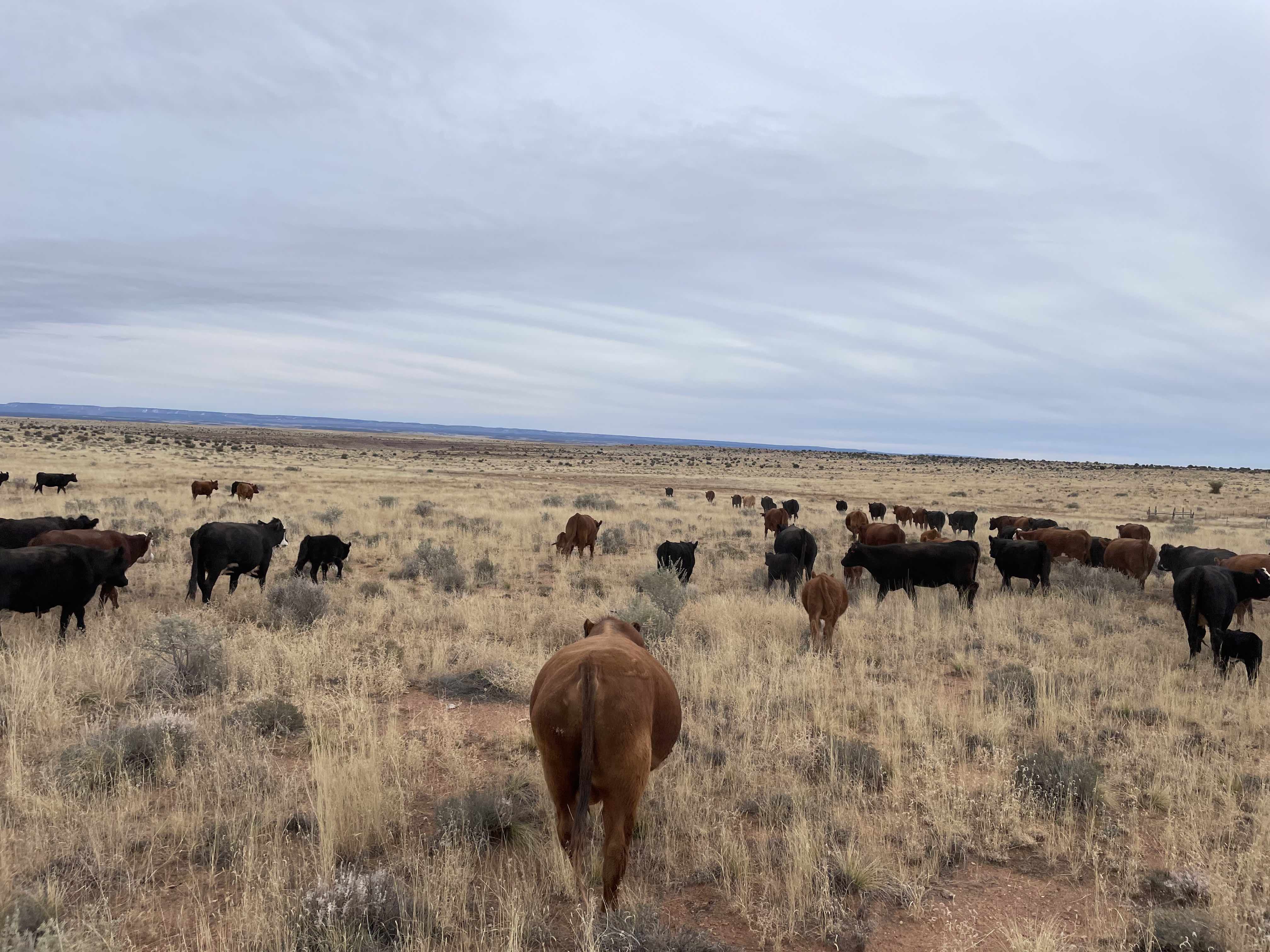 Comments further pointed that the Antiquities Act itself is dated as a management tool, as it pre-dates the establishment of five states – including Arizona – the establishment of the Bureau of Land Management (BLM) and the National Park Service, and the enactment of major environmental and archeological resource protection laws. 
The location of the meeting, and the lack of live streaming or remote access, was another point made in Utah Farm Bureau comments – proposing another meeting be held in Kane or Washington Counties to allow greater input and participation from those that will be impacted by the potential designation. 
"There were just a handful of us that ranch norther of the [Colorado] River who were able to make it down, so we asked if we could have a meeting on the north side of the river for those who couldn't make it to a last-minute meeting that was four hours away," said Chris Heaton, a rancher and Kane County Farm Bureau member who will be impacted if the proposed monument is approved. 
In addition to sharing his experiences taking care of the land that is already in public ownership, Heaton further explained two other concerns he has about the proposal.  
"The first is that the proposed monument is going to take in several hundred acres of our private property – as well as others, that appear on their maps. Why do they feel they can take our private property?" Heaton said. "And then how do they plan on dealing with and handling our private water rights? In Arizona, the ranchers own the water rights, even when they are on state and federal land."
Redge Johnson, Director of the Utah Public Lands Policy Coordinating Office, said at the June meeting of Utah's Federalism Commission that the proposal has significant implications for Utah, although the monument would be entirely in Arizona.
"Normally we would not be involved with another state's efforts on a monument, but where that one section of the monument, this northwest section, really does impact mostly people from the state of Utah, the governor's office has given us a nod to write some comments on that section," he said. "It is a little frustrating right now in D.C. because we do wonder sometimes if the right hand is talking to the left hand when it comes to federal designations and tying up these minerals, whether it be critical minerals or uranium." 
The Arizona Strip is geographically separated from the rest of Arizona, is sparsely populated, and is culturally tied closely to Utah. Many ranchers in Washington and Kane Counties in Utah graze their cattle during the summer in the higher altitudes in Southern Utah, and later winter in the lower elevations found on the Arizona Strip. More than 45 Utah ranching families have grazing allotments within the proposed monument. 
The proposed monument has the potential to eliminate this vital winter range either by prohibiting grazing outright or by placing new, unnecessary restrictions on grazing permits that will render them economically unviable. Examples of these restrictions often include postponing the date on which a rancher can release cattle onto an allotment, shortening the period of use, or preventing ranchers from maintaining fencing or water structures and other range improvements. 
"We have seen with other National Movements here locally that as soon as these monuments come in, they slowly start taking away our ability to provide water," Heaton said. "They do this by making water improvement projects harder and harder to get approved, by shutting down and limiting our access to different areas of the land, and by flat out not allowing us to maintain existing infrastructure." 
The difference can be shown by managing lands for multiple use or as part of the BLM's National Conservation Lands system. This has taken place at the Cascade-Siskiyou National Monument in Oregon, where AUMs have been reduced by 96%. 
Ranching in the Arizona Strip is economically vital to the people of Southern Utah, with a value assigned by Animal Unit Month (AUM) or the amount of forage required by one animal unit for one month. According to a 2015 BLM study on grazing in nearby Grand Staircase-Escalante National Monument, each AUM generates approximately $100 in annual economic activity within the nearby counties. Ranchers contribute substantially to rural economies by hiring workers, making payments on bank loans, buying supplies, and engaging in many other types of commercial activity. The proposed areas include approximately 57,000+ AUMs from Utah ranchers.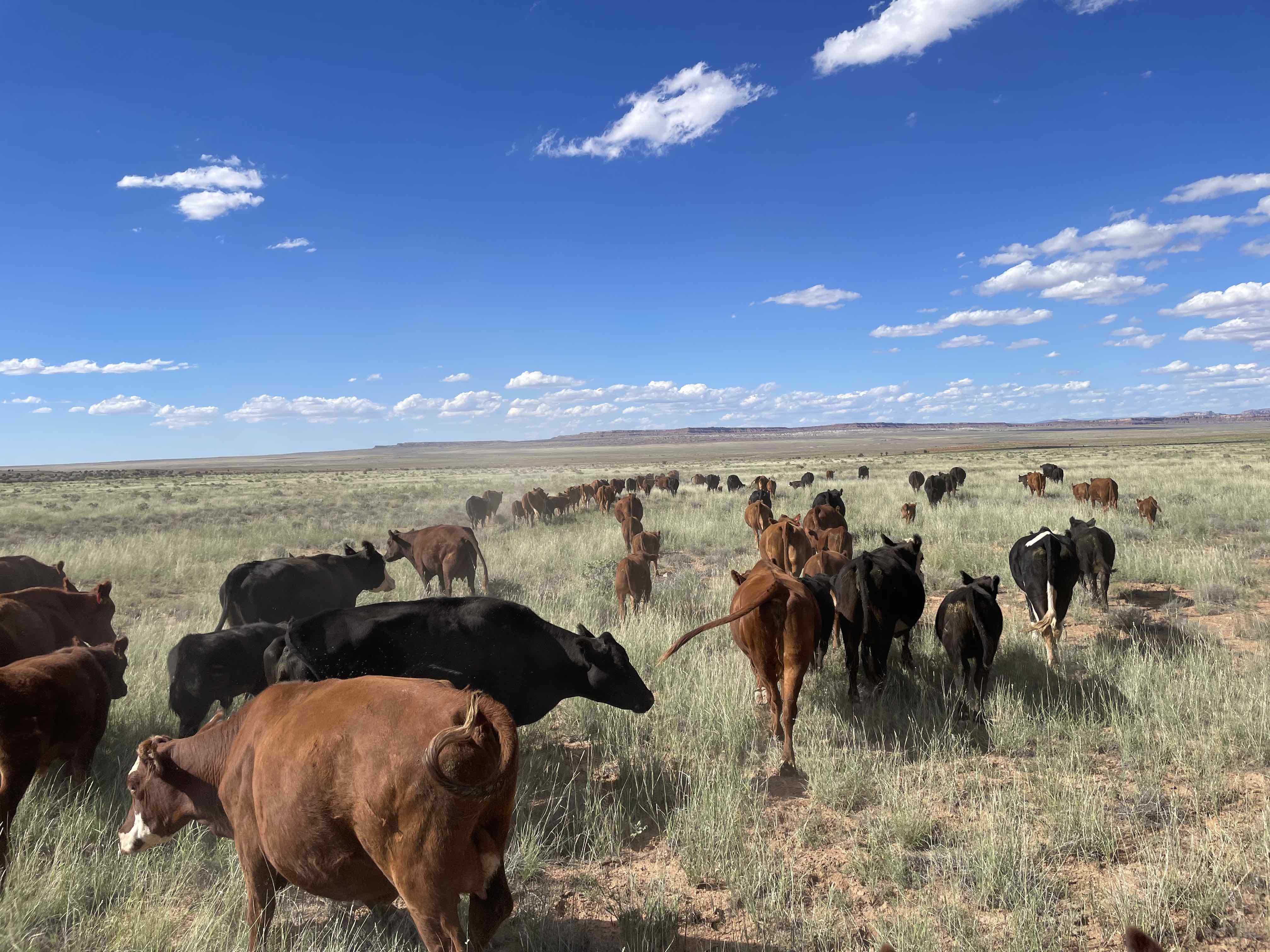 In addition to grazing's economic value, public land grazing also contributes significantly to landscape health and resilience. Appropriate grazing provides science-backed environmental benefits. Grazing is an important tool for land managers to have at their disposal for rangeland fire suppression, control of invasive species, and improvement of wildlife habitat. 
"Our wells and dirt ponds, lined catchments, as well as the few springs, are all used to water our livestock as well as all the wildlife. Without the ranchers' water, there would not be the wildlife there," Heaton said. "It is mind-boggling to me that the Arizona State Fish and Game Director has come out in support of this saying it will protect their wildlife." 
The Utah Farm Bureau statement further clarifies additional, hard-to-measure benefits from grazing on public lands. 
"Public lands grazing and the ranching way of life also provide many important cultural contributions. The agriculture community in Southern Utah and the Arizona Strip is central to the region's identity and sense of community," Gibson said in the statement. "Ranches in this region represent traditional cultural properties that should be respected and preserved. Grazing should be classified as a traditional cultural practice by BLM and should be cherished and protected just as we do for other historic uses of our public lands." 
Utah Farm Bureau argued that should BLM choose to recommend that President Biden establish the proposed National Monument, they should remove the portion of the proposed National Monument that is used primarily by Utah ranchers. At a minimum, language should be included to acknowledge and protect grazing rights like what was included in the original proclamation establishing Grand Staircase-Escalante National Monument or the language in President Obama's original proclamation designating Bears Ears National Monument. 
The proposed monument has also officially been opposed by the Arizona & Utah Farm Bureaus, Iron, Kane, and Washington Counties in Utah, the Utah cities of Glendale, Hildale, Kanab, and Orderville, Fredonia City, Arizona, Mohave County, Arizona, and Arizona congressman Rep. Paul Gosar, among others. The proposal was first recommended by the Grand Canyon Tribal Coalition and is supported by Arizona Senators Mark Kelly and Kyrsten Sinema, Rep. Raul Grijalva, and Arizona Governor Katie Hobbs.
Want more news on this topic? Farm Bureau members may subscribe for a free email news service, featuring the farm and rural topics that interest them most!