Utah Food Security Processing Grant Opening May 1, 2022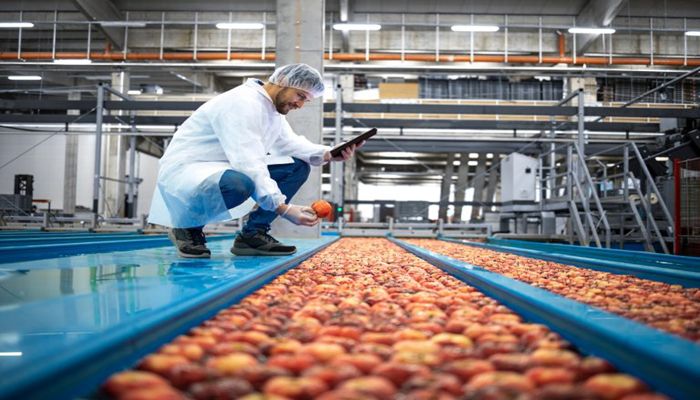 The Utah Department of Agriculture and Food (UDAF) is excited to announce the launch of the Utah Food Security Processing Grant, open May 1 – May 31.
During the 2022 General Session, UDAF was appropriated $1,000,000 by the Utah Legislature to provide grants to small meat, poultry, and fruit and vegetable processors to make immediate impacts to processing capacity to improve local food security.
UDAF is seeking applicants who plan to open a new processing facility or expand an existing facility to increase their processing capacity to meet current demand, protect the security of the food supply, and help ensure more Utah-produced food is processed in-state. This program will reimburse processors for a portion of expenses to expand existing facilities or build new facilities. Grant amounts will be dependent on the total amount of eligible applications received and approved. $1,000,000 of grant funding is currently available for this program.
Eligibility: 
Applicants must be processors located in Utah with fewer than 100 employees who are planning to open a new facility or expand a facility that meets one of the following criteria: 
State-inspected "equal to" slaughter and/or processing plant,
Licensed custom-exempt slaughter plant,
Talmadge-Aiken (TA) or very small federally inspected plant, or,
Fruit or vegetable processor that use fruits and vegetables that are grown, processed, and sold in Utah.
Applicants should understand  that reimbursement amounts are based upon the applicable and reasonable project costs they provide.  Reimbursement will be provided up to the amount requested in the approved grant application, based on documented invoices or receipts that are provided to the Department.  Funds must be spent by June 30, 2023 with documentation provided to the Department by July 15, 2023.
Eligible expenses must make an immediate impact on the state's capacity to process or store Utah raised protein or Utah grown products including beef, pork, poultry, lamb, bison, fruit, vegetables, etc. Reimbursements will require actual or copies of receipts, expenses, or invoices.
To apply: 
Complete the application form below and submit to foodsecuritygrant@utah.gov by 11:59pm Tuesday, May 31, 2022 or send by mail to:
Utah Department of Agriculture and Food
Food Security Processing Grant Program
PO Box 146500
Salt Lake City, UT 84114
Additional Documents:
Utah Food Security Processing Grant Application Form
Utah Food Security Processing Grant Fact Sheet
Utah Food Security Processing Grant Ranking Criteria
Grant awards will be announced by June 24, 2022. For questions or application assistance, contact Kelly Pehrson at 385.977.2147 or foodsecuritygrant@utah.gov.
For more information, including eligibility information and application forms, visit ag.utah.gov/foodsecuritygrant.
Want more news on this topic? Farm Bureau members may subscribe for a free email news service, featuring the farm and rural topics that interest them most!