Join other farmers and ranchers from throughout Utah and the west in a newly refreshed Western Farm Bureau Leadership Conference, January 27-29 in St. George, Utah. There will be great speakers, breakout sessions and evening events to bring Farm Bureau members together from across the West. 
The conference will also include several presentations and perspectives on policies that will affect your farm or agribusiness in 2022. This is your opportunity to improve your abilities to be a leading voice for agriculture and your community. Participate in educational workshops to advance your leadership skills, expand your business acumen, and gain deep insight into the policies, trends and realities impacting food production. 
The conference will be held at Dixie Convention Center, and features headline presenters, including Vance Crowe who will talk about a form of succession planning for organizations, Donna Moenning from the Center for Food Integrity who will be talking about consumer trends and their implications for farmers & ranchers, and Terri Moore from the American Farm Bureau who will talk about the impact of farmer engagement in our communities the how it helps those in agriculture bridge gaps of trust.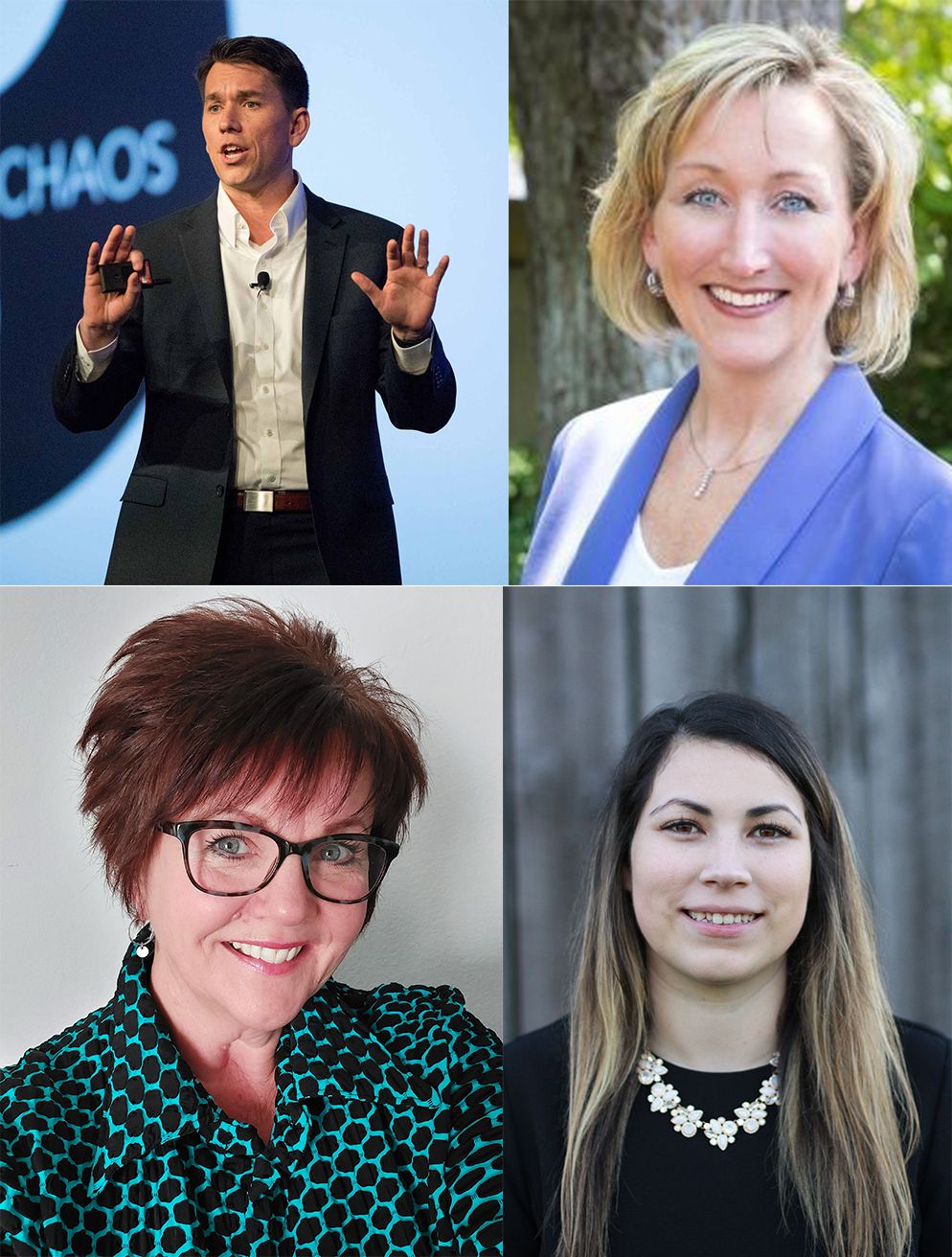 General Session Speakers (clockwise from top left): Vance Crowe (Vance Crowe Podcast), Terri Moore (American Farm Bureau), Donna Moenning (Center for Food Integrity), and Emily Solis (Animal Ag Alliance).
The conference will feature a wide variety of breakout sessions designed to both build up leadership skills for individuals and organizations, as well as update on some of the most current public policy issues and how farmers & ranchers can lead out. Some of the breakout topics include using social media as a connecting & advocacy tool, membership development best practices, interest-based negotiations, international trade, the "Why" of leadership, agritourism, farm security & animal rights activism, and the role agriculture plays in discussions on sustainability. 
You've never been to a Farm Bureau conference before you say? Well, this is for YOU! Whether a seasoned agricultural leader or someone wanting to learn how to make a difference, attendees will leave the conference with new friends, new ideas and new energy for your farm, your Farm Bureau, and your community. Registration for the conference is $85, with an optional group dinner & social Friday night for $35. Click HERE to register. 
We look forward to seeing you in St. George!