Utah's Legislative Session in Review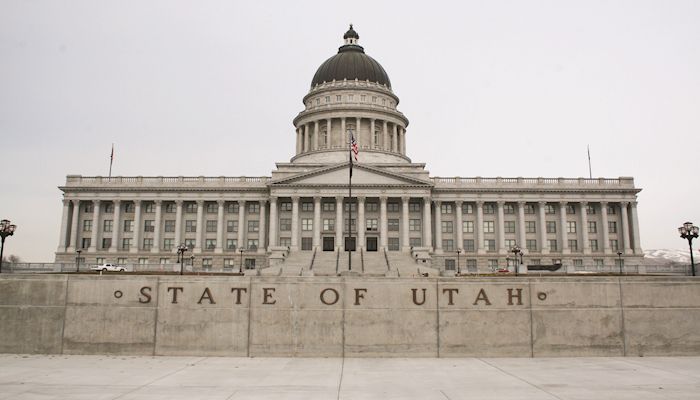 There was no shortage of issues during the 2018 legislative session, and the Utah Farm Bureau was there to represent our members on issues critical to the continued success of agriculture in Utah.
Economic Growth
Both the executive and legislative branches of Utah's government directed a lot of resources to further position Utah's economy towards four cornerstones of continued growth: retaining a pro-business climate, stressing innovation instead of regulation, addressing critical funding needs for our workforce and infrastructure, and ensuring we maintain a high quality of life for al Utahns.
Utah has undergone several economic transformations, from a natural resources and defense dependent economy, to now one of our nation's premier technology hubs. State government and private sector leaders are now positioning Utah to attract regional and national corporate headquarters.
Water
Each Legislative Session generates a dozen different water laws, and this session was no different. Utah Farm Bureau initiated a bill dealing with historic water rights. Historic water rights exist for many early uses of water and were recognized and confirmed by Article XVII of the Utah Constitution at statehood. These historic water rights are often referred to as "diligence claims." General adjudication of water rights was originally intended to be the mechanism under which written records of these rights would be created by Utah's State Engineer. As the adjudication process evolved, it became clear it would take decades to prove all water rights in the state. Over time, thousands of diligence claims have been filed with the State Engineer. Among those claims are many filed by federal land management agencies for livestock water on public lands. Several years ago, the law was changed to require any new water rights acquired or existing rights changed by a public land agency include the consent or participation of the person owning the livestock. This year, the law was further clarified stating uses of water, where not initiated through beneficial use, are not appropriate and valid uses to include when filing a diligence claim.
A second water bill passed that directed Utah's State Engineer to expedite and complete the pending water rights adjudications. The adjudication process was created in 1919 and has continued mostly unaltered until just a few years ago. There was broad support to modernize the process because adjudications struggled with sufficient funding and increased inefficiencies. Lawmakers amended the law by further streamlining the process when filing or not filing claims to the State Engineer.
County Planning
Several years ago, the Utah Legislature passed a law directing all 29 counties to create county specific resource management plans. Lawmakers assigned funds for counties to seek citizen input and, ultimately, draft and implement a county plan that would direct land management activities within their county. This session, lawmakers passed a law adopting all 29 county resource management plans into one statewide resource management plan. This grassroots, bottom-up planning method is designed to partner with public land agencies for the purposes of proper multiple-use management practices. This certainly includes necessary access and management practices on public lands for purposes of livestock grazing.
Beef Council
Because of recent litigation and counsel from Utah's Attorney General's Office, Utah lawmakers created a new Utah Beef Check-Off Council. This new, independent, quasi-state agency Council is now created to serve the cattle industry for generations with less risk of litigation and in further alignment with the rights found within the constitution.
Taxes
Utah lawmakers, the Utah Farm Bureau and other interested stakeholders now earnestly look to the near- and long-term future to best modernize the state's tax code. With the continued expansion of online sales, it's believed Utah is losing out on hundreds of millions of dollars in lost revenue. Many believe the digitization of goods and changing purchasing patterns have made Utah's tax code a thing of the past. Utah's sales tax base has eroded significantly in recent decades. Utah currently offers more than 170 exemptions to the tax code. We do not fully know the full cost for 90 of them, according to a recent legislative audit. Utah's farmers and ranchers are the beneficiaries of many sales tax exemptions.
Representing the Grassroots
Crossing the finish line of the 2018 legislative session signals the implementation of 533 new laws as well as the execution of a near $17 billion budget. It also signals the beginning of a new Farm Bureau policy development season. Farm Bureau continues its effectiveness because of trained, effective county Farm Bureau leaders and members that engage in the policy process. This local, grassroots approach to policy development produces effective relationships with key policymakers and implementation of Farm Bureau policy.
Want more news on this topic? Farm Bureau members may subscribe for a free email news service, featuring the farm and rural topics that interest them most!