Voting – A Priceless American Right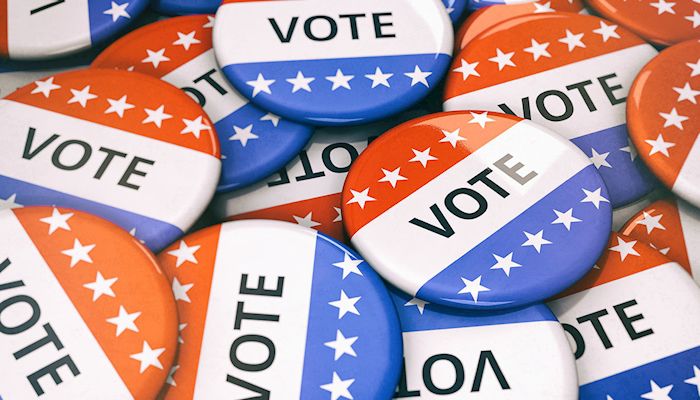 On February 14, 1870, female citizens in Utah made history as the first to exercise women's right to vote. A young schoolteacher named Seraph Young cast her ballot in the Salt Lake City municipal election on her way to work, becoming the first woman to vote in the Utah territory and the United States under a women's equal suffrage law. It was another 50 years before the 19th Amendment, allowing women to vote, became national law. The year 1870 also marked the passing of the 15th Amendment, granting African American men the right to vote.

The suffrage movement for women, African Americans and many others has been a long-fought battle that faced setbacks and divisions. Voting rights were difficult to win, maintain, and protect.

One hundred and fifty years later, do we Americans take our privilege to vote for granted? Do we ask ourselves if our vote really matters? We can't lose focus on the fact that voting is a priceless American right.

Whether you are voting for your public servants on the school board, county commissions, city councils or the president of the United States, your vote does matter and will help to set the direction of your community, state and country.

Like consumers who do their research before making a big purchase, voters can take steps to make informed election decisions.
Know the issues that are important to you. Think about the issues that are important to you such as education, the economy, a strong military, immigration, healthcare, religious beliefs, civil rights, or equality. After giving the issues some thought, look for a candidate that shares those values.
Look for a candidate with qualities you can support. Research the candidates' platforms and figure out what they plan to do while in office. Check out the candidates' websites, watch debates, and attend townhalls so you can be sure you are voting for someone who will support your beliefs. Ask yourself what characteristics you expect in your elected officials. What qualities and experience do the candidates bring to office?

Find information from diverse sources. Learn what other people think about the candidates. Reach out to people other than your family and like-minded friends and ask which candidate they support and why they support them. Listen to seek understanding. Ask them how they formed their political opinions. What issues are most important to them and why? Their perspective may help clarify your own opinions and views.

Learn about endorsements. What organizations or people have given their endorsement to the candidate? Endorsements can be a clear indicator of the issues the candidate supports.

Observe the candidates' campaigns. Do they accept invitations to speak to a wide diversity of groups/people? Do they accept invitations to debate? Who contributes to their campaign? How knowledgeable are they on the issues?

Use critical thinking. Think about political issues in an objective and critical way. Use your skills in observation, analysis, reflection, evaluation, problem solving and decision making to arrive at a conclusion.

All candidates use rhetoric to persuade and gain voter support. Sometimes the differences of opinions and the public dialogue is distorted and it's hard for even the most careful and diligent voter to sift through and find the truth. But there are things to help you arrive at the truth. Try to determine how the candidates plan to accomplish their campaign promises.
Check out their votes on past issues.
Find information from diverse sources. Don't limit your research to websites, talk shows, or social media. Find outlets that seem neutral or unbiased. Research outlets representing the other side so you can consider topics from a different perspective. Use your critical thinking skills about what you read and what you choose to believe, especially if the source is from the opposing candidate.
Prepare to Vote. Be sure your voter registration is current and if not, register to vote. Know where to cast your ballot and the dates for primary and general elections.

Stay respectful during the election season. Show respect for those whose beliefs differ from yours. Differences of opinion is what built this great democracy. You may learn something new if you listen and engage others in the conversation. Maybe your job isn't to persuade others to change their opinions and positions, but merely offer a different perspective for them to think about.

When sharing information on social media, be careful about what information you pass along. Make sure the information is fair, accurate, and from a reliable source.
During this election season, remember those who paved the way for all of us to enjoy the right to vote. Exercise your privilege and sacred responsibility because your vote matters.
Want to Learn More?
For the past 40 years, the American Farm Bureau has asked every presidential candidate to provide responses to issues likely to impact and affect farmers and ranchers and rural communities in the next four years. Both President Donald Trump and former Vice President Joe Biden have provided their answers. Those interested can find the questionnaire at https://www.fb.org/land/presidential-candidate-questionnaire.
Want more news on this topic? Farm Bureau members may subscribe for a free email news service, featuring the farm and rural topics that interest them most!