Wall Brothers Orchards Connecting to Consumers with New Farm-Direct Stores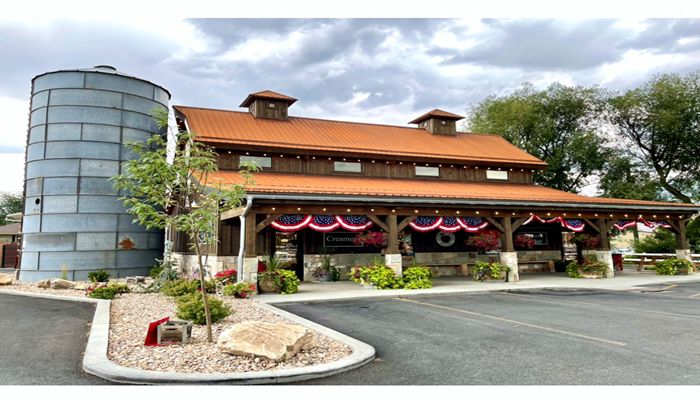 'Location, location, location'. How many times have we heard this phrase before? Or how about 'Right place, right time'? They are used in real estate all the time, but in the case of Chris and Tara Wall, it was the signal in a shift for the family farm to move from growing fruit in the south end of Utah County to jumping into the retail world with an all-new 'farm direct' destination in Spanish Fork. 
The family recently opened a retail store called 'The Barn' under the Wall Brothers Orchards brand in Spanish Fork, adjacent to the Utah County Fairgrounds on the south end of Main Street. After months of construction, The Barn opened for customers this past summer and provided customers with a new spot to buy fruit directly from the farm. The family sells a variety of products grown themselves – such as apples, cherries, and peaches, and sources other locally-grown food as well.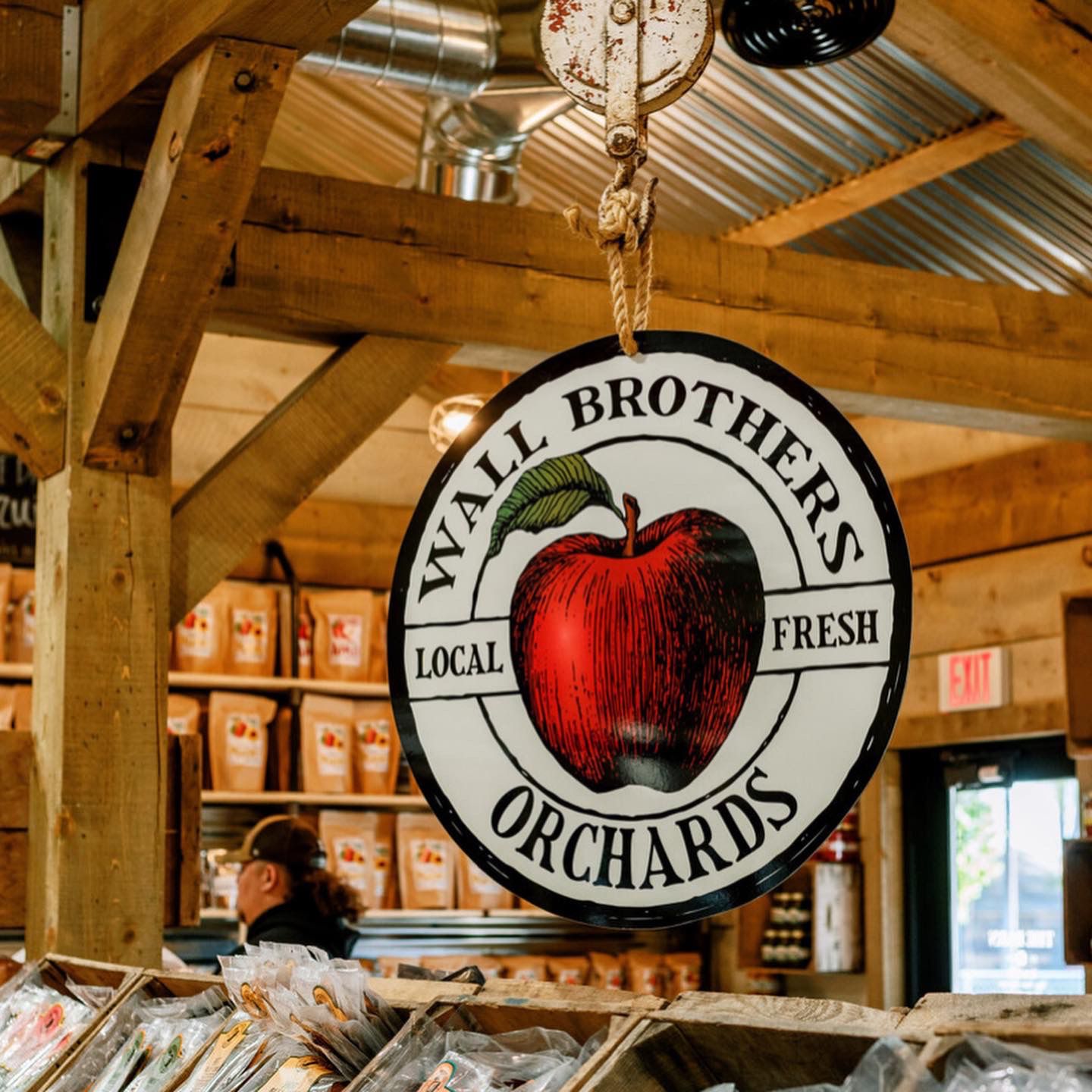 In an increasing trend, farmers have been looking for ways to improve the financial sustainability of multi-generation farms by selling directly to consumers with farm products, and in some instances, value-added products. The Walls feel this new venture will take some of the volatility out from the farm. 
"It can be hard to make it selling fruit wholesale, especially in the difficult years, so this will be better for our farm and consumers," Chris Wall said. 
The location of The Barn has been used for agricultural pursuits before, having been an empty lot where a variety of products have been sold, from sweet corn and pumpkins to Christmas trees and flowers. But the ultimate vision of a destination farm store didn't become a reality until the Walls came knocking. 
Before this dream of a retail space became a reality, Tara Wall had developed a successful career in real estate. Knowing of her husband's dream of having a retail space, she kept her eyes open for the right spot and knew she found it while driving through Spanish Fork one day. 
"I had my eyes watching this property for some time, and Tara knew about that and called me one day when the property became available," Chris said. "We've been excited about this project and have received a very positive reception so far."
Not Just for Real Estate
While the location is critical for a business or home, the same is true for growing fruit in Utah. Certain regions of our state are especially suited for growing fruit, with the right soil types, adequate water, and geographic attributes that can help protect the fruit from damaging frosts in early spring. Sadly, some of our best and historic fruit-growing areas are being gobbled up to development and homes. Luckily, there remain productive orchards with local farmers looking for ways to connect with their neighbors on the values of the farm and feed them at the same time. 
The Wall family has been farming in Utah County since 1968 when Chris' father expanded the farm and planted the first apple trees while he was still working for Utah County. Chris' grandpa had also farmed in the area, but Chris and his family have taken the orchards to new heights.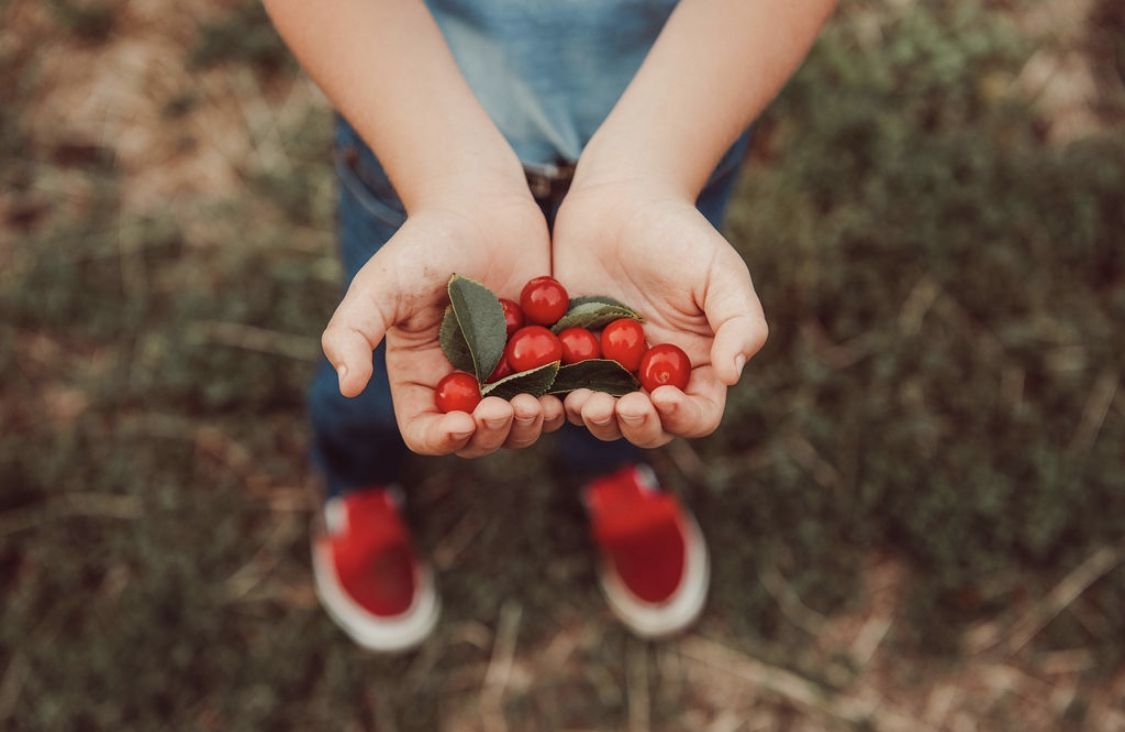 Not All Farm-Grown
While the Wall Brothers have earned their reputation for quality fresh fruit in season, The Barn also provided a venue to sell value-added items the Walls have perfected over time. Having studied business management at Utah Valley University, Chris wanted to see how they could bring added value to the farm and the fruit they were growing. 
"It was hard to get much value out of the fruit referred to as 'seconds' – fruit that may have blemishes or slight imperfections," Wall said. "So, we started experimenting with freeze-drying our fruit as a way of taking it from a lower value on the fresh market to a higher value product, and it has done really well." 
The most popular freeze-dried fruit is their peaches, but the family has also created a line of freeze-dried apples with cinnamon, and dried apples with chili lime. 
In addition to adding value to their fruit, they also created new product lines for things such as freeze-dried taffy, candy, and more. The freeze-dried skittles are their #1 seller. The family even set up an old-time ice cream parlor, where they serve up delicious desserts including BYU ice cream, apple cider donuts, apple slushes, and cider. The store also sells local sourdough bread from Abigail's Oven and cut flowers.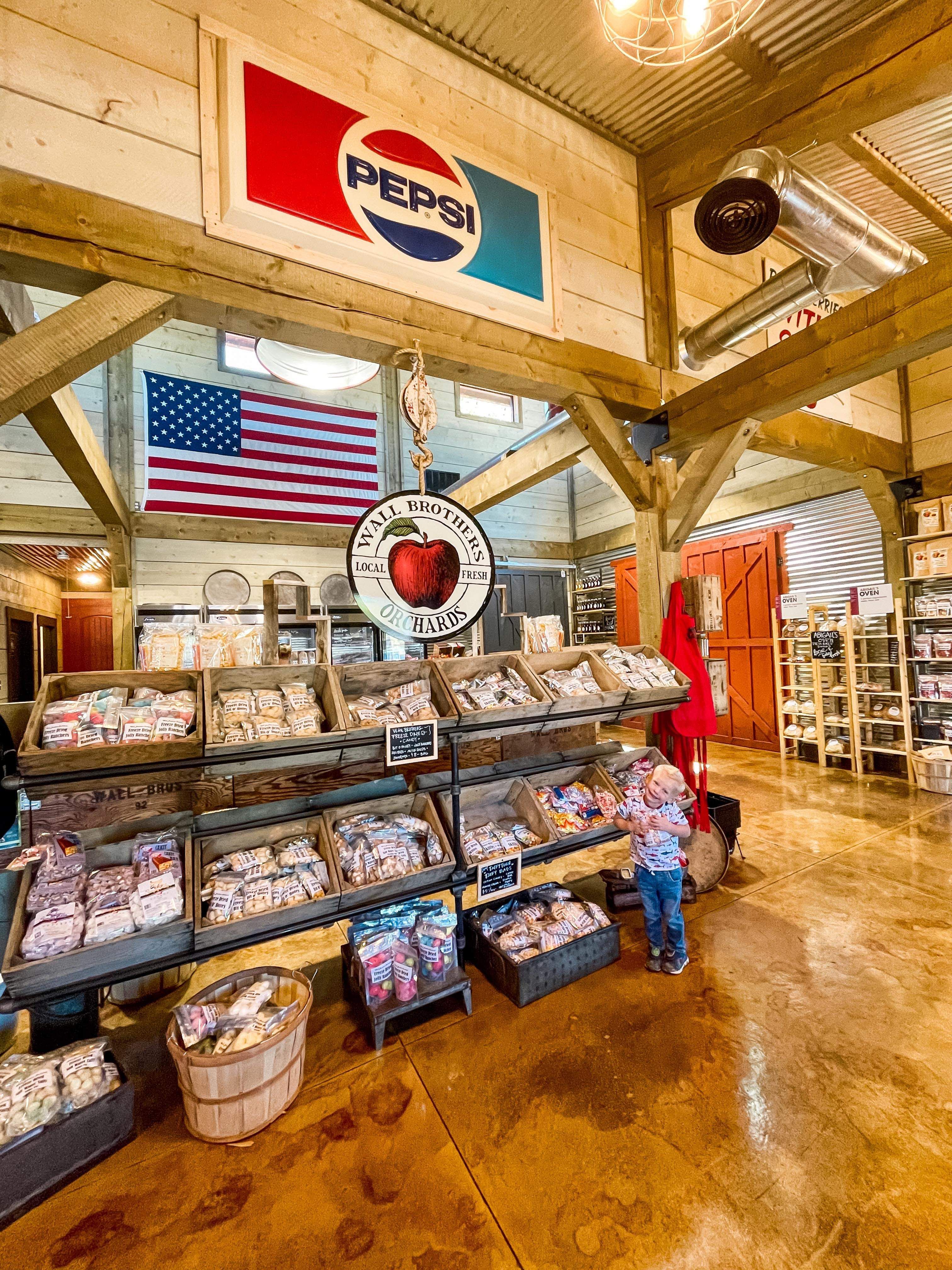 An Authentic Farm Experience
The idea of giving others an experience that connects to a farm is nothing new. Generations of marketers have connected the good feelings of agriculture to a variety of things ranging from housing developments with agrarian sounding names to attractions at theme parks and restaurants. More authentic farmer-to-consumer locations have been around too in somewhat limited numbers, but accessibility to venues such as these has been expanding throughout the state as more farmers and ranchers have taken the plunge into direct retail.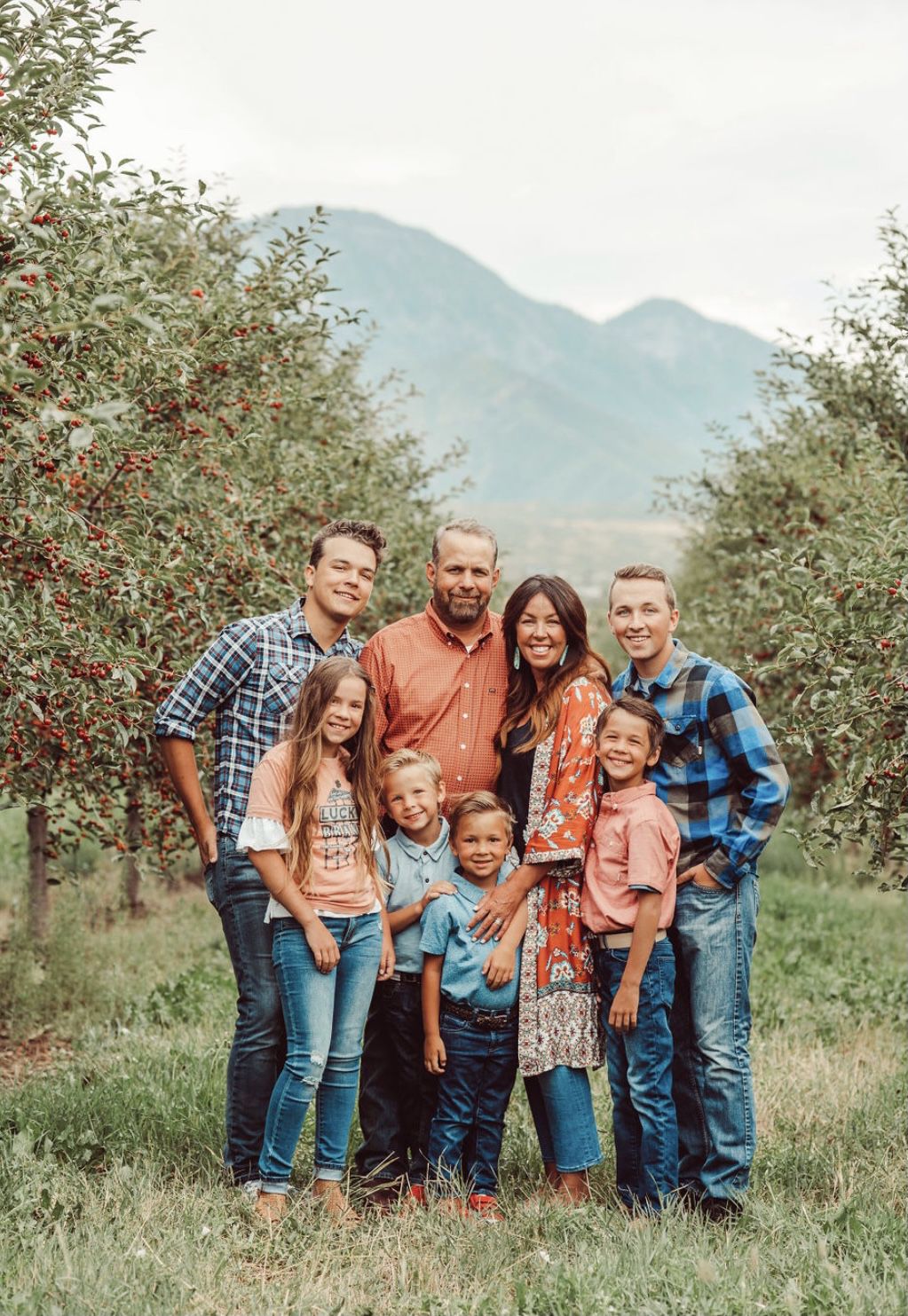 But the Walls wanted to bring more than simply an authentic name to their store, they brought in the cultural fabric of agriculture to their new shop. This is seen in the architecture outside to the little details and décor inside. 
"We were able to save an old silo from a farm in Millard County, and had it brought over here and reassembled so we could use it," Chris said. 
The interiors of the store also have an authentic feel, from wooden fruit boxes from an old farm run by the Church of Jesus Christ of Latter-day Saints to the lighting made from old agricultural equipment from International Harvester.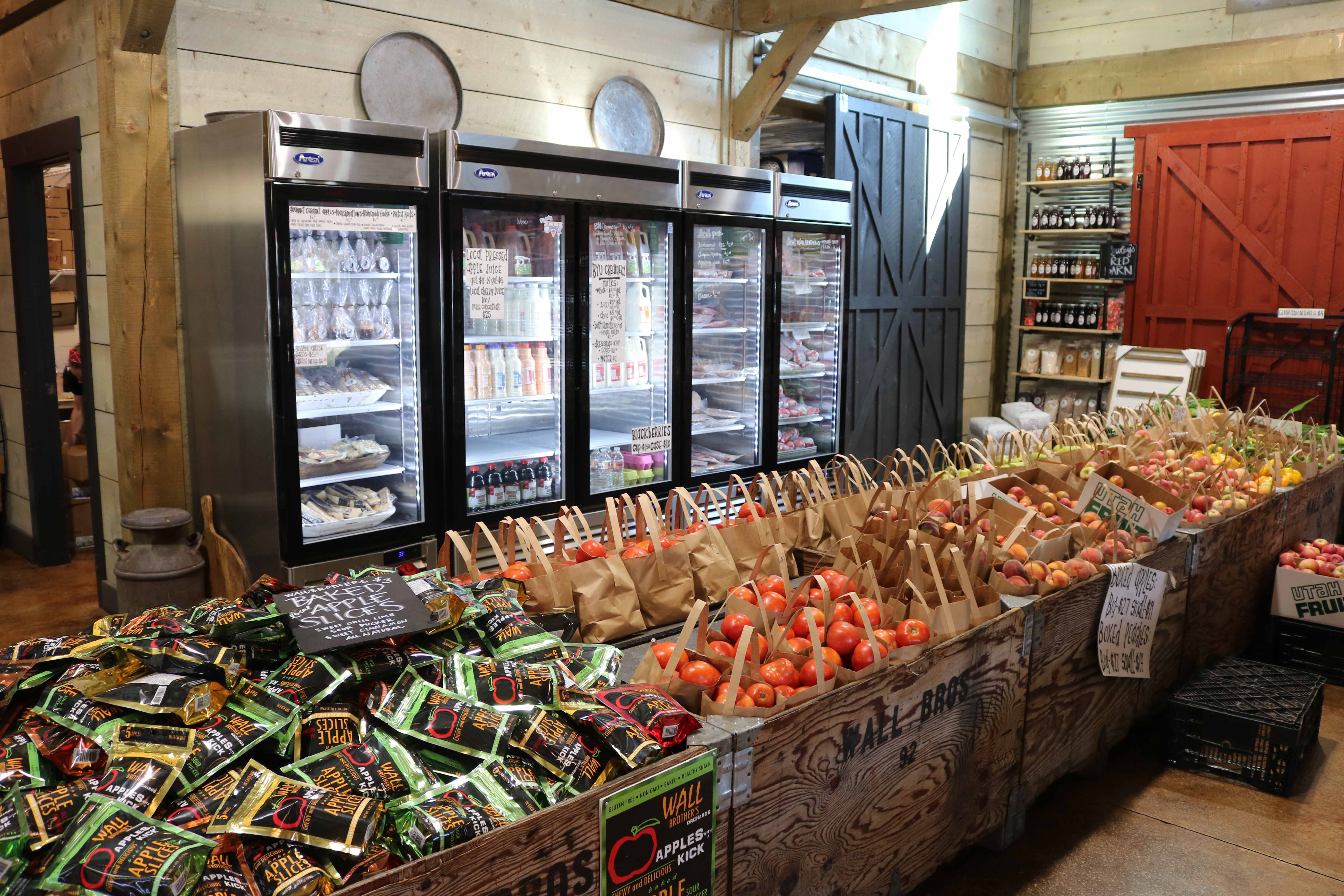 While setting the store up has taken a lot of work and risk, it has proven to be a smashing success so far. The Walls are confident in the concept and have received such a positive reception, they announced plans for a second facility in Orem that is now open. For more information on the stores and Wall Brothers Orchards products, visit www.wallbrothersorchards.com or find them on social media.
Want more news on this topic? Farm Bureau members may subscribe for a free email news service, featuring the farm and rural topics that interest them most!