We'll Ascend Together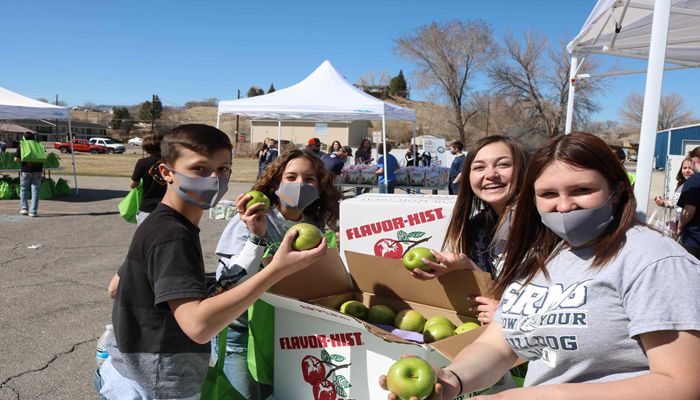 I am by no means proficient at math, but I am fascinated by the concept of synergy, which is the arithmetic concept that the whole of something can be greater than the sum of its parts.
The word "synergy" is derived from the Greek word synergos, meaning "working together". The blog Metaphoric Math described this "synergy arithmetic" as a paradoxical principle because while 1+1 can equal 1, it can also equal 3. Examples given include how adding one raindrop to another raindrop produces…one raindrop. On the other hand, one company partnering with another can achieve results far greater than simply combining their individual efforts.
Now before I lose too many of you, why in the world would I be talking about math in a magazine about food? It's because in a little under two years, organizations, for-profit companies, faith-based groups, academics, farmers & ranchers, and more have all combined with contributions of individuals throughout Utah and the country to produce some amazing things – caring for those needy among us.
In the 18+ months since the Utah Farm Bureau Federation created the Miracle of Agriculture Foundation, more than 1.6 million pounds of food has been given, etc. through its 'Farmers Feeding Utah' campaign, feeding more than 41,000 families throughout Utah and the Navajo Nation.
But the staggering amount of food given, and hearts touched, is not the product of the Utah Farm Bureau or Foundation alone – they could never do it alone. It is a testament to the power of synergy through partnerships.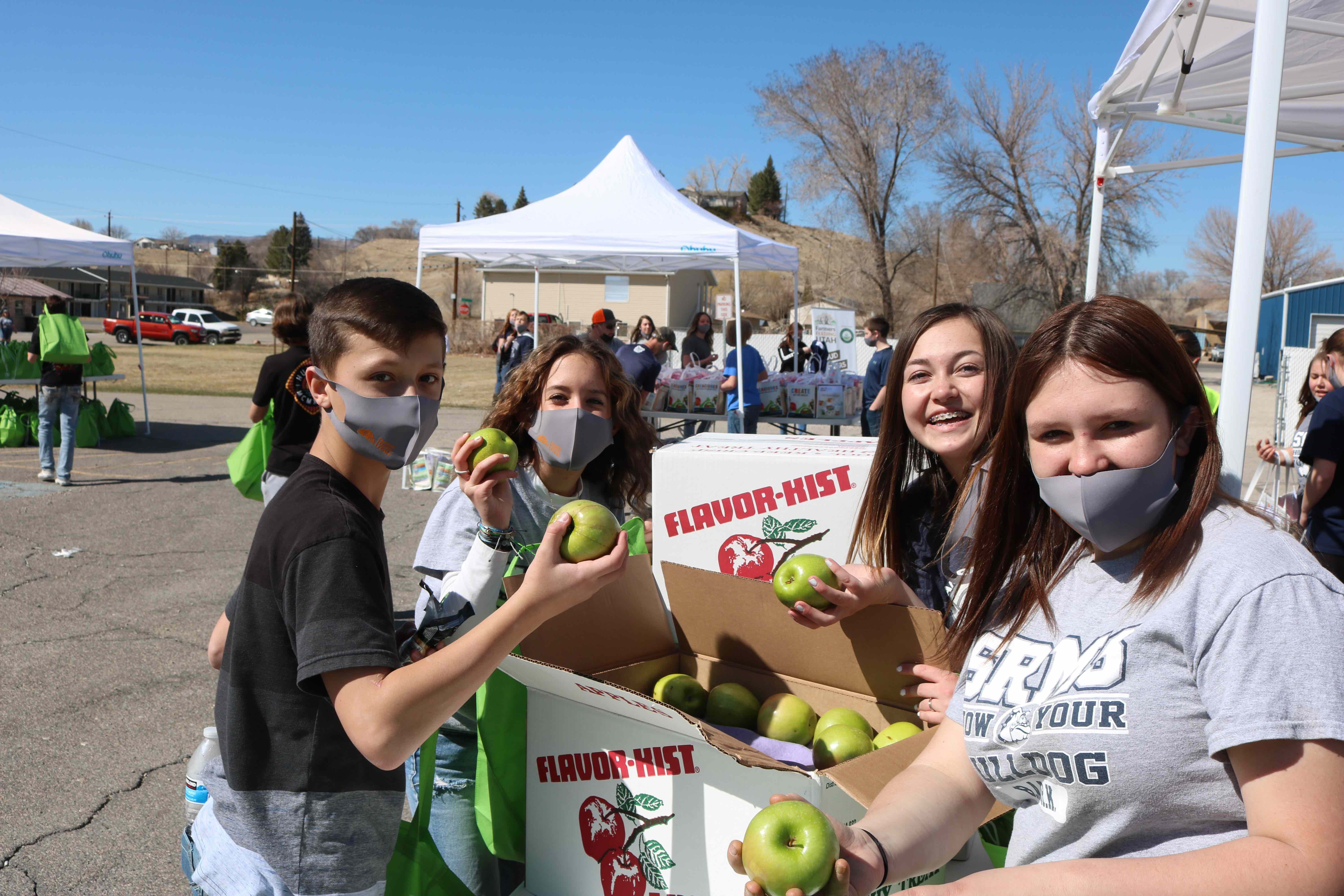 In an article for Entrepreneur.com detailing the characteristics of great partnerships, writer Sherrie Campbell said that "successful partnerships are based in service, not selfishness." This is definitely how the 'Farmers Feeding Utah' campaign got started. A quick recap, as Utah Farm Bureau leaders were looking to see how they could both help struggling farmers and hungry families during the initial days of the Covid-19 pandemic, partners at Utah State University (USU) were the first to jump in. Without asking what was good for them, or how this might impact what they were already trying to do, all USU did was ask how they could help and quickly offered resources, staff, and expertise to fill holes. Jennifer Seelig, USU Director of Community Partnerships, Heidi LeBlanc, Director of the Hunger Solutions Institute & Create Better Health Programs at USU put in countless hours to see how Utahns could be helped. This was coupled with support from Ken White, USU Extension Vice President and Dean of the USU College of Agriculture & Applied Sciences, and of course, University President Noelle Cockett.
"USU has been a proud partner of the Farmers Feeding Utah campaign since the beginning. We have friends and neighbors all over the state who are struggling with food insecurity, and we are committed to doing all we can to help them," White said. "We are happy that Utah Farm Bureau, USU Extension, and other partners have come together to make these projects happen."
This support was just the beginning. Whether it was other farmers who were struggling themselves, insurance agents for Farm Bureau Financial Services, elected officials, grocery stores, etc., people and organizations were committed to the cause of helping their neighbors. It wasn't about selling insurance, earning grants, or market share – groups came together for a higher purpose.
John Greenleaf Whitter, the American Quaker poet, is credited with writing, "Thee lift me, and I lift thee, and we'll ascend together." This was shown countless times with support from industries across the board, including financial investments and banking, government regulators like the Utah Department of Agriculture & Food (UDAF), extraction industries like petroleum & mining, and many community and private foundations that chose to donate to the cause. This was Utah looking out for each other and organizations using their resources to lift each other up.
"At DairyWest, we believe that partnerships are essential for creating positive change and charting a successful future," said Kristi Spence, Senior Vice President of Strategic Communications for DairyWest. "When entities can align on common goals and work together, we find that we can make resources go further. The Farmers Feeding Utah campaign was an excellent example of how we aligned the goals of our Curds & Kindness effort and partnered to support local communities."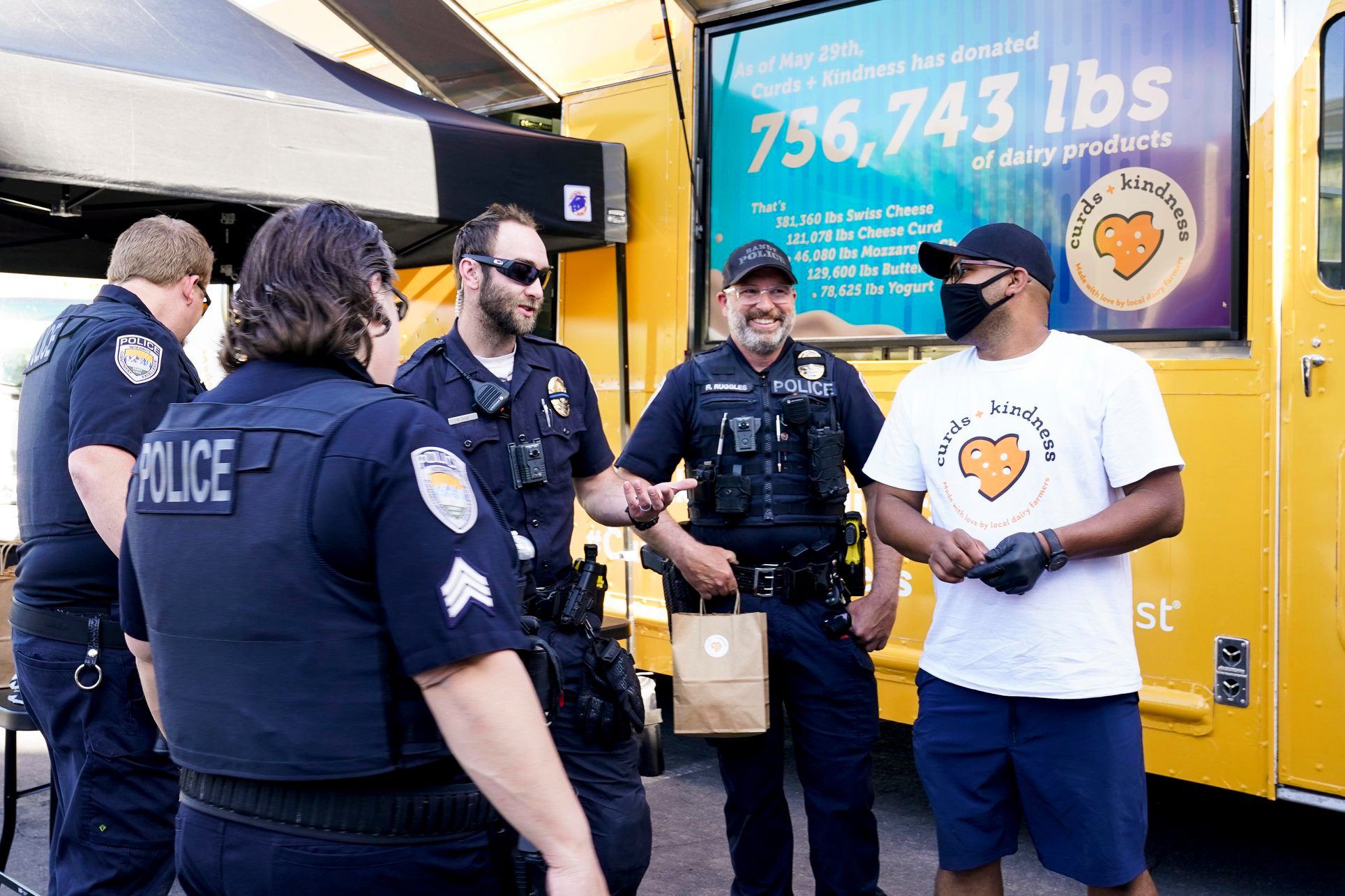 Entrepreneur.com went on to say that for a partnership to be successful each member needs to feel a sense of support and optimism about the collaboration, and have a belief that partnerships can only make things better. One such partnership has been working for almost 100 years and was frequently in play during this relief effort.
"The Utah Poultry Exchange, now known as Intermountain Farmers Association (IFA), was started in 1923, and since that time, we have worked together with the Utah Farm Bureau to support agricultural communities throughout the state. These past years have been no different," said Tyler Stinson, Associate Vice President for Intermountain Farmers Association. "We have been excited to partner with the Utah Farm Bureau and its Miracle of Agriculture Foundation to supply food and supplies to those in need throughout the state. We would like to thank all of those who have helped make this true living miracle an ongoing effort."
Writer Sherrie Campbell further explained that for great partnerships, while the end-goal is important, partners should focus on relationships first, and be willing to partner outside the box. The relationship that has existed between Utah Farm Bureau, UDAF, and USU is long-established, with many overlapping areas. Those relationships helped speed up decision-making when it came to taking action because each group could trust in the others' motives.
But success was also found in thinking outside the box and forming new partnerships, such as with financial firms like Soltis Investment Advisors or the Emma Eccles Jones Foundation. The Soltis firm made a financial donation and closed their offices in St. George early so that staff and family members could volunteers and a Food Miracle Project.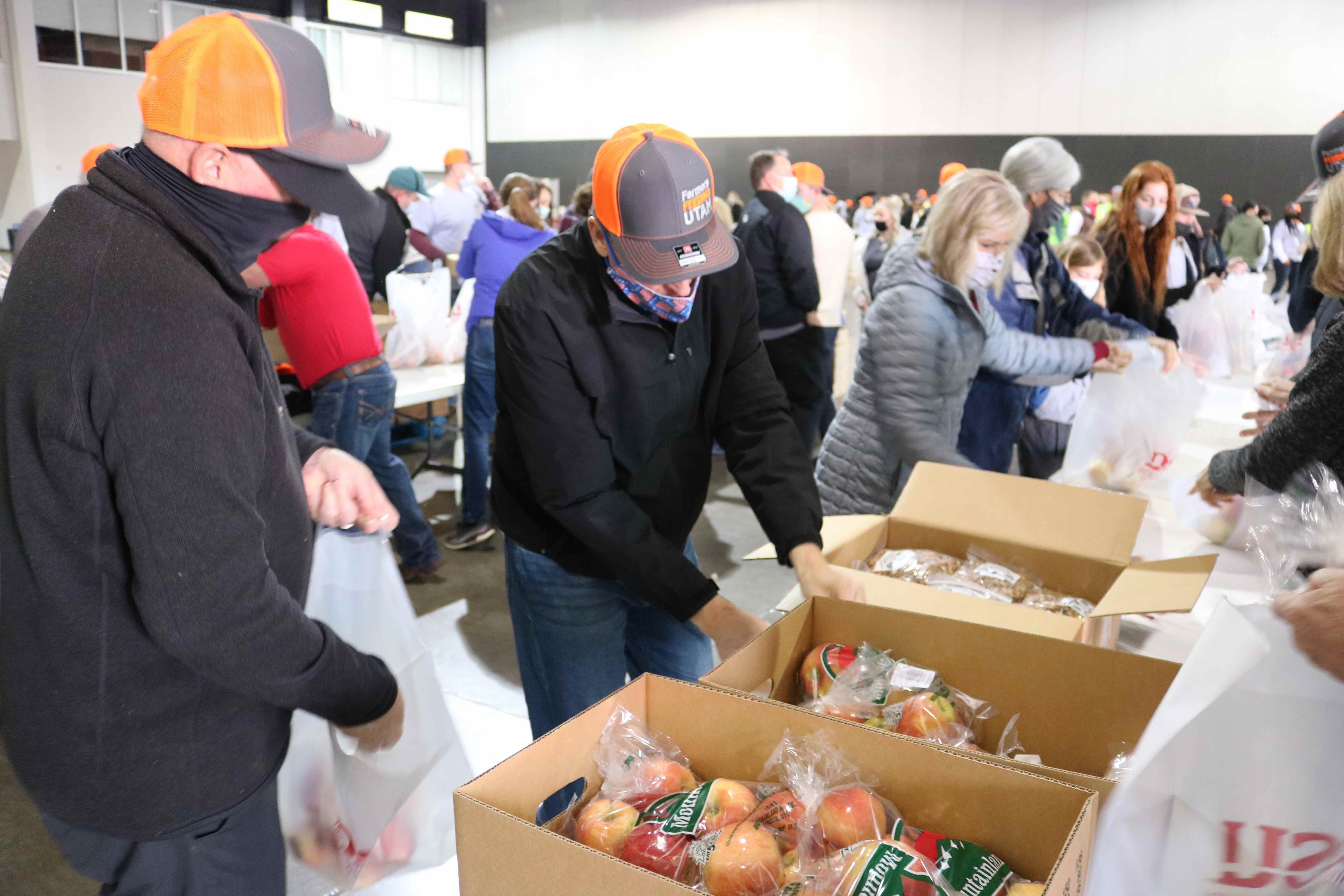 The Emma Eccles Jones Foundation has also been a key player, having donated financially and provided strategic guidance as Utah Farm Bureau created its 'Miracle of Agriculture Foundation. They were especially concerned for Utah's ranching community going into year two of the pandemic because they saw the additional burden of the drought impacting Utah ranchers. They donated funds that helped provide hay that ranchers lacked because of the drought, and came to the rescue of a rancher that lost hay due to a fire as well. With their support, the new feed was loaded and delivered when it was needed most.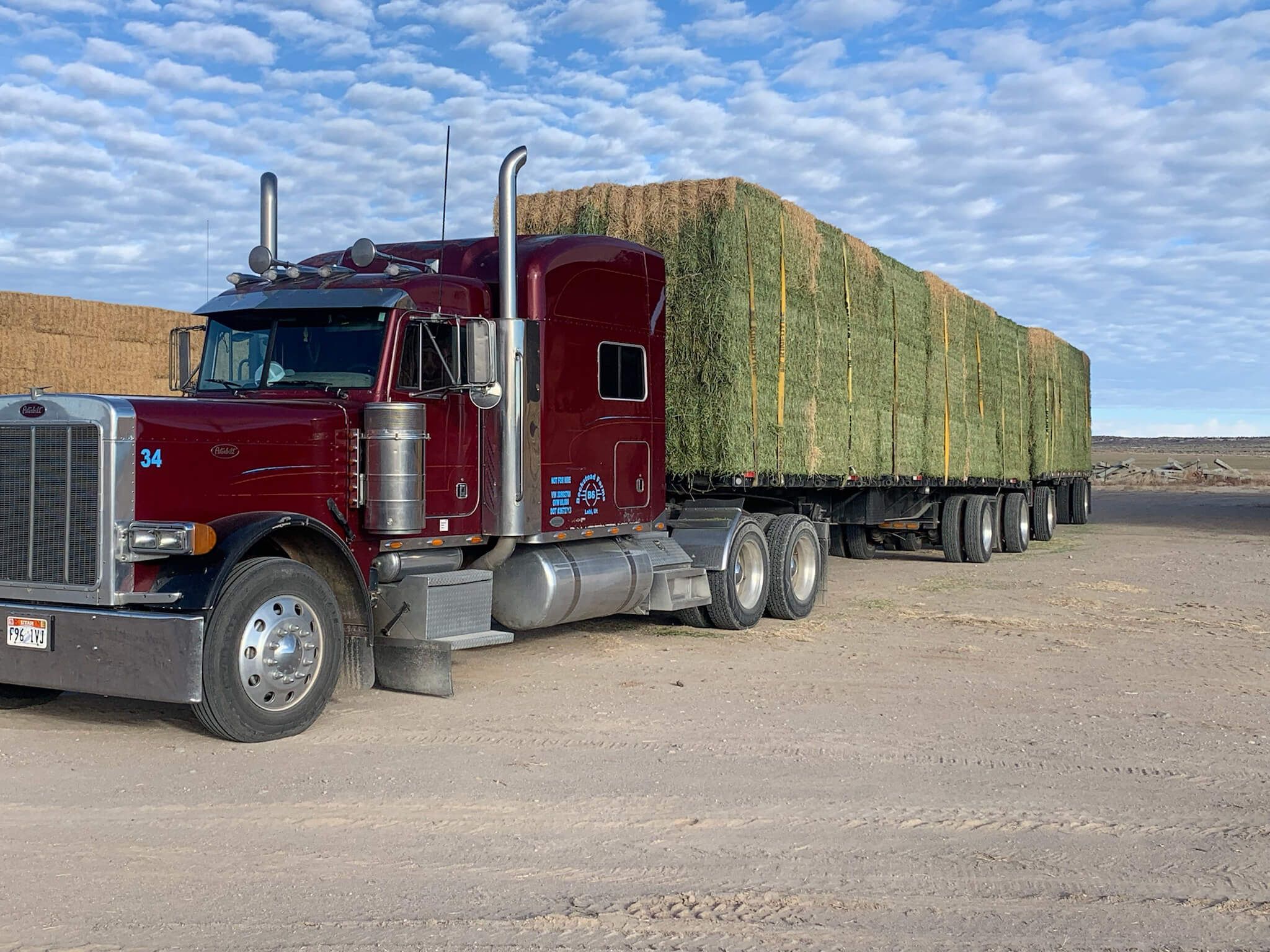 Hay has been provided to ranchers suffering from drought in central and southern Utah.
Another, with Smith's Food & Drug, might have seemed contradictory in ways. While selling groceries is key to their business plan, leaders at Smith's were eager to help by donating milk for a food giveaway as part of its 'Zero Hunger, Zero Waste' initiative. Utah's petroleum industry also stepped up in big ways to show their appreciation for the communities where they operate.
Forbes.com stated that partnerships give interested parties "access to the others' skill sets and resources, which can greatly expand their individual capabilities." This was definitely the case as the Utah Farm Bureau and Miracle of Ag Foundation partnered with the extraction industry, as well as a member of Utah's faith community.
While the energy industry struggled in the immediate aftermath of commuters not driving, the Utah Petroleum Association and many of its member companies also provided donations and volunteers for relief efforts in Duchesne and Uintah Counties. Likewise, partnering with the Church of Jesus Christ of Latter-day Saints provided resources needed to get food to communities that needed it and volunteers to distribute. Likewise, partnering with additional faith groups has helped Utahns reach people beyond those they are familiar with, such as newly-arrived refugee groups and longtime Utah residents of the Navajo Nation.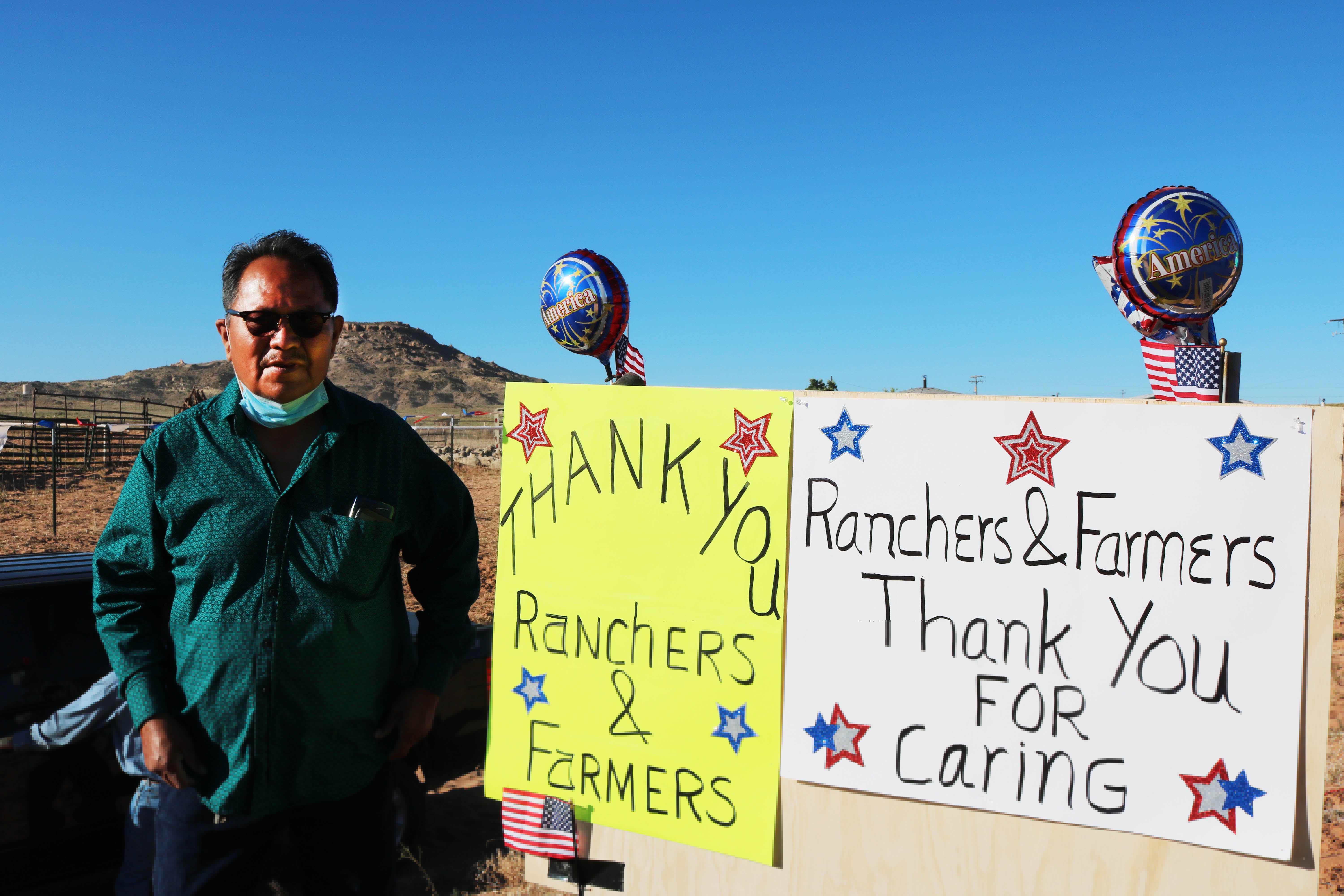 "The welfare system of The Church of Jesus Christ of Latter-day Saints is grateful for partnerships with organizations like the Miracle of Agriculture Foundation who share our goal of helping those in need," said Troy Rindlisbacher, Production Manager for the Nephi, Utah crops farm. "Providing people with food and necessary nutrients (like the protein found in beef) is a cause we're pleased to be a part of."
While the work continues, creating new partnerships and solidifying existing ones will be needed. No one can do it alone. There has been suffering and tragedy related to this pandemic and previous societal trials, but partnerships of organizations within our communities will be one way we continue to rise up and meet these challenges.
Editor's Note:
While there are countless individuals, organizations, and foundations to thank for their contributions and support during the 'Farmers Feeding Utah' campaign, and ANY contribution is appreciated, we would like to thank a few that have given particular and notable support:
The Blacksmith Foundation, Cal-Maine Foods, Cache Valley Bank, the Church of Jesus Christ of Latter-day Saints, DairyWest, Duchesne County, Emery County, Emma Eccles Jones Foundation, FBL Financial Group, IFA, Kane County, Merrill Financial Associates, Metamin Enterprises, Oakdell Eggs, Salina Marketing Service, Smith's Food & Drug, Soltis Investment Advisors, Jackson Howard Foundation, Utah Gas Corp., and Zions Bank.
Want more news on this topic? Farm Bureau members may subscribe for a free email news service, featuring the farm and rural topics that interest them most!