You are NOT the Farm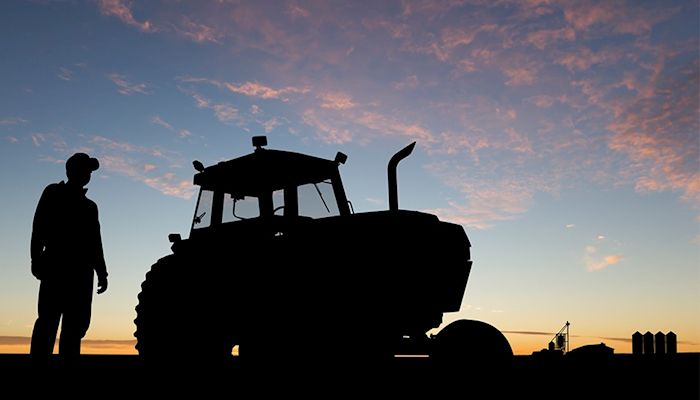 This year on our farm, we are celebrating 150 years of Gibsons working the same land. My whole identity, at least in my head, has been tied to the success or failure of our farm. I look to my ancestors with so much love and respect for what they did to make the farm successful. They did such a remarkable job of enduring the hard times and building toward the future. I honestly don't know how they did it. How they endured the manual labor. How they endured the stress of the markets. The weather. The successful crop years and obviously the failures.
While much of the economy in Utah is growing strong with extremely low unemployment, farmers and ranchers throughout our country have also been dealing with many struggles, going into our 4th year-in a row. There are some sectors of agriculture that have done well, but as we look across the plains of America, farmers and ranchers are feeling worn down. They are tired and exhausted from the beating the markets, or the weather, or their crops or animals has given them that day.

Surveys from the American Farm Bureau show a strong majority of farmers and farmworkers think financial issues (91 percent), farm or business problems (88 percent) and fear of losing the farm (87 percent) are impacting their mental health. Recent reports have shown that farm debts are increasing to levels similar to the Farm Crisis years of the 1980s.

According to Zippy Duvall, president of the American Farm Bureau Federation, "[t]hose stresses are being worsened by the shortage of agricultural labor, market impacts of our ongoing trade war and, in some cases, continued regulatory pressures.

While these pressures can hurt many kinds of businesses, from a local auto repair shop to the technology companies in the Silicon Slopes, I feel it may be a little different for a farmer or rancher who feels like the hopes, fears, expectations, and legacies of multiple-generations are riding on the success of your business. The work on the farm is also never done, with many ignoring or delaying personal hobbies or family experiences so they can get more done on the farm – because their personal reputation is one the line.

As I wrote this column, I barely planted the last corn seeds for 2019 – several weeks late. I know it will take a miracle to find success this year. I feel anxious and concerned, yet I know that I have done all that I can do. Everyone that works for me has too. We have done our best. Now we must remember that we do believe in miracles, and if these miracles don't come for us this year, we are still ok. We didn't fail. We can't fail. We won't fail. That's because the farm or ranch is NOT us. Your auto repair shop is NOT you. The hometown restaurant you took over from your family is NOT you. The portfolio of insurance or banking clients are NOT you.

We can't snap our fingers and turn this farm economy around. But we can be aware of how it, or other pressures, may be affecting our family, friends, neighbors, and ourselves. Let's be there for each other and remember there are many great things happening in our families, farms, and ranches right now.

There is no challenge too great for America's tough, resilient farmers and ranchers. God bless those who give ALL they have to feed and clothe us.

Want more news on this topic? Farm Bureau members may subscribe for a free email news service, featuring the farm and rural topics that interest them most!