11 Enviro-Facts About Farmers and Ranchers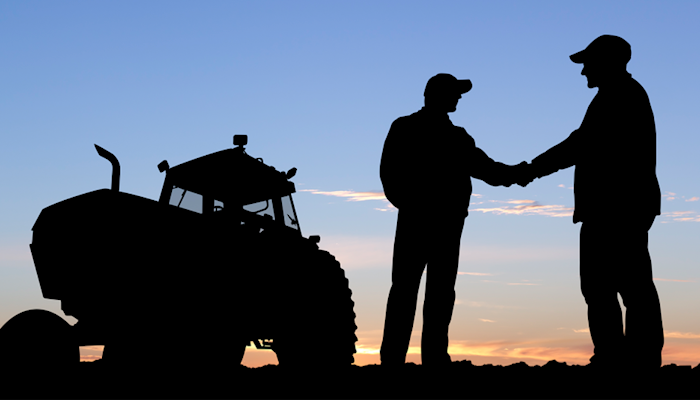 On Earth Day (April 22) and throughout the year, farmers and ranchers are dedicated to an important mission – feeding Americans so we don't have to depend on other nations for our most basic need. Check out 11 enviro-facts about how farmers produce a bounty of food for consumers below.
Farmers drink the same water and breathe the same air as their neighbors, which is why they are committed to protecting and sustaining the environment for their families, their communities and for future generations. Farmers respect, support and abide by strict environmental standards on their farms.
Farms today produce more food with fewer resources than ever before. While farm and ranch productivity has increased dramatically since 1950, the use of resources (labor, seeds, feed, fertilizer, etc.) required for production has declined markedly.
Protecting the land is in the economic interest of farmers and ranchers, as well as society overall. America's farmers and ranchers take their commitment to land stewardship very seriously.
GPS-based mapping, auto-steer guidance systems and variable-rate technology for applying crop inputs such as pesticides and fertilizer are used by farmers to increase yields, lower costs and reduce chemical use, which benefits the environment.
With the world population expected to grow to 9.7 billion by 2050, precision agriculture will play a role in helping farmers reduce inputs while increasing productivity to meet the growing demand for food.
Through modern conservation and tillage practices, farmers and ranchers are reducing the loss of soil through erosion, which protects lakes and rivers. Careful stewardship by America's food producers has spurred a nearly 50-percent decline in soil erosion on cropland since 1982.
Advanced conservation practices are used on more than 50 percent of cropland acres.
A whopping 282 million gallons of diesel fuel are saved annually by farmers who practice continuous no-till crop farming.
With modern agriculture practices, one acre of land (about the size of a football field) in the U.S. can produce 50,000 pounds of strawberries or 2,784 pounds of wheat or 821 pounds of cotton.
Rice farms provide $3.5 billion in value in ecological services as wetlands.
Farmers are producing more milk from dairy cows with fewer resources. The pounds of feed (grain, forage, etc.) a cow needs to consume to produce 100 pounds of milk has decreased by more than 40 percent on average in the last 30 years.
Cyndie Shearing is director of internal communications at the American Farm Bureau Federation.
Want more news on this topic? Farm Bureau members may subscribe for a free email news service, featuring the farm and rural topics that interest them most!