American and Utah Farm Bureaus defend National Monuments proclamation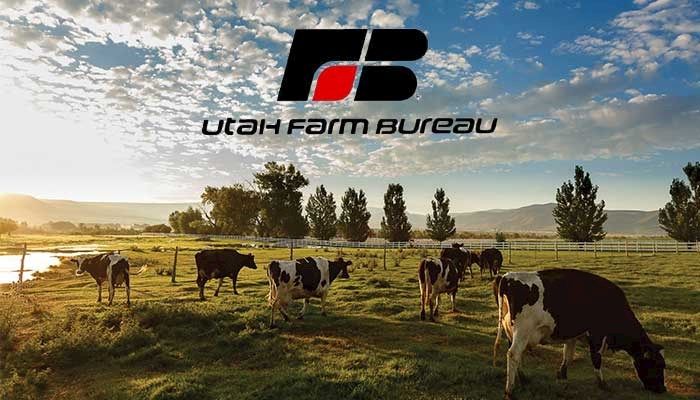 The American Farm Bureau Federation and Utah Farm Bureau Federation have filed court papers seeking to intervene to support the government's defense of multiple lawsuits challenging President Donald Trump's Dec. 4, 2017 proclamation reducing the size of Utah's overly expansive Grand Staircase-Escalante national monument.
Several environmental organizations and tribes challenged the proclamation in the federal District Court for the District of Columbia. The United States and the State of Utah have requested to move the case to the federal District Court in Utah.
"Utah ranching families have been grazing and taking care of these lands for generations," said Ron Gibson, President of the Utah Farm Bureau Federation. "Preserving continued access for grazing is critical for these families and the rural communities they support."
The lawsuits raise several constitutional and statutory questions concerning the scope of a president's authority under the 1906 Antiquities Act to modify national monuments designated by prior presidents.
Seven presidents, from both major political parties, have shrunk national monuments a total of 12 times previously – including President Taft, who reduced the Navajo National Monument by nearly 90 percent. Presidents Eisenhower, Truman, Taft, Wilson and Coolidge all reduced national monuments.
"While this lawsuit relates to Utah ranchers, the court's decision will set important precedent nationwide on whether a sitting president can modify national monument designations based on factual findings that a prior designation was larger than necessary to protect the resources involved," said Zippy Duvall, President of the American Farm Bureau Federation. "Farm Bureau will continue to work to ensure presidential designations meet the law's requirement to limit their size to the smallest area compatible with proper care and management of the objects to be protected. If the plaintiffs prevail, the Antiquities Act will be a one-way ratchet to tie up federal land in perpetuity."
While more than 90 percent of the Grand Staircase monument was "open to grazing" on paper, grazing was virtually impossible as a practical matter because of management policies specific to national monuments. Much of the land's ability to support grazing, for example, was eliminated because ranchers weren't allowed to implement rangeland improvements. Even improvements that would have been "no brainers" on most other Bureau of Land Management-managed lands were prohibited in Utah because of the monument designation.
"The Antiquities Act has been abused to designate "monuments" that grossly exceed the scale envisioned by Congress," Gibson said. "These land grabs set aside vast areas of federal lands for the purpose of landscape preservation and elimination of resource use – severely limiting ranchers' access to lands for livestock grazing."
All federal lands are managed to protect the environment and allow multiple uses of the land, through the Federal Land Policy & Management Act. However, designation as a national monument is much more restrictive. Ranchers in established monuments, such as the Grand Staircase-Escalante, have been limited in their ability to manage vegetation to ensure ample forage, utilize fences and corrals for their livestock, and provide clean water for their livestock.
Farm Bureau strives to work with the government to promote livestock grazing as an integral part of responsible multiple use and management of federal lands. The adjustment of this monument – and the ability to adjust other monuments when necessary in the future – will keep them in line with the stated intent of the Antiquities Act, while also keeping ranching families in business and maintaining a healthy rangeland.
About the Utah Farm Bureau
The Utah Farm Bureau is the largest general farm and ranch organization in the state with approximately 32,000 member families. Its mission is to inspire all Utah families to connect, succeed and grow through the miracle of agriculture. It strives to bring value to every citizen and community through love of God, family, country, and the land through political action, educational and informational means. The Farm Bureau is a non-partisan, voluntary organization, and its efforts are based on grassroots policies developed by members at the local, county, state and national levels. It is affiliated with the American Farm Bureau Federation, the world's largest general farm organization, with approximately six million family members in 50 states and Puerto Rico. For more information, go to the Utah Farm Bureau Web site at http://www.utahfarmbureau.org, 'Utah Farm Bureau' on Facebook, @MountainFarmer on Twitter, Utah Farm Bureau on Instagram, or on YouTube at www.youtube.com/utahfarmer.
Want more news on this topic? Farm Bureau members may subscribe for a free email news service, featuring the farm and rural topics that interest them most!