Farm Bureau Presents First Round of Testimony at FMMO Hearing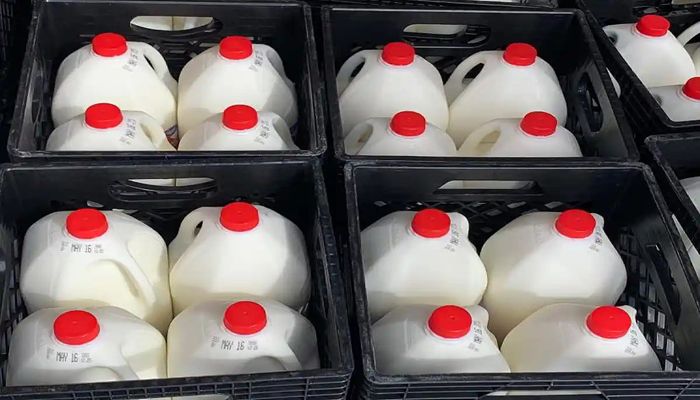 WASHINGTON, D.C. -- American Farm Bureau Federation (AFBF) Chief Economist Roger Cryan presented the first round of testimony on behalf of AFBF and its membership earlier this week at the ongoing Federal Milk Marketing Order Pricing Formula hearing. AFBF anticipates testifying numerous times during the hearing, which is expected to continue for several weeks.
Cryan provided testimony on the first category of issues outlined by USDA for the hearing, milk composition. Farm Bureau submitted nine proposals for consideration during the hearing, and four were accepted by USDA. Additionally, AFBF largely supports four of the five proposals submitted by the National Milk Producers Federation (NMPF), and the testimony provided today is in support of NMPF's proposal to incorporate updated component values into Class III and IV price formulas.
"AFBF supports the updating of the component values in the Class III and IV skim price formulas," Cryan said in the written testimony. "Adjusting these values will more accurately define the market value of skim milk used in the skim/butterfat markets and in Class I in all markets. In component markets, it will ensure that Class I milk prices reflect at least the national average component value, rather than a low outdated value, which undermines the premium for Class I milk intended by FMMO pricing formulas."
The hearing, which began on August 23, comes after several calls from AFBF and other dairy groups to begin the process of much-needed reform to Federal Milk Marketing Orders. AFBF brought together representatives from all sectors of the industry last October for a Federal Milk Marketing Order Forum, held in Kansas City, Missouri.
USDA has announced that the hearing will examine milk marketing issues in six subject areas: milk composition; surveyed commodity products; Class III and Class IV formula factors; base Class I skim milk price; Class I and Class II differentials; and a final category for Agricultural Marketing Service changes required to accommodate implementation of other proposals. AFBF has submitted proposals within the surveyed commodity products, base Class I skim milk price and Class I and Class II differentials categories.
AFBF's proposals are based on years of work by dairy farmer members, policy established through AFBF's grassroots policy development process, and recommendations developed during the FMMO Forum.
Farmers and ranchers are encouraged to testify in person at the hearing, being held in Carmel, Indiana, at any time or virtually during one of the time slots available every Friday. Signup is available starting on the Monday of each week via the hearing website.
Full AFBF testimony on milk composition as submitted to the hearing is available here. An explanation of the four AFBF proposals accepted for consideration is available here. For more information on all AFBF proposals, including those rejected by USDA, read Market Intel.
Want more news on this topic? Farm Bureau members may subscribe for a free email news service, featuring the farm and rural topics that interest them most!