Farmers Feeding Utah Looking to 'Share the Love' by Providing Food to Military Families in Need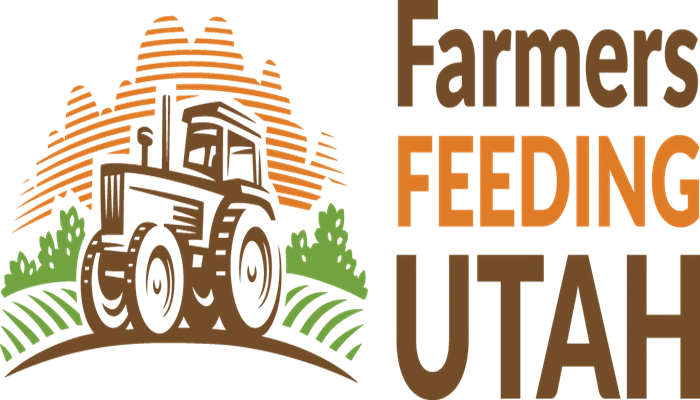 Responding to challenges of food insecurity by families and individuals serving in our nation's military, the Miracle of Agriculture Foundation's Farmers Feeding Utah campaign will hold a 'Military Miracle Project' and deliver of free food to more than 600 families in northern Utah and the Utah National Guard's Camp Williams.
A news story in November reported as many as 160,000 military families nationwide struggle with food insecurity. Though the exact number is not defined in Utah, the bases and support groups like the Major Brent Taylor Foundation and Blue Star Families have identified families in need that will receive the assistance.
"We're calling on all Utahns and others to support our military and 'share the love' by donating to the Miracle of Ag Foundation so we can provide local food to our military families in need this Valentine's Day," said Ron Gibson, President of the Utah Farm Bureau. "It's sad that these great military families are protecting our freedoms and sacrificing for us, and yet they struggle with the everyday real concern of feeding their own families. While we hope to help feed them for a short time with this donation, we're also working with Rep. Stewart to see how we can fix this problem in the long term."
The Miracle of Agriculture Foundation is teaming up with Congressman Chris Stewart, Congressman Blake Moore, and the Major Brent Taylor Foundation to support the event. The food delivery for northern Utah will take place on Monday, February 14th at the Weber State University—Davis County campus in Layton, with Rep. Blake Moore in attendance. Rep. Stewart will attend the event at Camp Williams on Tuesday, Feb. 22. Jennie Taylor, wife of the late Major Brent Taylor, will also be attending the events on behalf of their foundation.
"The Farmers Feeding Utah campaign represents the very best of our great state – a commitment to uniting and fighting for those in need," said Rep. Chris Stewart. "The aftereffects of the COVID-19 pandemic continue to impact millions of Americans across the country. Unfortunately, that includes thousands of hungry Utahns – many of whom served our nation in uniform – who still need help. I'm proud to partner with the Utah Farm Bureau and its Miracle of Agriculture Foundation to bring aid to those military families, and I encourage others to do the same."
"I'm excited to attend this event put on by the Utah Farm Bureau—the ag community supporting the military community… a very Utah thing to do!" said Rep. Blake Moore.
"I am grateful to be able to team up with the Utah Farm Bureau for the Military Miracle project," said Jennie Taylor of the Major Brent Taylor Foundation. "It is so heartwarming to see Utah's farmers coming together to support and honor our brave men and women in uniform. Giving back and lending a hand to those in need truly is the Utah Way!"
In keeping with previous 'Miracle Projects', those receiving food will stay in vehicles and have food placed inside their vehicles. In contrast to earlier events, which were open to the public, this event will provide food donations directly to approximately 600 military families at the two locations, as well as donations of meat to local schools supporting the military families and a series of food pantries at Utah National Guard armories throughout the state. The donations will include beef, pork, milk, cheese, eggs, apples, and other available produce.
Farmers Feeding Utah is a campaign of the Miracle of Agriculture Foundation, a 501(c)(3) organization that was set up as the charitable arm of the Utah Farm Bureau Federation. Additional logistical and in-kind support has come from invaluable partners, including Utah State University (USU) and its Hunger Solutions Institute & Create Better Health program, and the Utah Department of Agriculture & Food (UDAF).
Additional donations and contributions for the project have been made from The Church of Jesus-Christ of Latter-day Saints, Cal-Maine Foods of Delta, DairyWest, and Farm Bureau Financial Services.
Military Public Affairs will be contacting those struggling with food insecurity with details about picking up the food on the 14th and 22nd. Donations to the Miracle of Agriculture Foundation for the Farmers Feeding Utah project are used to purchase, process, and deliver food to families in need, giving both Utah families and farmers a hand up. 
Since the Farmers Feeding Utah campaign started in 2020 with the onset of the pandemic, it has provided approximately 1.6 million pounds of food, with a retail value of approximately $3.5 Million, to more than 40,000 residents in Utah. In addition to helping more than 45 local pantries, the program has given food directly to individuals and families in the Navajo Nation, Logan, West Salt Lake, Vernal, Provo, Ogden, Kanab, Castle Dale, Orem, Layton, Grantsville, Oakley, Duchesne, Panguitch, Moab, Price, West Valley, Enoch and smaller community pantries throughout the Wasatch Front. To make a tax-deductible contribution to this project, individuals and businesses can go to FarmersFeedingUtah.org.
Want more news on this topic? Farm Bureau members may subscribe for a free email news service, featuring the farm and rural topics that interest them most!