Water Use and Drought – It's Time to Work Together to Solve this Utah Problem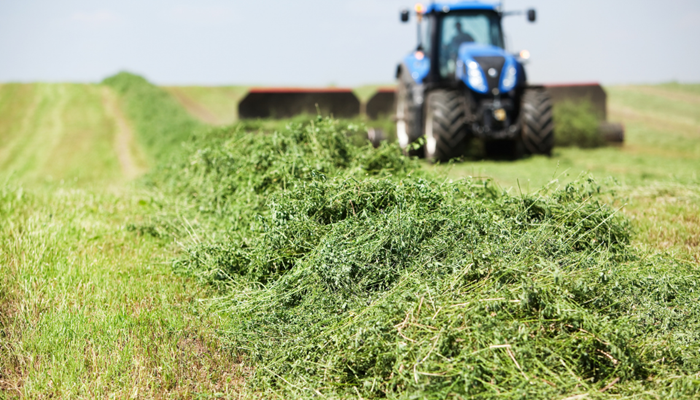 When the advance party of pioneers came to the Salt Lake Valley in the summer of 1847, among the very first things they did was prepare the soil for planting crops by diverting water from City Creek. In the decades that followed, groups would settle along waterways so they could divert water from countless rivers throughout the state.
This was all done to satisfy that most basic need of growing food. They didn't have the luxury of transportation networks, supply chains, and stores offering countless food options to satisfy any specific dietary choice. They had to provide food for themselves. While our society has changed from those early years, the foundation of being able to grow food locally hasn't.
Unfortunately, there have been a series of articles, editorials, and other social commentaries that seems to forget this most basic need. Some of this is understandable, as most Utahns are 3-4 generations removed from having worked on a farm or ranch. Over the years, farmers and ranchers have learned to be efficient and productive while producing food for us all, so much so that today, each farmer in America feeds approximately 165 people. That means that people can do other things they would like to for a living – such as being a doctor, teacher, hair stylist, newspaper writer, or even a college professor – without the fear of going hungry. All because less than two percent of our population (and in Utah, it's less than one percent) produce food for the rest of us. What a miracle!
But a challenge with this is that we forget everything that goes into producing food. We need to remember that food doesn't come from the grocery store. The Salt Lake Tribune editorial board recently took a stance that agriculture wasn't the future of our state, and specifically, that growing alfalfa shouldn't be done because its statewide contribution is only equal to that of amusement parks – but farmers definitely were not amused by the editorial.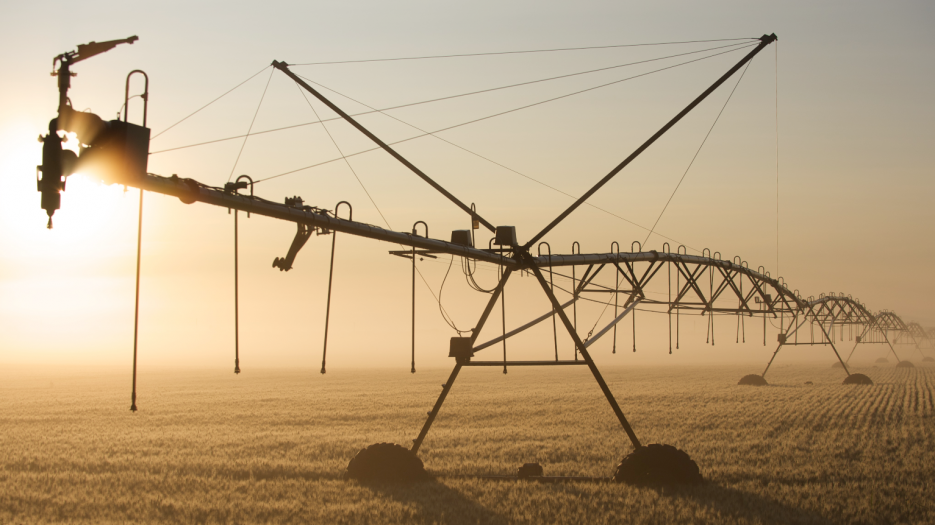 Selectively using numbers in their most restrictive way to try and diminish the value of a certain crop or industry doesn't advance the dialogue of a serious issue of our day – water use and drought. As has been shown through research from experts at Utah State University and beyond, and even from articles in the media, alfalfa has been shown to be a great crop to grow in the Utah climate because of its drought-tolerant qualities, ability to retain carbon, and more. 
But beyond the studies, I can tell you that farmers grow this valuable crop because they respond to market forces like they always have. While ever mindful to be efficient with their water, farmers grow alfalfa because it generates a greater return on their investment than almost any other crop. Sadly, we've paved over many of the best growing regions in Utah for crops like fresh fruit and produce. With limited private land, a lack of available workers, and missing the processing facilities needed for many other crops, alfalfa has an important role in the economic plans of rural Utah communities, as well as our food chain. While the high-quality alfalfa grown in Utah is sought after throughout the world, the vast majority of it is still enjoyed in Utah and the west by dairy cows, beef cattle, sheep, and horses – further benefiting our economy and quality of life.
Farmers and ranchers want to be part of the solution and have been working on it. For decades, farmers and small irrigation companies throughout the state have worked to pipe canals and convert to water-efficient irrigation methods when appropriate. Currently, they've worked with our Utah Department of Agriculture & Food as partners through water optimization grants. And these grants are producing real results. The 2019 group of projects has yielded a savings of approximately seven billion gallons of water, and the 2021 set of projects looks to save an additional four billion gallons.
There are many users of water, and it will take all of us to find ways to save. But let's be on the same playing field. Since the high water levels of the Great Salt Lake in 1985, irrigation withdrawals have gone down 23% in the counties that drain into the Great Salt Lake. Agricultural withdrawals from total irrigation numbers have decreased by more than 15% according to data from the U.S. Geological Survey. According to the USDA Census of Agriculture, irrigated land has decreased by 27%, and irrigated hay has decreased by 12% in those same counties. I know these can be abstract numbers, so consider this. The reduced amount of water going to agriculture is enough to fill Jordanelle, Pineview, East Canyon, and Echo reservoirs to capacity – or roughly 262,000 Olympic-sized swimming pools. At the same time, population numbers in those same counties have increased by 86%.
I realize that we can't draw a direct causation line here, but it's time to start taking more numbers into consideration and expanding the narrative to bring everyone together to solve this Utah problem.
This editorial originally ran in the Salt Lake Tribune on Thursday, December 21, 2022.
Want more news on this topic? Farm Bureau members may subscribe for a free email news service, featuring the farm and rural topics that interest them most!