Western farmers and ranchers urge administration toward better land management policies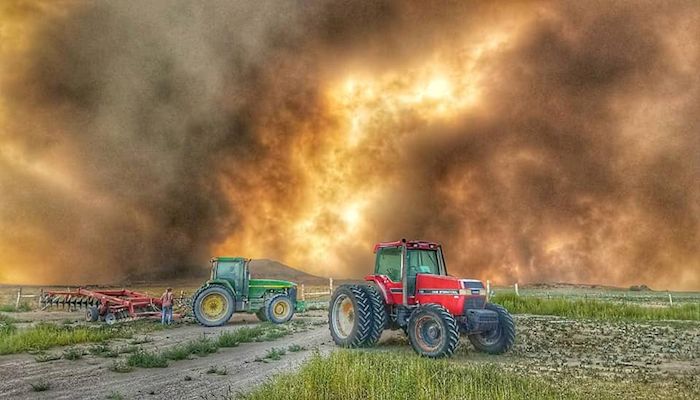 As wildfires ravaged much of the west this summer — sending smoke clear across the country to New England—farmers and ranchers in 13 Western states are calling on the federal government to put in place more effective land management practices and policies.
"While the smoke from the horrifying wildfires lingers above us, let us commit to restoring balance to land management by focusing on cooperation and moving away from the myth that 'no management' is sound policy," several state Farm Bureaus and the American Farm Bureau Federation recently wrote in a letter to Interior Secretary Ryan Zinke and Agriculture Secretary Sonny Perdue.
Along with AFBF, the following state Farm Bureaus signed the letter: Alaska, Arizona, California, Colorado, Hawaii, Idaho, Montana, Nevada, New Mexico, Oregon, Utah, Washington and Wyoming.
An emphasis on fire suppression, reductions in commercial timber harvest and thinning, additional permitting regulations and livestock grazing restrictions are preventing public and private forest land managers from making much-needed, significant improvements in forests, according to the groups.
These policies increase the fire hazard and make it much more difficult to combat catastrophic wildfires, protect lives and property, safeguard water supplies and prevent the destruction of farming and grazing lands. They also threaten jobs and payrolls in many counties throughout the West.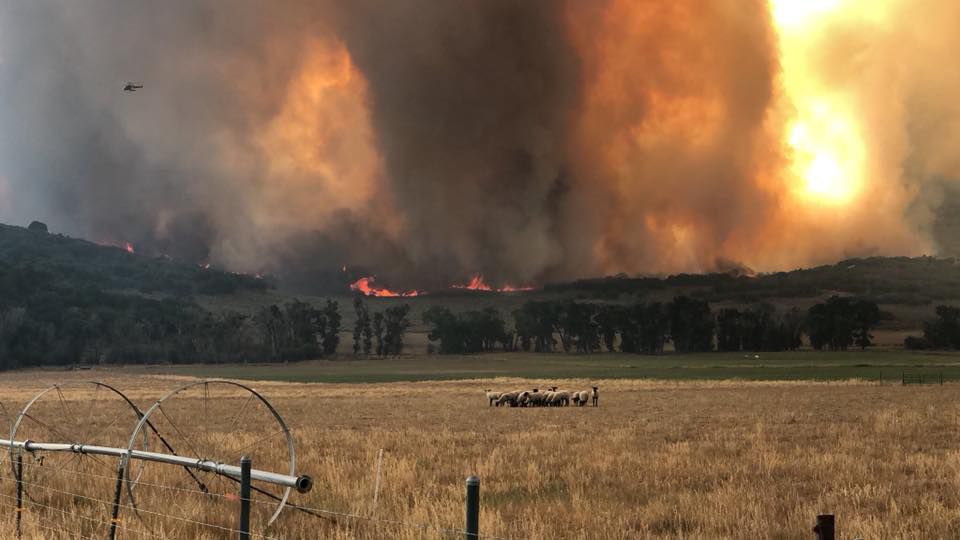 "Our timber and ranching industries depend on these lands for a merchantable supply of wood to keep our forest products economy viable, and to ensure the sustainability of our livestock producers," the Farm Bureaus said in the statement.
Utah has seen a large number of wildfires this year, including several that were populated with livestock. Some ranchers and community members have been critical of the management of the forest service, and yet others have found the local staff to be very flexible and proactive at working with ranchers looking to move their livestock.
"Even though the acres burned in Utah have been high this year, our combined federal, state, and local fire-fighters have been doing a good job. When we have extreme fire weather or fire in very rough terrain with high fuel loads, it's not the fault of the fire fighters when fires get large," said Jim Lutz, an associate professor of forest ecology at Utah State University. "Longer term, we need to look at the science we need to manage Utah's forests better. We need to address the knowledge gaps about fire in Utah's specific forest types, so we can manage them better. Specifically, we need to look at what constitutes dangerous fuel loading in forests with high levels of bark beetle kill."
Emphasizing that forest management and environmental protection are goals that can be accomplished simultaneously through targeted, active forest management practices, the Farm Bureaus offered several recommendations for the administration to consider.
Among those recommendations are:
Strengthen milling infrastructure by lengthening timber contracts to 20 years and establishing higher minimum annual permitted harvest board-feet levels.
Improve intergovernmental coordination at the federal, state and local levels.
Expand categorical exclusion eligibilities for both timber harvesting and grazing for fire rehabilitation, timber salvage and thinning, and to treat insects and diseases, among other things.
Ensure biomass funding.
Prioritizing grazing is also important.
"Policy changes to productively use livestock grazing as a fuels reduction tool should include policy and management changes which recognize annual grasses as authorized forage to be allocated for available grazing permit use," the Farm Bureaus added.
As part of the ongoing discussions over management of public lands and private forests, Representative Rob Bishop held a forum of the U.S. House Committee on Natural Resources at the Utah state capitol to address concerns about the ways fires have been managed.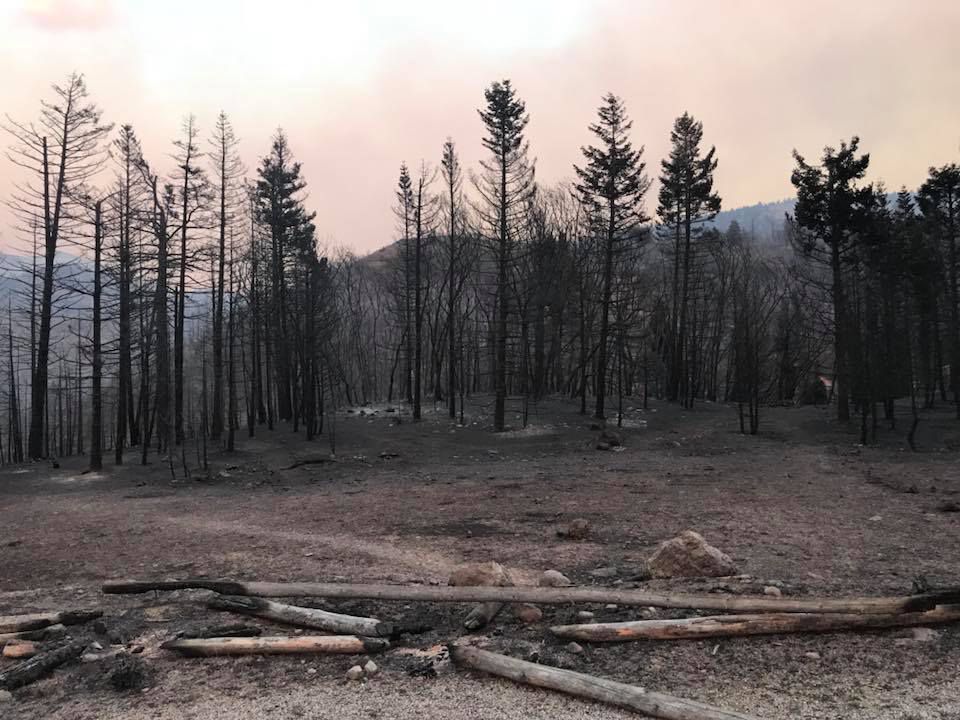 Attending the forum were Lieutenant Governor Spencer Cox, state forester Brian Cottam, Dave Whittekiend, Uinta-Wasatch-Cache National Forest supervisor, Jim Lutz from USU, U.S. Senate candidate Mitt Romney, and Casey Snider, a Utah Farm Bureau member and rancher from Cache County, who's also a volunteer firefighter and candidate for the Utah House of Representatives, for District 5.
Rep. Bishop asked panel members if they could offer 2-3 ideas on how forest lands could be better managed in the west, to assist him and the Natural Resource Committee in prioritizing legislative options. Most emphasized the need for fuel reduction and maintaining local economic opportunities to make use of the timber from the forests.
Whittekiend stressed the need for local economic development.
"We need more diverse wood technologies to take advantage of what we have in Utah, and new products, so that we don't flood the market," Whittekiend said.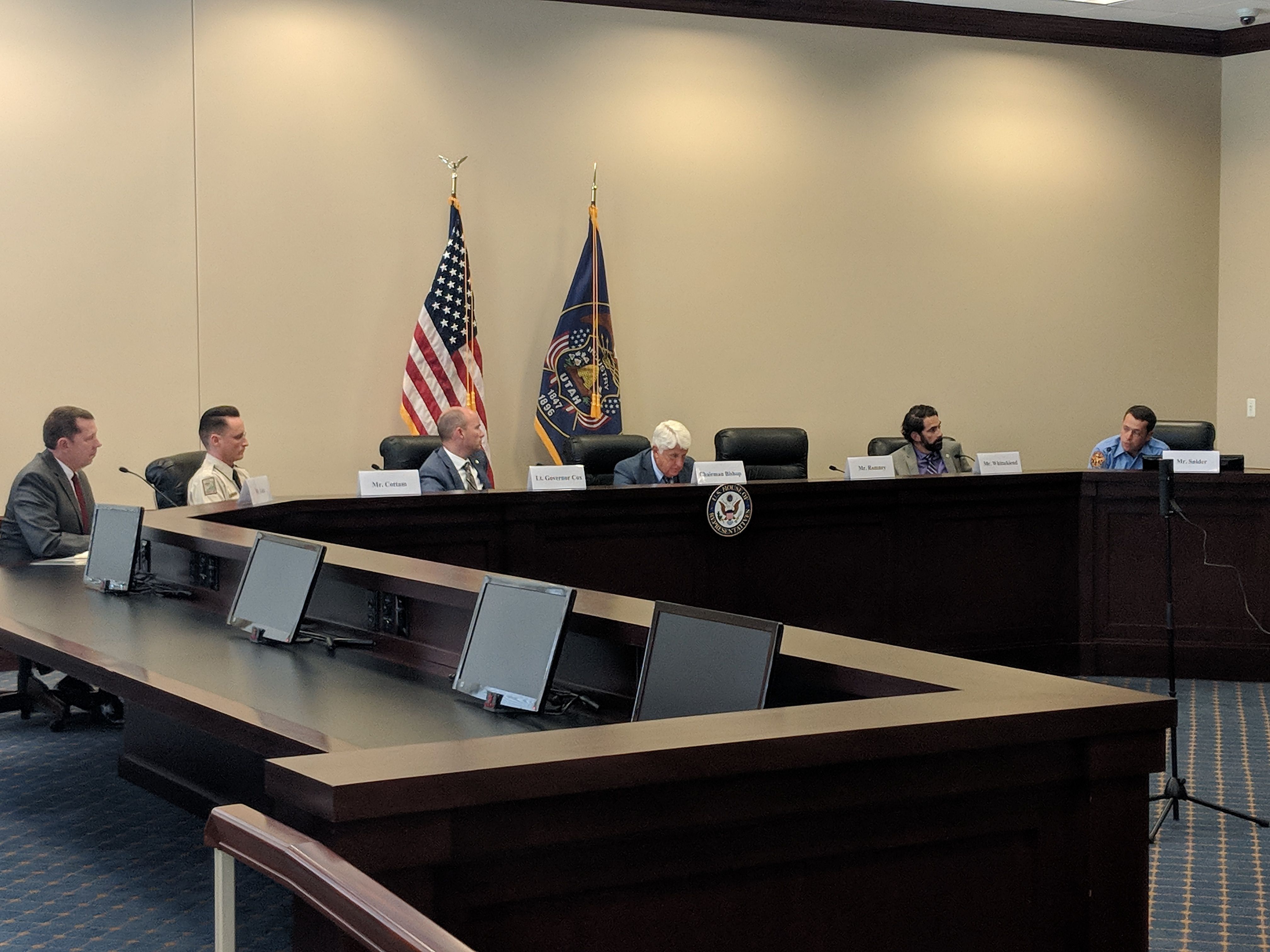 Whittekiend would like the Forest Service to help in the development of a more diverse wood fiber industry, as part of Governor Herbert's 25K jobs in rural Utah initiative. Whittekiend also wants to the Forest Service to get more communities involved in managing their watersheds.
"We need to have a steady supply of work to make sure these sawmills can continue to be viable. This isn't to say that we should clear-cut across the landscape - clearcutting doesn't do much for preserving the value of forests for wildlife, recreation, or water supply," Lutz said. "We need to find ways for thinning and stewardship contracts to pencil out economically for the mills. That's going to require a lot of people to come to the table together to talk about how we spend restoration dollars to get the best results for Utah forests."
Lt. Governor Cox emphasized that when proper management of the forests take place, it greatly reduces the threat of catastrophic wildfire.
"If you care about environment, you should care about this issue. The destruction of wildlife [and natural resources] is an economic disaster," Cox said. "Often, AUMs are cut, even after the grazing comes back."
Cox added of the secondary impacts that come years after the fires are out, including watershed issues.
"The Brian Head fire last year has had an impact on water quality this year," Cox said. "You can see where work was done on forests to create firebreaks, and where it hasn't. It stops in those areas [where work was done]."
Brian Cottam, the Utah State Forester, offered actionable goals and strategies based on the Utah Governor's Catastrophic wildfire reduction strategy, but emphasized how each community's goals can be different, based on their circumstances.
"Main goals should be considered in [and localized] every geographic area," Cottam said. "Fuel reduction is important, but in some areas, it may be preparedness."
Cottam emphasized that the three main goals of the wildfire reductions strategy include building resilient landscapes (fuel reduction), determining what homeowners can do to build fire adaptive communities and defensible spaces, and improving overall firefighting responses.
Snider added to the discussion about grazing lands, offering that more thought needs to be put into the federal policy of replacing lost grazing areas with native grasses. While it is a good idea in principle, the native grasses can't compete with cheatgrass to get established. Instead, Snider suggested growing crested wheatgrass until you can push out cheatgrass, and then follow up with native grasses.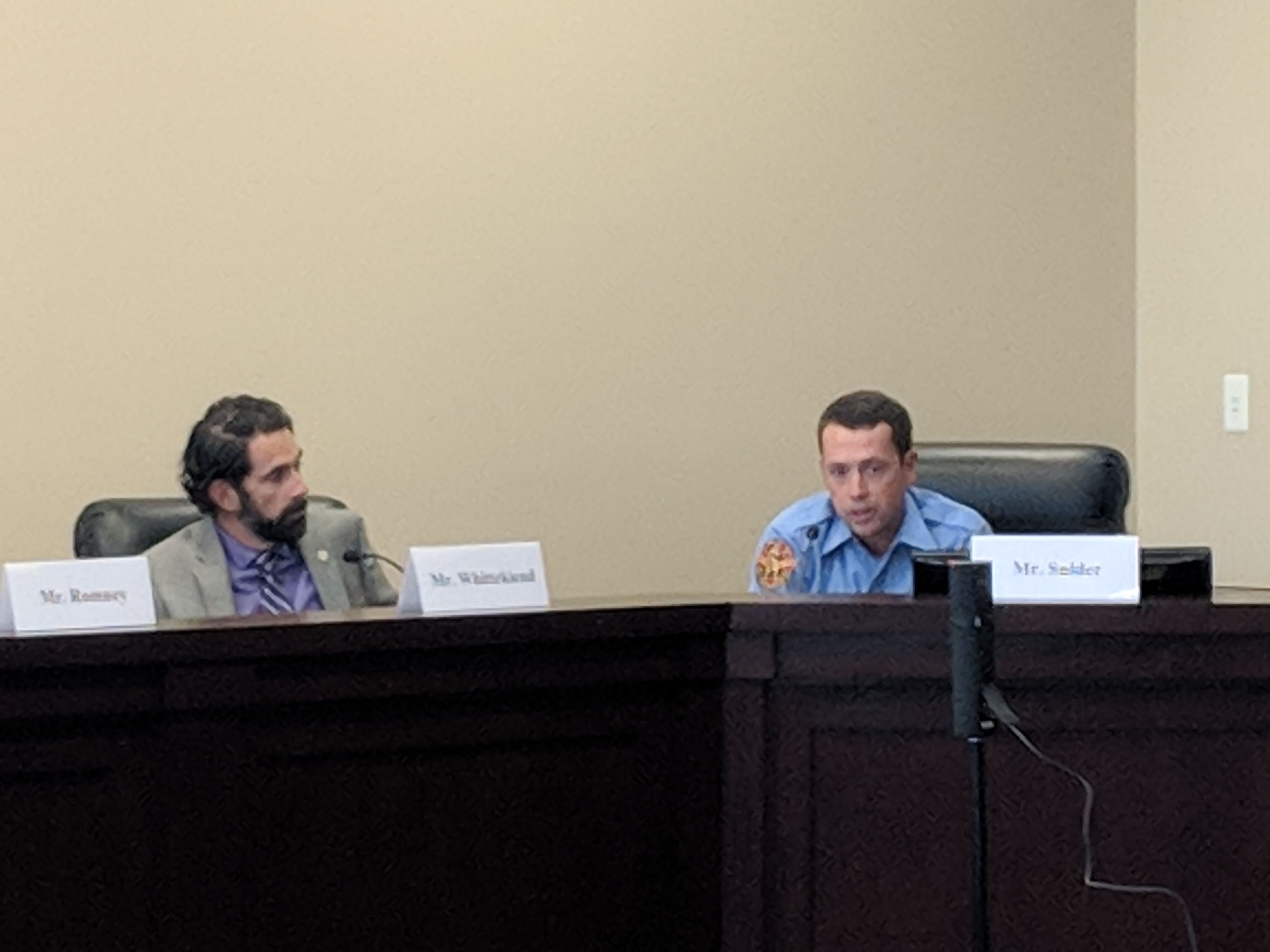 Many of these points were summarized in the letter from the Western Farm Bureaus to the Trump administration, encouraging them to consider allowing flexible land management plans to guide individual actions on forestlands without duplicative administrative processes under federal environmental laws.
Providing emergency alternatives to standard National Environmental Policy Act procedures when salvaging timber in fire-burned areas would have a strong positive impact, too.
"The current system is inefficient and unworkable, and the process so slow that the value of the remaining salvageable timber plummets with each passing day spent waiting for harvest permits. In short, ways to make NEPA work more productively and effectively are desperately needed," the Farm Bureaus wrote.
Want more news on this topic? Farm Bureau members may subscribe for a free email news service, featuring the farm and rural topics that interest them most!