Western land issues and grazing discussed at annual convention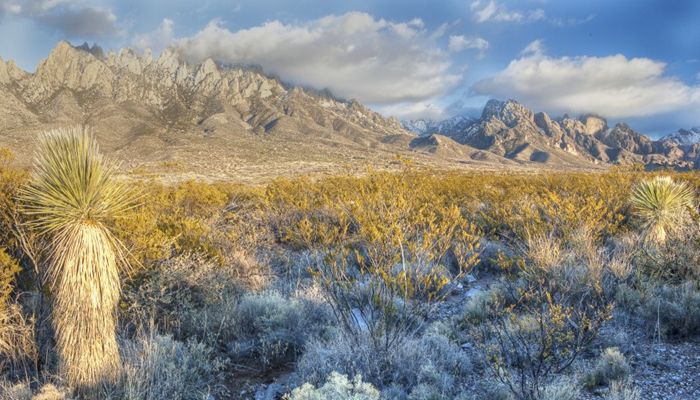 Shelby Hagenauer, Director of Congressional Relations at the American Farm Bureau Federation (AFBF), was a speaker at a breakout session at this year's annual meeting. She focused her remarks on western federal lands issues, including the 30x30 or America the Beautiful initiative. 
Hagenauer joined AFBF in March of 2021, and advocates on behalf of American farmers and ranchers on policy issues including federal lands management, the Endangered Species Act, western water, and protection of private property rights. 
Hagenauer started her presentation with a big picture review of what is happening in Washington, DC. She outlined the political party breakdown in each house of Congress, the status of redistricting, the upcoming mid-term elections, and how these factors impact Congress' work on legislation. She also discussed the newly confirmed and nominated appointees at the Department of the Interior (DOI) who are providing policy direction on many issues of interest to western farmers and ranchers.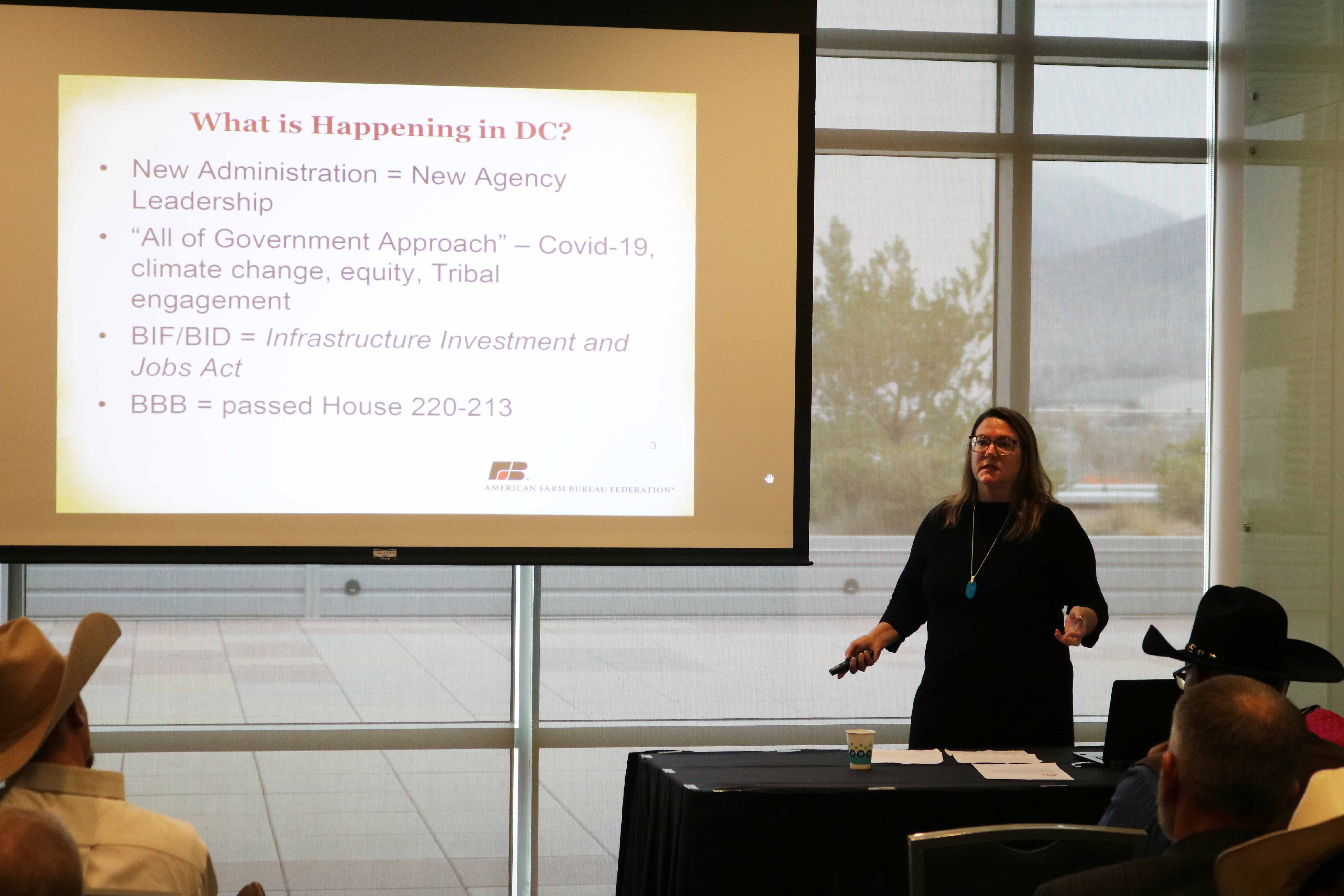 The American the Beautiful initiative, more commonly known as 30x30, is of significant interest to Farm Bureaus. This goal of conserving 30 percent of America's lands and waters by 2030 was a campaign promise by now-President Biden, and he signed Executive Order 14008 soon after becoming president. This EO directs federal agencies to implement the goal, among other items related to climate change. AFBF expressed concerns after this EO was released, and AFBF President Zippy Duvall wrote a letter to the administration early in the process. On May 6, a report was released by all agencies involved, including DOI and the United States Department of Agriculture (USDA), to outline the path forward for implementing the goal. 
A key question and concern for farmers and ranchers is what counts as "conservation" – the federal government owns about 28 percent of land in the U.S., and states own about another 8 percent – clearly already over the 30 percent threshold. That question is not answered in the report, although it is clear that "conservation" does not equal "protection" or "preservation." 
The America the Beautiful report contained eight high-level principles and a set of six recommendations. Hagenauer explained that each one can be interpreted differently, but broadly AFBF does support a few of them, including honoring private property rights and incentivizing and rewarding voluntary stewardship efforts. 
Hagenauer also spent time discussing the Endangered Species Act (ESA) and the National Environmental Policy Act (NEPA). The previous administration made significant updates to the implementation of both laws, which AFBF supported. The Biden Administration has already started the process of rolling back these updates and AFBF is following these actions closely and providing public comments opposing them. 
She finished her presentation discussing Western drought and the AFBF surveys done in both June and October to obtain information from farmers and ranchers on the ground about drought impacts. The impacts of reduced surface water deliveries and increased costs and scarcity of feed were felt across the west, with lower crop yields and sell-offs of livestock common. 
Hagenauer then discussed several ways AFBF and state Farm Bureaus have been working to address drought impacts and look to the future. AFBF supported western water infrastructure funding in the bipartisan infrastructure bill, worked with Congress on an extension of the Wildfire and Hurricane Indemnity Program Plus (WHIP+) disaster assistance program that includes drought impacts, and the AFBF Farm Bill Working Group has started meeting with risk management tools a major topic of discussion.
Want more news on this topic? Farm Bureau members may subscribe for a free email news service, featuring the farm and rural topics that interest them most!