Young Farmers and Ranchers Tour of Utah is a Big Success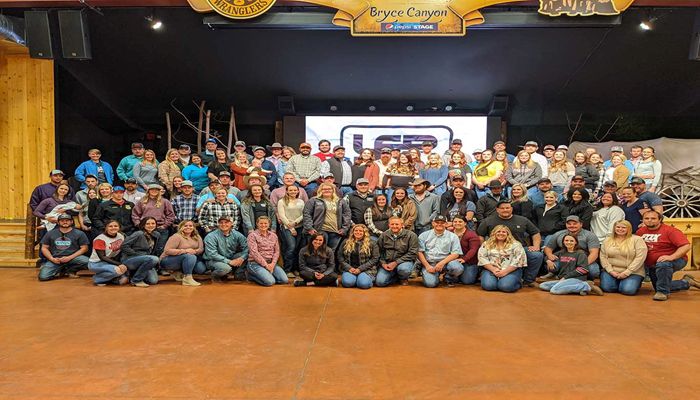 A group of Utah's Young Farmers and Ranchers (YF&R) set off recently to tour the state in late March. The tour took the place of the normally scheduled trip to Washington D.C. that had to be postponed due to COVID-19.
About 100 young farmers and ranchers loaded up the tour busses and despite not going to Washington D.C., the YF&R members were able to connect, network, and see all new parts of the state that some had never seen. 
"The tour was everything the YF&R committee hope it would be," said Erin Sorenson, the State YF&R chair. 
Kicking off the tour in Salt Lake City, the group was able to hear from State Representatives Joel Ferry and Casey Snider, along with Craig Buttars, Commissioner of the Utah Department of Agriculture and Food. The final speaker was nothing short of inspiring. Former State Representative and farmer, Darrin Peterson, spoke to the group about being positive through hard times, pushing through adversity, and being determined to live life to the fullest. 
Thursday morning, they loaded up the busses and headed south. They stopped at Wade Eliason's sheep and cattle ranch in Moroni, the Dalton family's turkey farm, hay cubing operation, and sawmill in Circleville, followed by dinner in Bryce Canyon.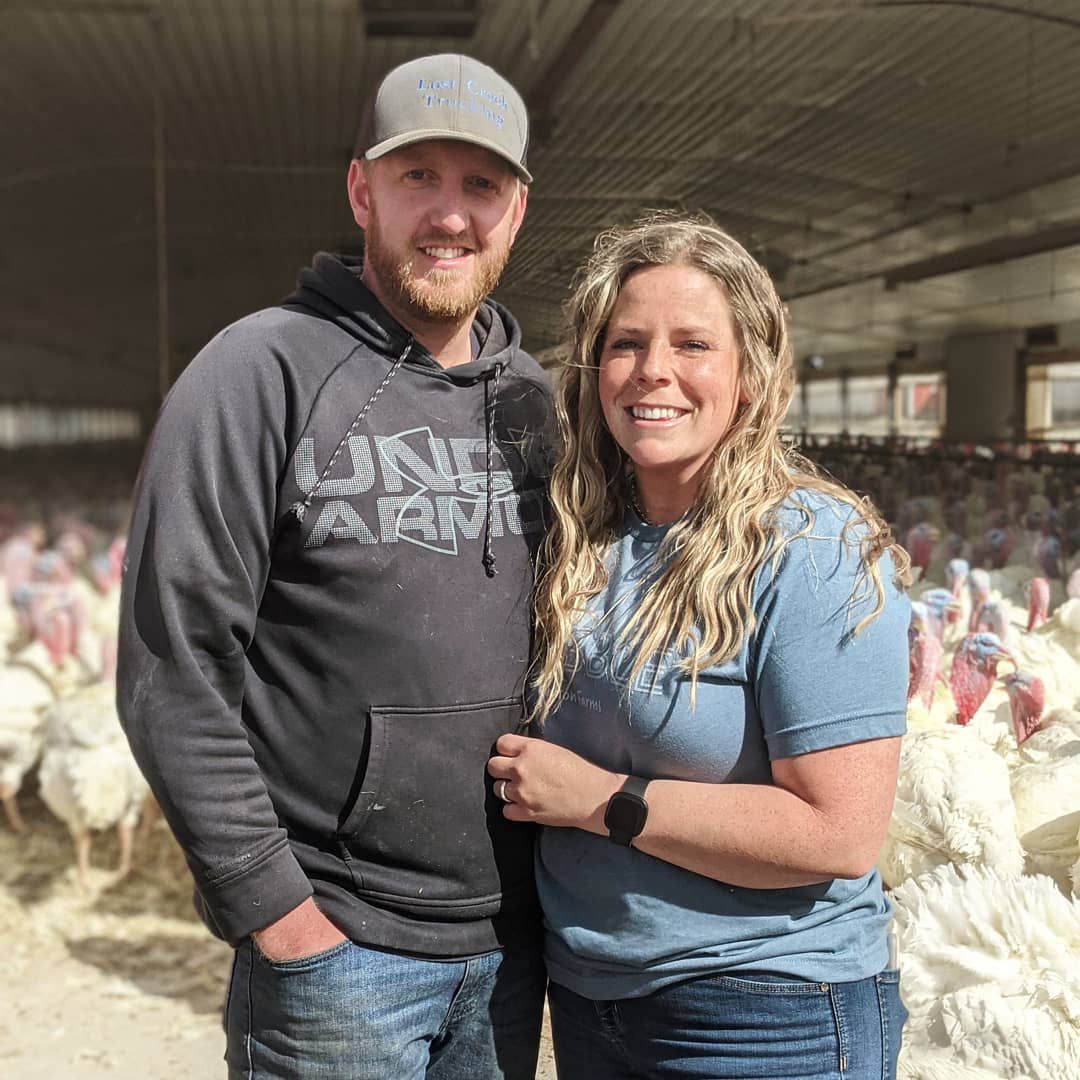 Scott & Krista Dalton show off their turkey farm for young farmers from around the state. 
 "The people we connected with were neighbors and friends. We didn't stand in awe of someone who was far removed from us. Instead, we learned from the people we rub elbows with," Sorenson said. "We visited farms of those who are dealing with the same markets, elected officials, and regulations we are facing. Seeing someone else tackle those obstacles is very relatable to the YF&R." 
Friday morning, they had an opportunity to hear from a panel of local community leaders including Utah Farm Bureau member and Piute County Commissioner Scott Dalton, as well as Adam Snow, Southern Regional Director for U.S. Representative Chris Stewart 
"My favorite portion was the county commission panel," Sorenson said. "Those local officials care the most about us as their constituents because they see us every day at church, at the local café, and in our communities. It's also the first place we, as young farmers and ranchers, can dip our toes in if we feel inspired to run for office ourselves." 
Friday's activities also included exploring Bryce Canyon, followed by a tour of the Redmond salt mine in Sevier County. The day ended with some free time and lots of fun in Provo.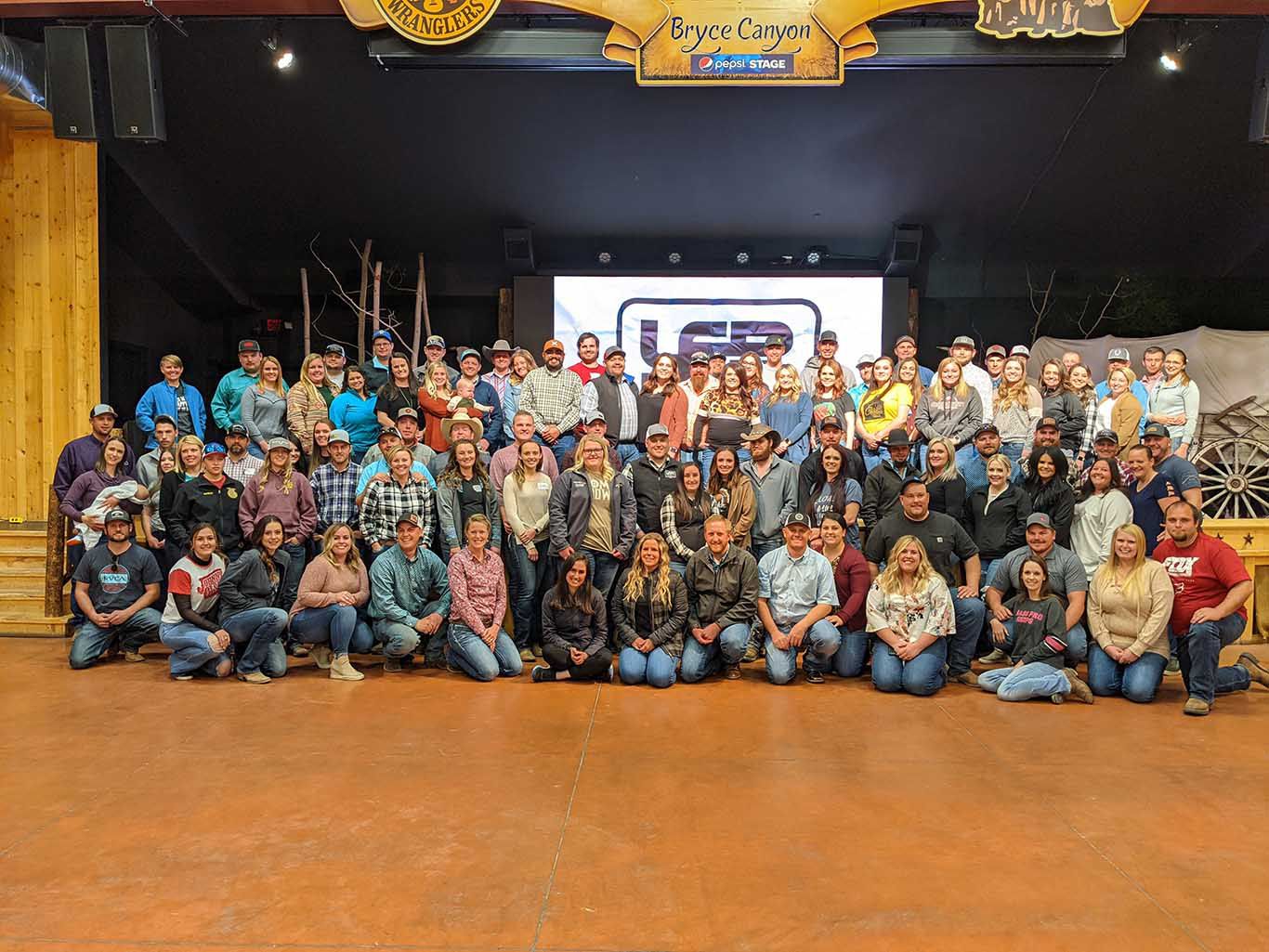 The tour ended with a bang on Saturday at the Utah Farm Bureau office in Sandy. The YF&R group were able to hear from Brett Behling, Executive Director of Farmers Feeding Utah Inc., Clayton Beckstead, Executive Director of the Miracle of Agriculture Foundation, Kenny and Jamilia McFarland, owners of McFarland Family Farms and members of the American Farm Bureau YF&R committee, Erin Sorenson, owner of Sorenson Sheep Co. and YF&R Chair, and Ron Gibson, President of the Utah Farm Bureau. The group left inspired on how to be innovative in their businesses and how to push forward and build their own future. 
"I was so excited to see so many new faces on the trip and so many collegiate [Farm Bureau] members come and participate," Sorenson said. "We owe a big thank you to the Utah Farm Bureau Board of Directors, every member of the YF&R who participated, and the County Farm Bureau presidents who embraced the experience." 
This is just the beginning of great things to come out of the YF&R program. Be watching for more tours, experiences, and overall great connections that are sure to happen in the future.
Want more news on this topic? Farm Bureau members may subscribe for a free email news service, featuring the farm and rural topics that interest them most!