Young Farmers and Ranchers Win Awards at Farm Bureau Convention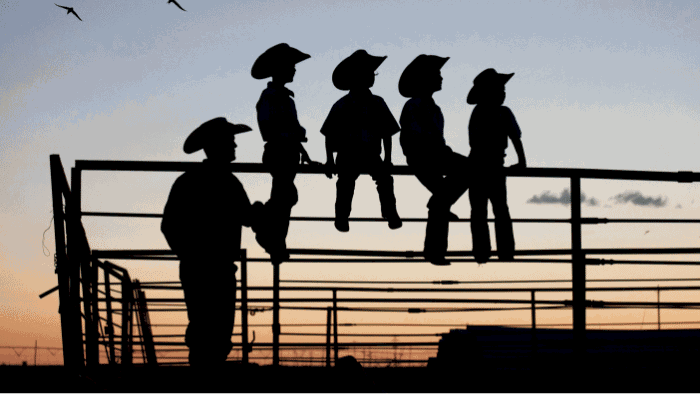 The future looks bright for agriculture in Utah – and in Farm Bureau specifically – because of the many great new leaders coming up through the ranks. They are energetic, innovative, and have a lot of interest in advocating for agriculture. The whole industry wins with this group; however, for one night at the Utah Farm Bureau convention, they get a little competitive when ATV's are on the line, as well as representing Utah Farm Bureau at the American Farm Bureau virtual convention. Here's a recap of who took home the awards!
Achievement Award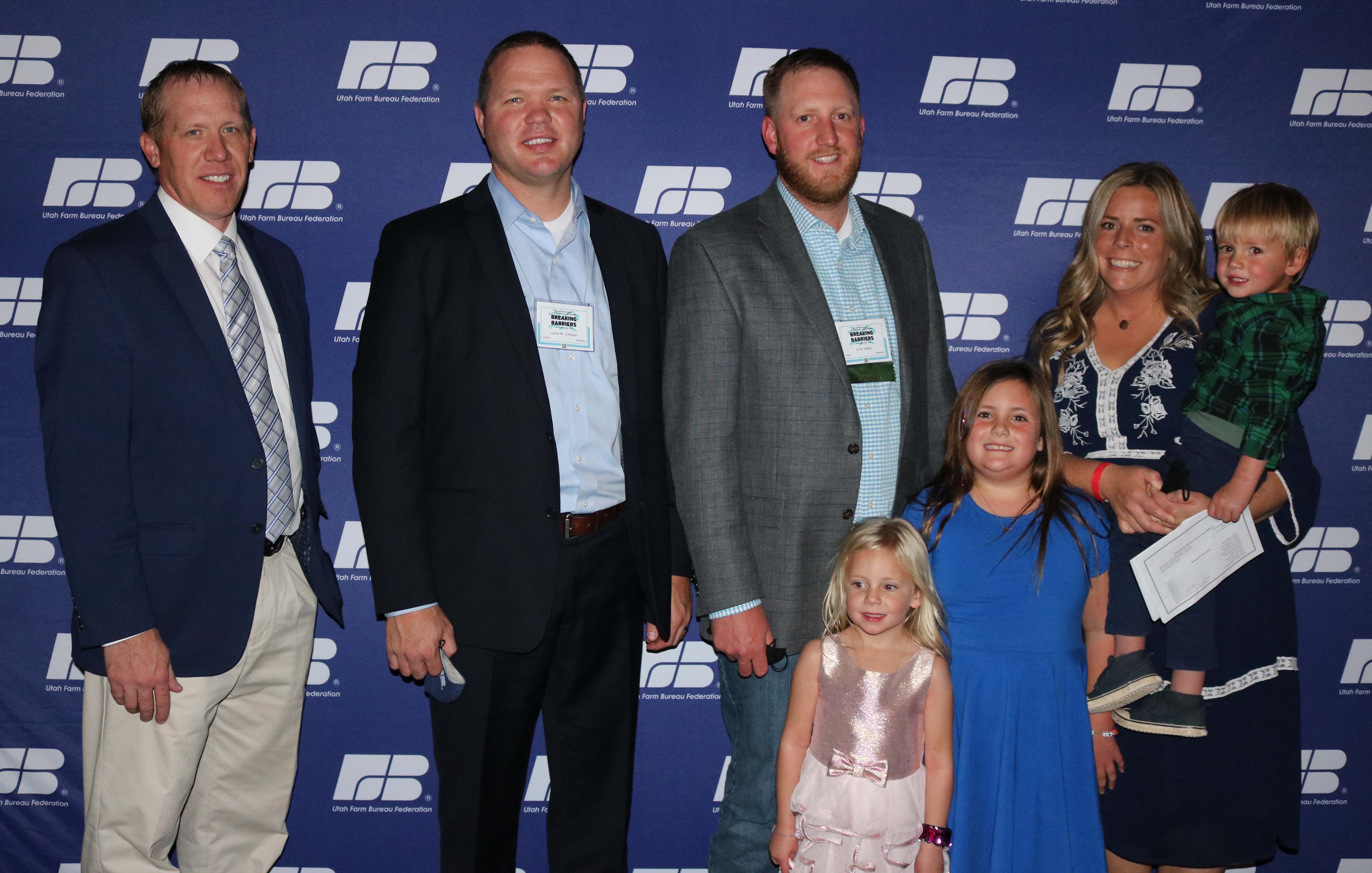 Scott & Krista Dalton of Piute County were the winners of the Utah Farm Bureau Young Farmer and Rancher 'Achievement Award'. They received a 2020 John Deere Gator ATV courtesy of Cache Valley Bank and Stotz Equipment.
The contestants are evaluated on a combination of their farming operation growth and financial progress, Farm Bureau leadership, and leadership outside of Farm Bureau. More specifically, the judges look for excellence in management, growth and scope of the enterprise, and self-initiative that are displayed throughout the operation.
Scott and Krista are turkey farmers in Circleville, Piute County, where they also have an off-shoot business of creating and hauling wood shavings for agriculture. Traditionally, the family farm has also raised hay and seed potatoes. Scott also currently serves as a Piute County Commissioner.
"We love the opportunities we have to engage with those not familiar with agriculture and share with them the many lessons we've learned on the farm," said Scott Dalton. "We feel fortunate to live in this great part of our state and to interact with many great farmers and ranchers, and look forward to learning from others across the country."
Excellence in Agriculture Award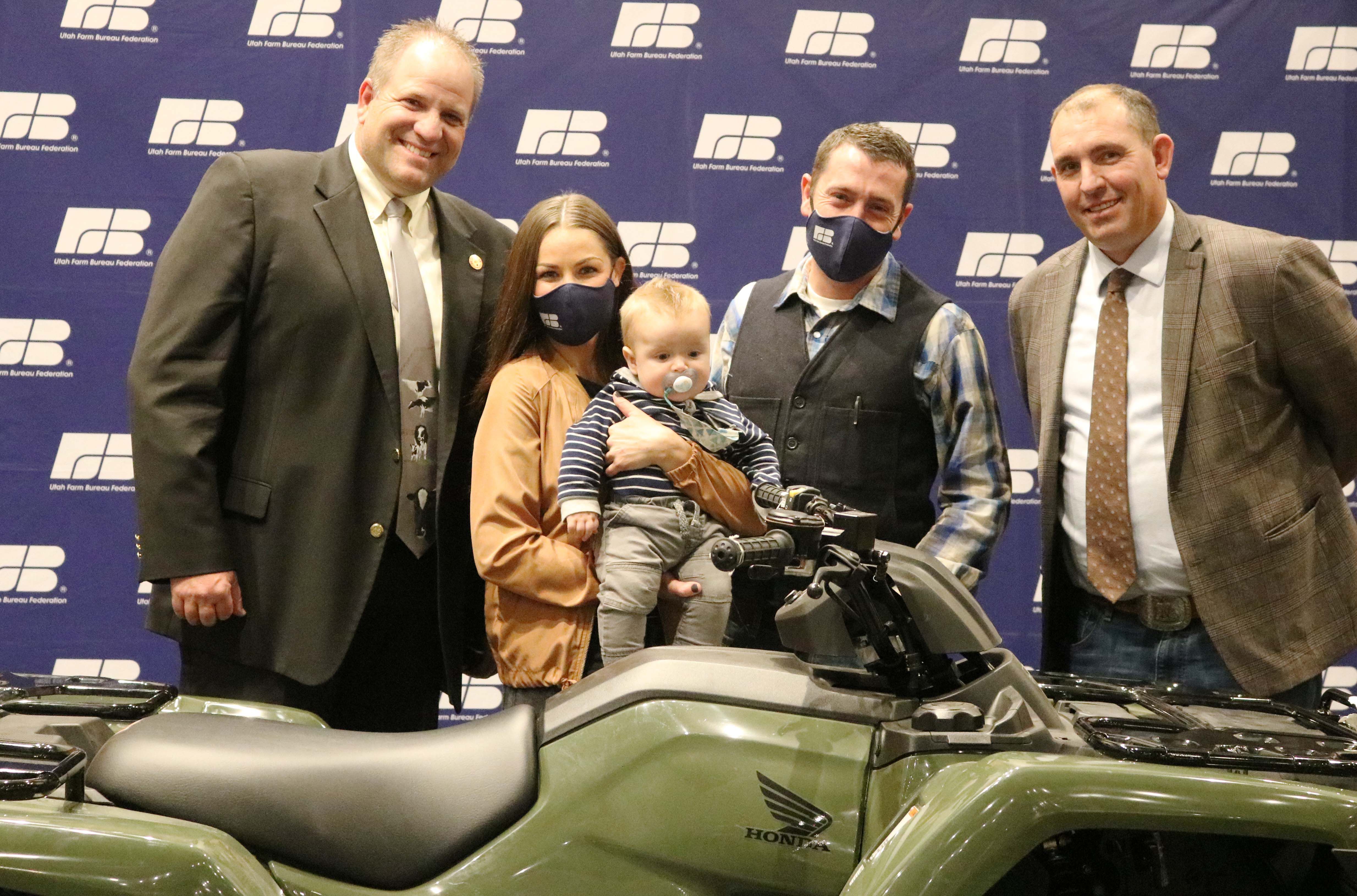 Casey & Kelli Snider of Paradise, Utah were recognized as the winners of the Utah Farm Bureau Young Farmer and Rancher 'Excellence in Agriculture' award. The Sniders received a 2020 Honda ATV courtesy of Utah Farm Bureau, Western AgCredit, and Garrett Honda.
The Excellence in Agriculture award is a competition that was initiated several years ago to recognize young farmers and ranchers involved in agriculture, but who do not necessarily derive a majority of their income from an owned production agriculture operation.
"We are honored to receive this award," said Casey Snider. "We love being advocates for agriculture and look forward to representing Cache County and the state of Utah at the national level."
Casey and Kelli run their small farm in Cache County and raise hay, cows, and sheep. Casey also serves in the Utah State House of Representatives, volunteers as a captain on the local fire department, and is active on many local boards and committees among other things. Professionally, Casey is the executive director of the Bear River Land Conservancy. Kelli also serves on the board of directors for CAPSA, a non-profit domestic violence, sexual abuse, and rape recovery center.
Discussion Meet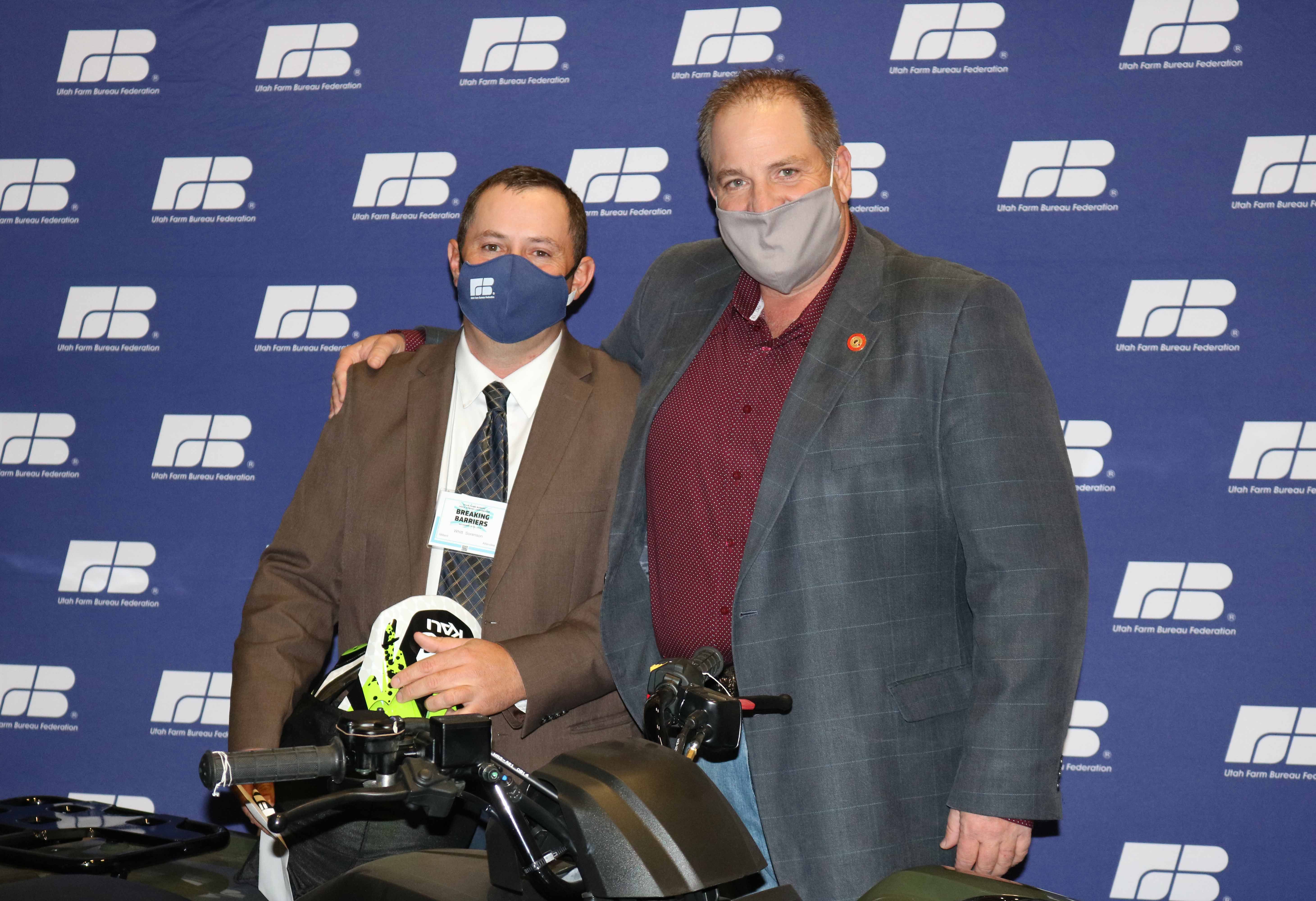 Whitt Sorenson of Delta, Utah won the 2020 Utah Farm Bureau Young Farmer and Rancher Discussion Meet. The Discussion Meet contest is designed to simulate a committee meeting where discussion and active participation are expected from each participant. Sorenson received a 2020 Honda ATV courtesy of Intermountain Farmers Association (IFA) for winning the Discussion Meet.
Whitt and his wife, Erin, make their home in Delta, where they are growing their sheep herd. Whitt also works in the agronomy division at IFA. Whitt is active in his community and has been an ambassador for agriculture by serving in Farm Bureau and the Utah FFA.
More than a simple debate, this competition is evaluated on an exchange of ideas and information on a pre-determined agriculture topic. The judges look for the contestant that offers constructive criticism, cooperation, and communication while analyzing agricultural problems and developing solutions.
Participants build basic discussion skills, develop an understanding of important agricultural issues, and explore how groups can pool knowledge to reach consensus and solve problems. Successful participants are productive thinkers, rather than emotional persuaders, and assist the group in creating ways to implement the solutions discussed and highlight Farm Bureau's involvement in those steps.
National winners of the Achievement Award, Excellence in Agriculture, and Discussion Meet awards receive a new Ford vehicle (up to a value of $35,000) and paid registration to the AFBF FUSION Conference in Portland, Oregon, courtesy of Ford. The runners-up receive a Case IH Farmall 50A tractor, courtesy of Case IH, and third & fourth place finalists will receive prizes from Case, Stanley Black & Decker, and American Farm Bureau Insurance Services. Inc.
Want more news on this topic? Farm Bureau members may subscribe for a free email news service, featuring the farm and rural topics that interest them most!