Newspaper and Magazine
For several decades, the Utah Farm Bureau produced a monthly tabloid for Farm Bureau members called the  Utah Farm Bureau News. Changes in 2009 brought a glossy magazine produced quarterly. In mid-2019, changes came again. In an effort to make communicating with its members more timely, we ceased publishing the monthly Utah Farm Bureau News in paper format (except for the month of February) and moved to a digital e-newsletter twice a month. The publication, called FB Connect, takes the most important agricultural and policy news for farmers and ranchers and puts it directly in your inbox.
There is additional content posted regularly on www.utahfarmbureau.org.
We have retained our glossy magazine, though now rebranded as  Utah Farm & Fork. This magazine continues to be published quarterly and mailed to all Utah Farm Bureau members. The magazine focuses on local food and the farmers & ranchers behind the food. It also showcases the many ways food connects us all.
To read the latest Farm Bureau Magazine online, as well as archived issues of the newspaper and magazine, click
HERE
or visit 
Issuu.com/utahfarmbureau
.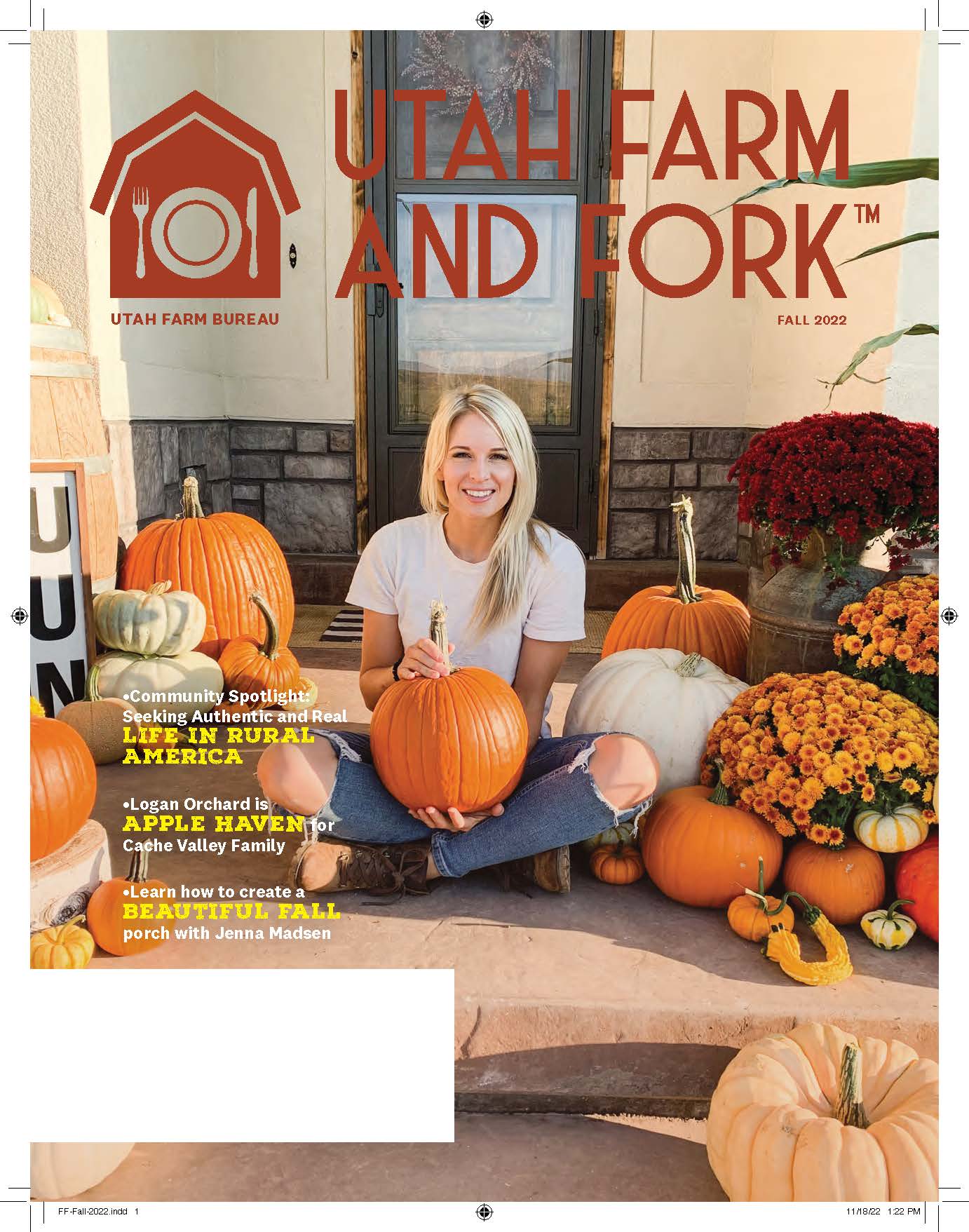 Advertise with Us
Advertising Contact: Matt Hargreaves, Vice President of Communications & Editor of Utah Farm Bureau's
Utah Farm & Fork
magazine, 801-233-3003 or
matt.hargreaves@fbfs.com
. For advertising, contact Jennifer Dahl at 775-385-3083 or
dahl@xmission.com
.