Farmers Feeding Utah Making Delivery of Food to Individuals & Food Pantries in Kanab on March 26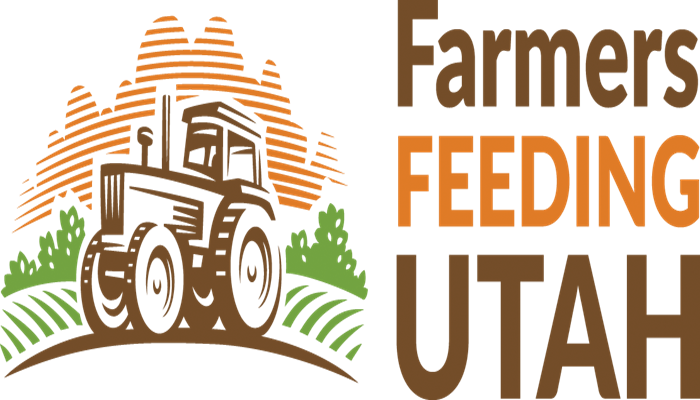 As the Covid-19 pandemic continues and families and individuals continue to struggle with food insecurity, the 
Farmers Feeding Utah 
campaign will hold its next 'Miracle Project' and delivery of food on Friday, March 26th, from 4:30-5:30 p.m. in Kanab.
Farmers Feeding Utah is a project of the 

Miracle of Agriculture Foundation

, a 501(c)(3) organization that was set up as the charitable arm of the Utah Farm Bureau Federation.
In keeping with recommendations to slow the spread of Covid-19 and as has been the case with all previous 'Miracle Projects', all volunteers will continue to be required to wear masks. Those receiving food will stay in vehicles and have food placed inside their vehicles.
The distribution of food will take place at the
Kanab Center
(20 N. 100 E.) in Kanab.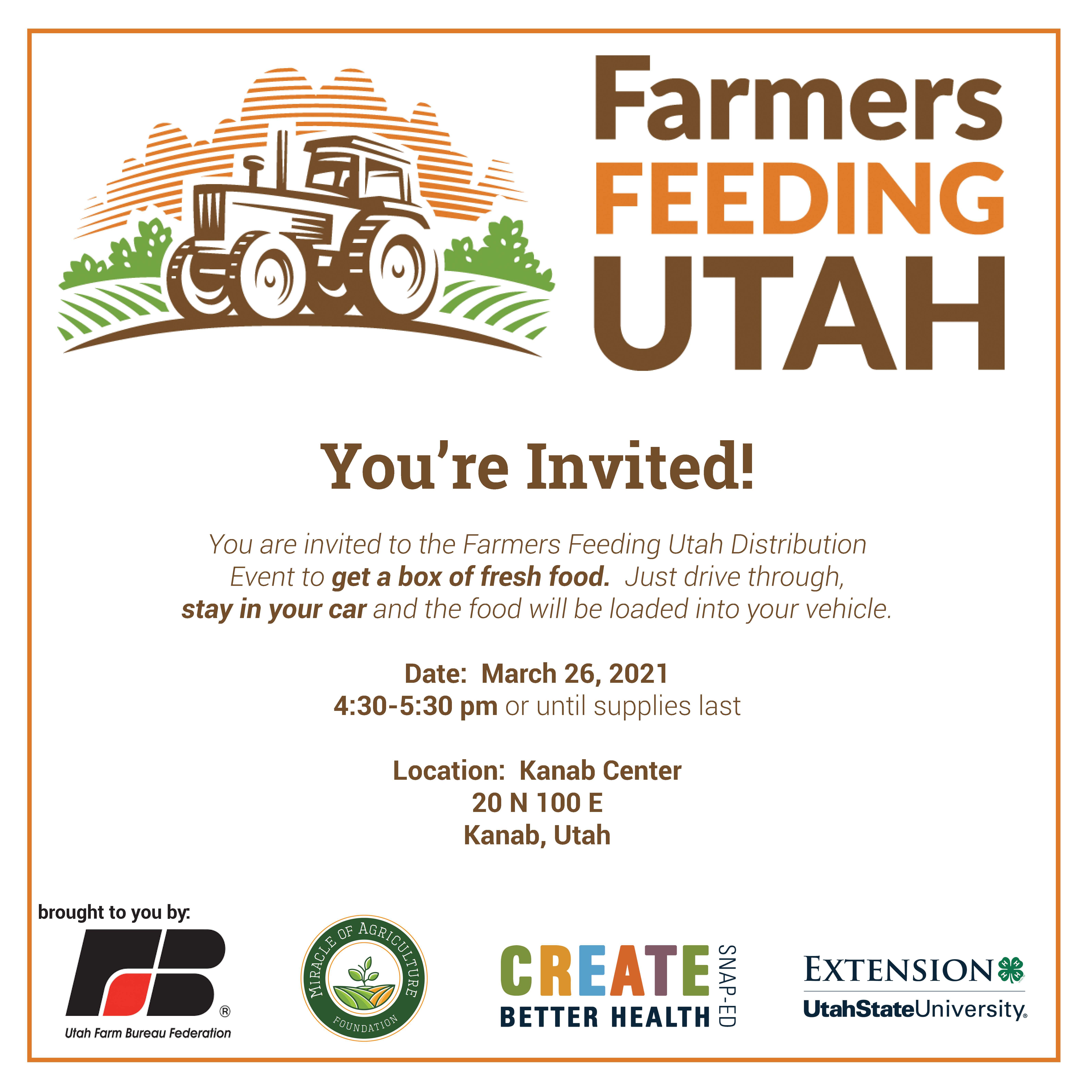 The event will provide direct food donations to approximately 300 families. Families will receive bags of Utah-grown food, including potatoes, apples, beef, milk, cheese, eggs, mushrooms, tomatoes, and more. The beef provided at the Kanab event will come from local ranchers, John and Dusty Reese.
"As the impacts of this pandemic continue, we are happy to continue helping families get food all while ensuring our farmers and ranchers stay viable in our communities. This really is how Utahns take care of each other," said Ron Gibson, president of the Utah Farm Bureau Federation.
"Having passed the one-year mark in the COVID-19 pandemic, we still have families hurting and in need of help," said Heidi LeBlanc, director of the
Hunger Solutions Institute
at Utah State University and its
Create Better Health program
. "There has been a 300 percent increased need for food assistance, and getting healthy, high-quality foods (from Utah farmers) is critical to helping families gain food security. Farmers Feeding Utah has been a miracle."
The Kane County Miracle Project comes after recently feeding more than 1,300 families in St. George. In addition to the major distribution of food in Kanab, volunteers will look to assist families in neighboring communities of Alton, Big Water, Bullfrog, Glendale, and Orderville.
"After seeing some of the great work the Farmers Feeding Utah campaign has done in-person, we absolutely wanted to bring it to Kane County and help some of our neighbors. We're happy to showcase the great things agriculture has to offer while feeding our neighbors," said Dusty Reese, president of the Kane County Farm Bureau.
"Things were hard at the beginning of the pandemic, but our community has been resilient. When this all started, I encouraged our community to be aware of their neighbors, be aware of the seniors. I asked them to let us know if they knew of anyone in need. I think that happened; I really do," said Robert Houston, mayor of Kanab. 
Logistical and in-kind support has come from invaluable partners, including Utah State University (USU) and its Hunger Solutions Institute & Create Better Health program, the
Utah Department of Agriculture & Food (UDAF)
,
The Church of Jesus-Christ of Latter-day Saints
,
Farm Bureau Financial Services
, and others. Additional partners on this Kanab Project have included
Dairy West
,
Delta Egg
, and
Houweling's Group
out of Mona.
"Houweling's Group is honored to partner with the Utah Farm Bureau and the Miracle of Agriculture Foundation in providing fresh, healthy tomatoes to families within our community," said Travis Jones, general manager for Houweling's Utah facility.
Volunteers will be notifying the recently unemployed and those struggling with food insecurity with details about picking up the food on March 26. Donations to the 'Miracle of Agriculture Foundation' for the Farmers Feeding Utah project are used to purchase, process, and deliver food to families in need, giving both struggling farmers and Utah families a hand up. 
In 2020, the Farmers Feeding Utah program has provided approximately one million pounds of food, with a retail value of more than $3,000,000 to Utah residents in the Navajo Nation, northern Utah, West Salt Lake, Vernal, Provo, Ogden, Richfield, St. George and to smaller community pantries throughout the Wasatch Front.
After talking about the Farmers Feeding Utah project and the Reese family's contribution, Mayor Houston responded, "That's the kind of people farmers are. They are there to help."
Following the Kane County Miracle Project, the Miracle of Agriculture Foundation will be gearing up for another distribution, this time in Emery County as it partners with students from San Rafael Middle School and the Emery County Farm Bureau to assist needy families in Castle Dale and Green River.
To make a tax-deductible contribution to this project, individuals and businesses can go to 
FarmersFeedingUtah.org
Want more news on this topic? Farm Bureau members may subscribe for a free email news service, featuring the farm and rural topics that interest them most!