How the Farm Bill Protects Everyone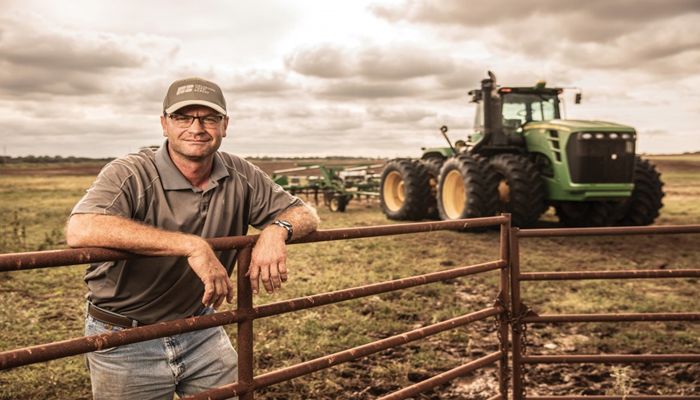 This has been a tough year, there is no way around it. Rain did not come at the right times and our crops reflect that. When you couple that with declining crop prices, rising interest rates and the increasing cost of inputs, things sure are tough on the farm. Without crop insurance, this year would have been disastrous. For many of us the same could have been said for several of the past years. Crop insurance is truly our safety net in agriculture.
That is why protecting crop insurance and other risk management tools is so important in the upcoming farm bill. Agriculture and food security are paramount to the future of our nation. A hungry nation is not a secure nation, and American farmers and ranchers have done their part in providing food security. Crop insurance is vital to the future of agriculture in the United States as it provides a bridge over troubled waters for ag producers.
As farmers we plant our crops not knowing what the weather will throw our way each year. We don't know what prices we will receive at harvest. Still, we plant with the hope the weather and markets come through for us. We feel a duty to push on through all that uncertainty because we have a calling to feed a hungry world. We do so on razor-thin margins. The vast majority of farms and ranches are family owned and have been for many generations. Agriculture is not only the heritage of families like mine, but the heritage of the United States itself.
While crop insurance is our No. 1 priority and critical to farmers and ranchers, other portions of the farm bill are critical also. Funding for conservation work helps to ensure that we protect our air, soil and water. Those of us in agriculture are the biggest proponents of preserving our critical natural resources, and we are constantly working on new methods of protecting the environment around us.
The funding for projects and technical expertise is vital to allow us to implement conservation measures. This help plays an important role in improving waterways and reducing soil erosion. It should also be pointed out that farmers and ranchers protect the natural resources around them while increasing their productivity and lessening inputs on the lands they have been entrusted with.
Funding for research through our land-grant universities and USDA is also of critical importance. Agriculture in the U.S. has always been on the leading edge of technology and that is even more critical as we work to feed a growing population. The work done to discover and develop new technology and methods has been a hallmark of our research and Extension services, and funding is more important than ever.
As my good friend, Ben Boyd from Georgia said, "If you don't like being dependent on foreign oil, you really won't like being dependent on foreign food." That statement was true several years ago when Ben said it on national TV, and it is just as relevant today.
The farm bill, crop insurance, conservation measures and research are critical pieces in the foundation of American agriculture and because of that, our nation's food security. The farm bill is not only for farmers and ranchers but for all who eat in the United States.
Glenn Brunkow is a farmer and rancher and Farm Bureau leader in Kansas.This column was originally published by Kansas Farm Bureau and is republished with permission.
Want more news on this topic? Farm Bureau members may subscribe for a free email news service, featuring the farm and rural topics that interest them most!