Reps Bishop & Chaffetz introduce Utah Public Lands Initiative & Utah PLI Partner Act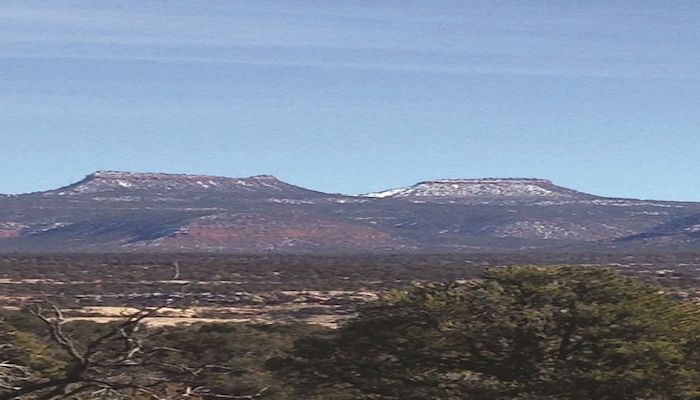 Rep. Rob Bishop (UT-01) and Rep. Jason Chaffetz (UT-03) have formally introduced the Utah Public Lands Initiative (PLI) legislation for consideration by the US House of Representatives. Included in the bill is a revamped 1.4 million acre plan for the Bears Ears region. A partner bill was also introduced to complement the Utah Public Lands Initiative by ensuring land use certainty in seven Utah counties. Senator Mike Lee (R-UT) will sponsor the companion legislation in the Senate.
"The effort of PLI was always to solve problems that have led to acrimony, and to do so by conserving lands worthy of conservation and providing for economic and recreational opportunities for all Utahns," said Representative Rob Bishop. "The status quo does not provide that. It's not that the federal government is malicious, but when they own one third of America, it is just too much to effectively manage from Washington. Utah is a public lands state. It has always been, and it always will be. The question is how those public lands are managed. That's where local government has the advantage. PLI takes that premise and builds it to a reality."
"In the shared effort to protect and manage Eastern Utah lands, particularly the Bears Ears Region, the Public Lands Initiative offers the most comprehensive, viable and legal path forward. We don't have to settle for a solution that is limited in scope, support, and goodwill. This legislation goes beyond conservation," said Representative Jason Chaffetz. "In the case of Bears Ears, it safeguards access of traditional tribal uses and provides a meaningful seat at the table for tribal interests. Let's give weight to the broad coalition of interests and enable a comprehensive solution to lands disputes that have plagued the West for generations."
More information, including the PLI bill text, is available at UtahPLI.com. There you will also find a summary of the bill and key changes, a thorough overview of the Bears Ears region, maps depicting the involved lands, and a listing of supportive statements from various organizations and individuals.
Recently, Reps. Bishop & Chaffetz and Sens. Orrin Hatch & Mike Lee sent a letter to Interior Department Secretary Sally Jewell highlighting the legislative strategy and next steps for PLI.
"For decades, Utahns have faced the uncertainty of tens of thousands of acres of our state tied up in de facto wilderness via Wilderness Study Areas. Utah Farm Bureau appreciates the leadership of Representatives Rob Bishop and Jason Chaffetz to break the impasse," said Ron Gibson, President of the Utah Farm Bureau Federation. "Through an exhaustive process that has engaged Utah Farm Bureau members at the state and local levels, PLI has brought together diverse interests and stakeholders to hammer out a compromise. Not everybody is happy, but it is the product of Utahns coming together - not abuse of the Antiquities Act for political gain."
Utah Farm Bureau continues to work with the bill sponsors to strengthen the livestock grazing language and protection of the state's sovereign waters and privately held water rights within the public lands addressed in the PLI.
Want more news on this topic? Farm Bureau members may subscribe for a free email news service, featuring the farm and rural topics that interest them most!