Utah Farm & Ranch Leaders Travel to Atlanta for National Agriculture Conference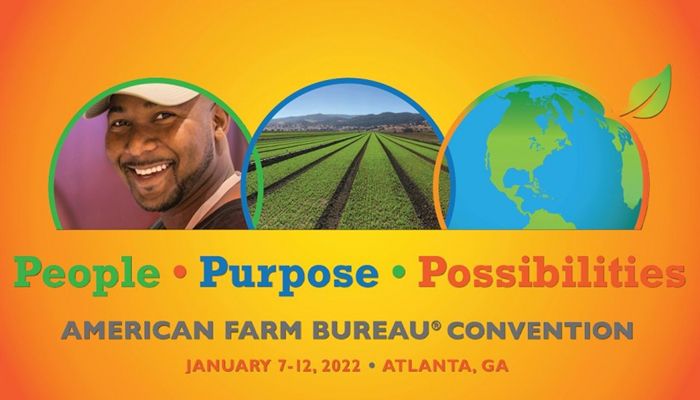 Approximately 25 agricultural leaders and Utah Farm Bureau members will be traveling to Atlanta, Georgia to join more than 6,000 other agricultural leaders from around the country at the American Farm Bureau Federation's (AFBF) 103rd Annual Convention, January 8-12, 2022. 
The Annual Convention is an opportunity for members across the nation to come together for business, educational and networking opportunities. During this meeting delegates selected from across the nation will discuss and adopt policies for the coming year and elect leadership to guide these policies forward. 
"This year's convention will really focus on the theme of how America's farmers and ranchers can grow as leaders for our industry," said Ron Gibson, President of the Utah Farm Bureau Federation. "As the largest general farm and ranch organization, we know it's important to bring everyone together and build new leaders in our industry, so we're more effective at advocating for issues that impact all of us."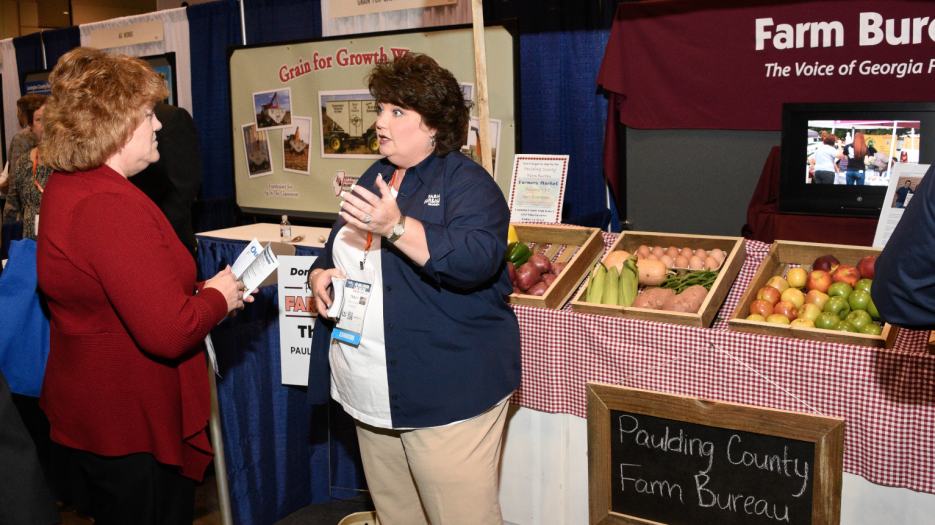 The convention kicks off Saturday morning with a series of farm management and informational breakout sessions, as well as opening rounds of competitive events for Young Farmers & Ranchers. AFBF President Zippy Duvall will share Farm Bureau's direction for 2022 with the opening general session Sunday morning. USDA Secretary Tom Vilsack will also speak at the convention. Vilsack will address attendees at Monday's general session, which begins at 11:30 a.m. eastern. The full schedule can be found HERE.
"By attending this convention, you will get the latest policy updates and economic analysis from the team working for you here in Washington. You will discover ways to better engage with consumers to share your farm story. And, you can participate in AFBF's Farm State of Mind program as we host a rural stress and mental health training, open to all attendees," said Zippy Duvall, AFBF President. "From innovation and sustainability to market updates and regulatory reform, each session topic is designed to provide you with the resources you need to stay informed, improve your business and engage with your community."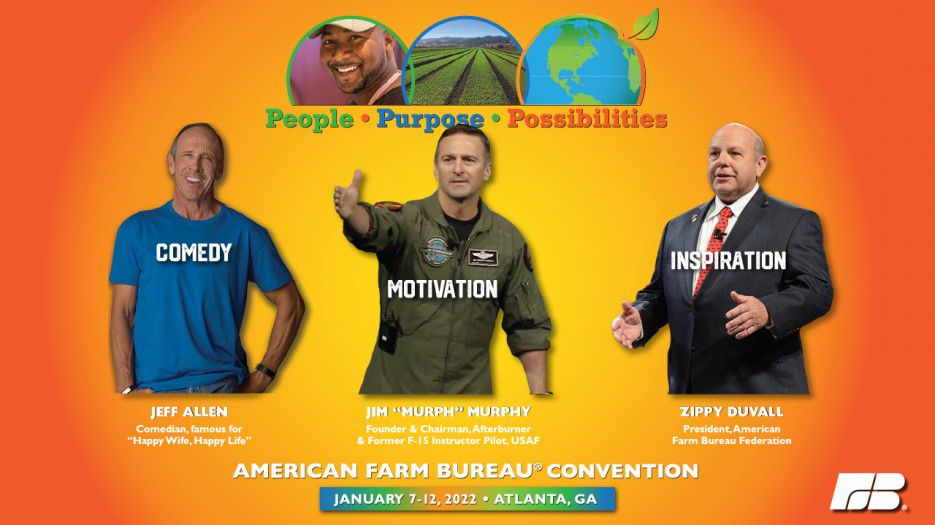 speakers
General session keynote speakers are sure to inspire and entertain attendees. Inspirational speaker Jim "Murph" Murphy, founder and chairman of Afterburner, will speak during the afternoon general session at the convention on Sunday, Jan. 9, in Atlanta, Georgia. Comedian Jeff Allen will perform on Monday, Jan. 10, during the convention's closing general session. 
"We are excited to celebrate, mark our achievements and hear from leaders who have helped strengthen agriculture at our annual convention," Duvall said. "This time also affords us the opportunity to reflect and relax together with inspiring and humorous perspectives from keynote speakers Jim Murphy and Jeff Allen. We look forward to hearing from them."
Murphy has a unique and powerful mix of leadership skills in both the military and business worlds. Murph joined the U.S. Air Force where he learned to fly the F-15 fighter jet and went from farm boy to fighter pilot in just 16 months. Allen is in his fifth decade as a working comedian. You may have seen him on "America's Got Talent," "Huckabee," Netflix, Amazon Prime, Pure Flix, Warner Bros., Comedy Central, VH1, Showtime, TBN, CBN, Family Net and numerous other television networks. 
The Utah delegation will be able attend workshops talking about issues such as taxes and carbon markets, market outlooks for 2022, ways to increase membership, and helping farmers and ranchers better tell their farm's sustainability story—just to name a few. 
In addition to the convention, Farm Bureau members will able to attend the IDEAg Trade Show and dozens of workshops covering a variety of topics and issues. Three young Utah farm families will be competing with their counterparts across the country for awards given to the top, young farmers and ranchers in the country. These families will be representing the Summit, Utah, and Wasatch County Farm Bureaus. 
Virtual Option
Those unable to attend the convention in Atlanta in-person can register for the virtual event. Select workshops and sessions will be broadcast live with most available for on-demand viewing on the convention virtual platform. 
Virtual convention attendees will have the opportunity to hear from motivational and entertaining keynote speakers including AFBF President Zippy Duvall, James D. "Murph" Murphy, founder & chairman of Afterburner, and comedian Jeff Allen. Attendees can also watch the "final four" round of the Young Farmers & Ranchers Discussion Meet and pick a favorite team in the Ag Innovation Challenge. USDA Secretary Vilsack's speech will also be streamed for those registered virtually for the convention. 
"We're pleased to provide a great lineup of virtual events for those who may not be able to attend the convention in person," said Duvall. "I hope you will join us as we look ahead to 2022 and focus on the people, purpose and possibilities of Farm Bureau and U.S. agriculture." 
Check out the full virtual agenda and register at this link. The virtual-only convention registration fee is $25. Content from most events will be available for 90 days following the event so attendees can go back and catch up on what they missed or watch again as a refresher. 
For more information, please contact Matt Hargreaves, Vice President of Communications for the Utah Farm Bureau Federation, at matt.hargreaves@fbfs.com, or you can follow the convention hashtag at #AFBF22.
Want more news on this topic? Farm Bureau members may subscribe for a free email news service, featuring the farm and rural topics that interest them most!