Big Daddy Hill's Success is All About the Secret Sauce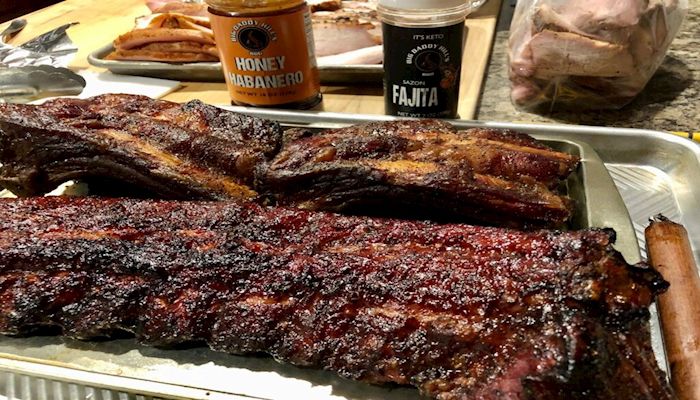 As cliché as it sounds, you could say barbecue runs in Lee Hill's veins. Hill grew up in a rural agricultural community in North Carolina, where barbecue isn't just a meat choice or a sauce or a seasoning, it's a whole lifestyle.
Hill grew up working in his dad's garden and playing basketball, the latter of which afforded him a college scholarship. After school, he joined the US Air Force where he gained an interest in cooking along with many life-shaping experiences.
Hill and his wife moved to Utah when their daughter, Jeannie, was receiving treatment at Primary Children's Hospital. Jeannie suffers from cerebral palsy caused by a perinatal stroke but had the hope of learning to walk and other physical improvements with the help of physical therapy.
The treatments don't come cheap though, and in 2014, Hill and his wife were looking for ways to create extra income to pay for their daughter's physical therapy.
Hill had been making homemade barbecue sauce to give away as gifts for years, so when his wife suggested he start selling his sauces, it felt like a natural path, and Big Daddy Hill's BBQ was born.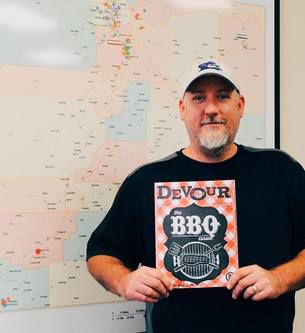 Hill still remembers his first event when he brought 72 Wal-Mart Mason jars of sauce to sell and came out the other end of the event with negative $6.00. It certainly wasn't easy, and they almost went under three years ago, but Hill attributes his success to the support from the community and his clients at the market.
"The customers saved us," Hill said. "And a lot of work, trust and faith, and encouragement from my wife."
With the support of his customers, Hill has expanded his sauce line from his original North Carolina sweet and tangy style sauce to also include J's Jammin' Jamaica (named after his daughter, Jeannie), Luke's BBQ Sauce (Memphis Style, named after his son, Luke), Texas Mesquite, Honey Habanero, and Bourbon Blues.
Hill thinks BBQ is special because it's a way to bring family together.
"My earliest memory of barbecue is having the entire family gathering around for the holidays, catching up, and enjoying food," Hill said. "It's something that relates to all walks of life."
Hill will never forget the hard days and those who supported him, and business is only continuing to improve. Along with maintaining his presence at the Utah Farm Bureau Murray and South Jordan Farmers Markets, Hill now sells his sauces to many restaurants in Utah and Texas and has most recently landed a deal to provide sauce for a Food Network personality.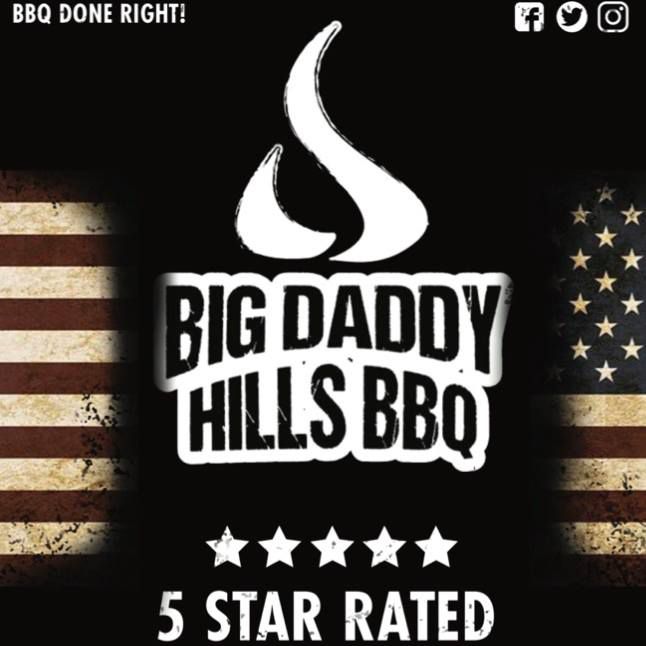 "We've grown from cooking in a small pot in our home kitchen," Hill said. "We have become more scientific in our approach, but the number one reason we are still here is our customer support, and we're grateful for that."
As for the daughter who inspired the business, Jeannie is walking and talking, against her doctor's expectations of her never having physical abilities.
"She is a miracle child," Hill said.
To show their gratitude, Big Daddy Hill is offering 25% off his products for Utah Farm Bureau members, with promo code FB25, good until August 31st. Order today at bigdaddyhills.com.
How to Barbecue, For Beginners, as Told by Big Daddy Hill
I suggest beginners start with pork butt, it's forgiving and there's a lot of meat. You can purchase it "bone-in" or boneless. Cook it at 225 degrees in an oven or smoker until the internal temperature reaches 160 degrees. Then, wrap the roast in tinfoil and put it back inside until the internal temperature reaches 200 degrees. Take the meat out and let it rest at room temperature, still wrapped in tinfoil, for 2 hours. If you follow the time and temperature rules, it will literally fall apart. The seasoning can be as simple as rubbing it with mustard and salt and pepper before cooking or using one of our sauces or seasonings.
What Wood to Use
My go-to is hickory, it's easily sourced, readily available, it's what you will normally get in BBQ flavors. If you have time, you can source fruit woods which are great for pork and poultry. Alderwood goes great with seafood. Depending on where you're at, mesquite is also a great option and commonly used in Texas and the South.
Want more news on this topic? Farm Bureau members may subscribe for a free email news service, featuring the farm and rural topics that interest them most!